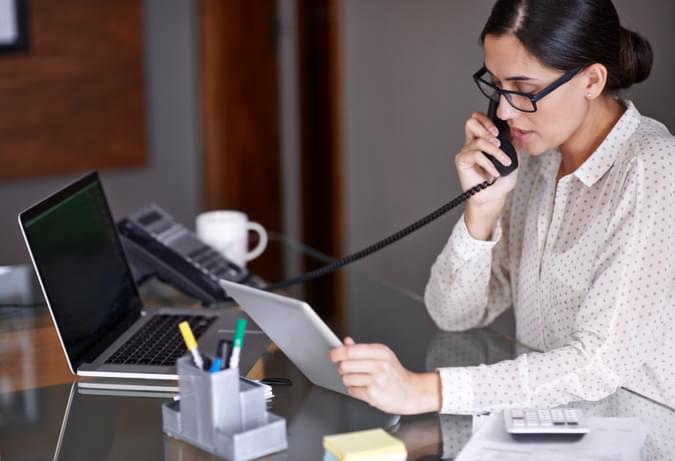 What is VoIP? The Definitive Guide To Voice Over
IP
Did you know that your internet connection can give you a fantastic alternative to phone companies? Discover what VoIP is, how it works, and some of the advanced features it offers.
Advanced features, capabilities, and cost-saving are some of the main reasons more and more companies are saying goodbye to their old telephone systems in favor of VoIP. Still, you may be asking yourself, "what is VoIP, and how can it help my business?" In this article, we'll dive into everything you need to know.

What Is VoIP?
For starters, VoIP stands for Voice over Internet Protocol, and its technology allows users to make and receive calls over the internet. Rather than using traditional phone lines, people use their internet connection for calls using a VoIP phone, computer, or softphone mobile application. You may also hear VoIP referred to as IP telephony.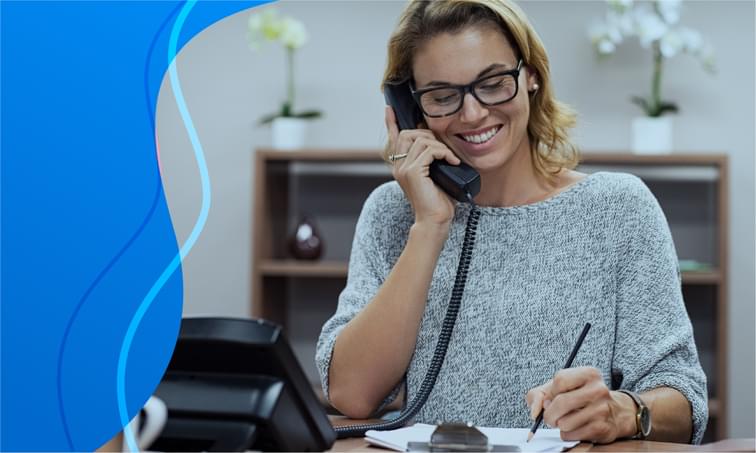 How Does VoIP Work?
You will connect your VoIP-enabled device (phone, computer, or mobile) to your internet, and this will connect your device with your VoIP service provider. You can pick up the phone, dial a number and make a voice call. Simple right?


Here's a more technical answer to how VoIP works:
When you make a voice over IP call from your business, the audio from your call gets converted into digital data called data packets. These 'packets' will travel through the internet and connect to your VoIP provider's server. Your VoIP provider passes the call on to a carrier, which then transmits it to the person you are calling. The digital signal is switched back into audio when the call reaches your recipient. This process is known as packet switching, and it works incredibly fast.

Incoming calls work the same way. If someone calls your business, their voice call goes through their carrier; the carrier will find where the call goes to, your VoIP provider server will take the call and send it through the internet to your VoIP phone.

What is the Difference Between "Regular Phone" and VoIP?

VoIP: VoIP is a digital system where your phone connects directly to the internet, and your VoIP service provider routes your calls.


Traditional Landlines: Traditional office phone systems are physical, where each desk has a wired phone that ties into a PBX (Private Branch Exchange) box. PBX is essentially a switchboard with physical lines that connect with the public switched telephone network (PSTN).


Related: On-Prem vs Hosted Software — What's The Difference?

Pros and Cons of VoIP


Pros
You Save Money
Your organization doesn't have to worry about the costs of maintaining, upgrading, and securing its phone infrastructure since the service provider takes care of these tasks. This results in considerable upfront cost savings for organizations. Additionally, international calls are made over the internet, so you will save on those charges.

You can work from anywhere
Your employees don't need to use a specific phone from a specific location to make and receive business calls with VoIP. Employees can use their VoIP phones or mobile app at home and use their office phone numbers and extensions. This accessibility and mobility are essential as the future of work leans towards remote and hybrid work.
The system can grow with your business
If your business grows, a traditional phone system may not be able to handle more lines, and you may have to upgrade or overhaul the entire system. This kind of upgrade can be very expensive. It's easy to scale with VoIP, you can add or remove users and features as your business grows or shrinks.
You get advanced features
You can improve business processes and communications with VoIP's more advanced features. Auto attendants, call routing, call rules, and data analytics are tools that can significantly improve caller experience and productivity within the organization.


You can integrate it with your existing tools
Since VoIP is a digital solution, it can connect to other SaaS tools such as your CRM or video conferencing software through integrations. This creates a unified system where each solution communicates and interacts with the other. Unifying your tools can lead to greater communication, efficiencies, and cost savings.


It's reliable:
With access to high bandwidth, we can now easily make high-quality and reliable phone calls over the internet. Combined with the advances in server technology, it makes audio transmissions seamless, and you can enjoy reliable VoIP calls.



Cons
You need an internet connection
Since VoIP relies on your internet connection, you can only get as good a VoIP connection as your internet speed. Your service quality can suffer if your network bandwidth is low, so you may need to upgrade your internet speed. Upload and download bandwidth of about 100kbs for phone calls is ideal.
Related: How To Get Better VoIP Call Quality From Your Home Internet
Power outages
In a power outage, a VoIP phone cannot work without an internet connection. However, you can continue making and receiving calls from your smartphone app using data, or forward calls to your cell phone number.
Check out our VoIP Mythbusters series and get more insights into the pros and cons of VoIP: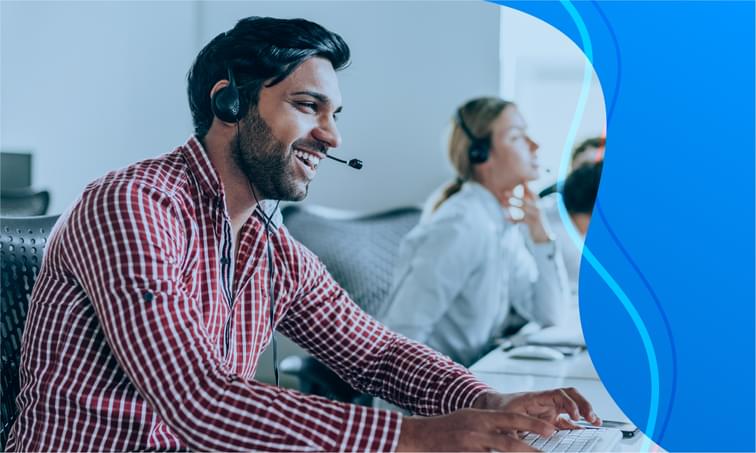 Why is VoIP Becoming More Popular?
More Features for Less Money:
Businesses have been switching to VoIP over the past two decades for the powerful key advantages listed above. In cost savings, flexibility, and mobility, VoIP offers more benefits than traditional landlines and PBX systems.
Internet Speed Availability:

The availability of high-speed internet has allowed for excellent call quality and reliability, and VoIP usage has surged. Businesses can now take advantage of a variety of VoIP features at affordable prices while having a reliable call experience.


It's Easy to Use:

While it used to be challenging to set up a phone system, hold conference calls, or add new phone lines, now it's straightforward. In addition, VoIP technology is easy to install and takes only a few minutes.


Increased Need for Mobility:

VoIP allows users to take their phone numbers on the road or at home, which is essential for hybrid and remote workers today. Unified systems enable workers to chat, call, video conference and collaborate within a single platform which is ideal for remote teams.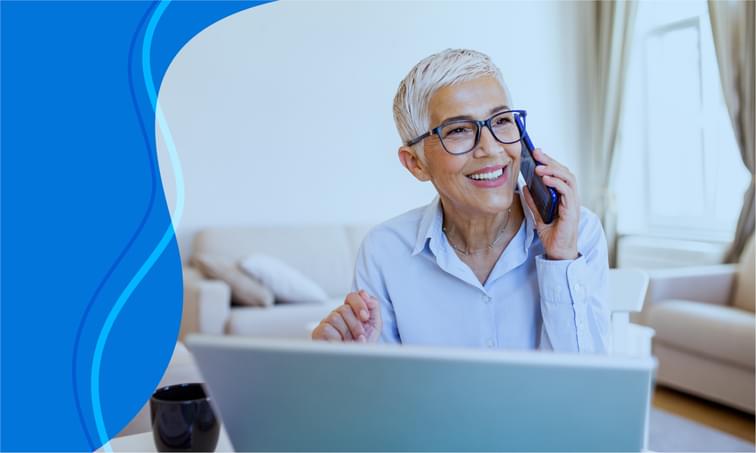 Top VoIP Phone System Features


Auto-attendants
An extremely valuable feature for businesses is the auto attendant, as it can free up time for your receptionist and offer a better experience for your callers. Using the pre-recorded menu, callers can select an individual or department to access the services they need. You can even promote special offers or create unique greetings for callers.
Related: Shaping your customer experience with VoIP


Customizable call flows
When someone tries to reach you, answering rules determine how, when, and where your business phone rings. The ability to customize answering rules can help you adapt to changing circumstances, like adjusting your call routing for after hours, on-call support, or when you're on the road.
Related: 3 Call Routing Strategies And When To Use Them
Call Recordings
Listening back on calls can provide valuable insight into improving future conversations. Keeping a record of successful conversations and studying them can help your agents' outreach and call strategies. Call recordings can also prove beneficial while training support or sales staff.
Related: Why Your Business Needs Call Recordings
Data analytics
If your VoIP system provides you with call analytics, you can make data-driven decisions for your company with real-time and historical call data.

If, for example, you notice that call volumes are very high during 10 am and 11 am on weekdays, you can add more staff. This would both support your team and improve your callers' experience.
Related: Achieving Customer Success with Call Centre Analytics
Voicemail to Email
When your voicemail is transcribed and sent to your email inbox, you will spend less time listening to and searching for voicemail messages. Voicemail to email transcription allows you to answer your messages quickly and if you receive a message meant for someone else, you can easily forward it to the correctperson.
Hot Desking
Hoteling, or hot-desking, is common in offices without assigned employee desks. Instead, employees can use any open desk and log in to have access to their business phone line. Hot-desking is useful when organizations have part-time employees, employees who rotate between locations, or remote workers who occasionally need office space.

Softphone and Mobile App
Mobile VoIP apps allow you to remain flexible and mobile, so you don't have to be at your desk to stay available for calls. You can be on the move and forward your calls from your desk phone to your mobile or laptop, and you can seamlessly continue to conduct business from
anywhere.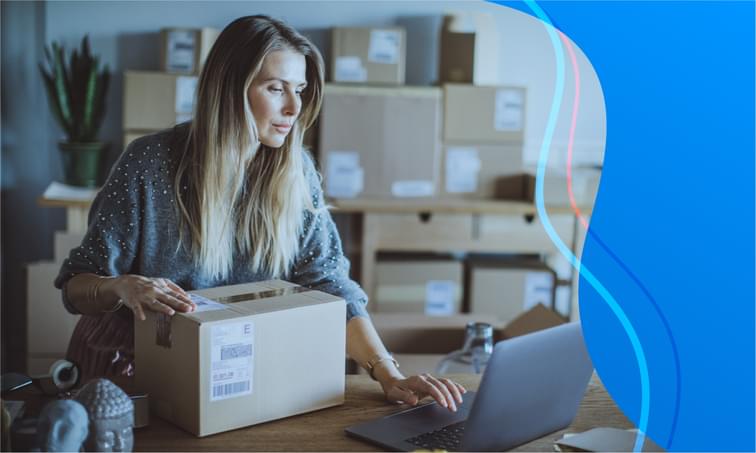 Is VoIP Good for Small Businesses?
In short, absolutely! It's the ideal business communication system for small businesses - why?
Cost Savings: VoIP is attractive for businesses with limited budgets as setup costs are low, and the provider takes on costs associated with maintaining the system.
Less need for IT personnel: Because your VoIP provider handles maintenance, upgrades, security, and support, small businesses don't have to hire additional IT staff or outsource professionals to manage their communication systems.
A system that grows with your business: Communication needs for small companies can change as they grow. VoIP offers the ability to scale with minimal effort; it is easy to add lines, features, or users to the system and meet any new organizational needs.
Professional Calling Features: Smaller companies can present a professional image by offering their callers advanced features like menu options and transfers to the correct department.
Related: Using Unified Communications To Enhance Brand Image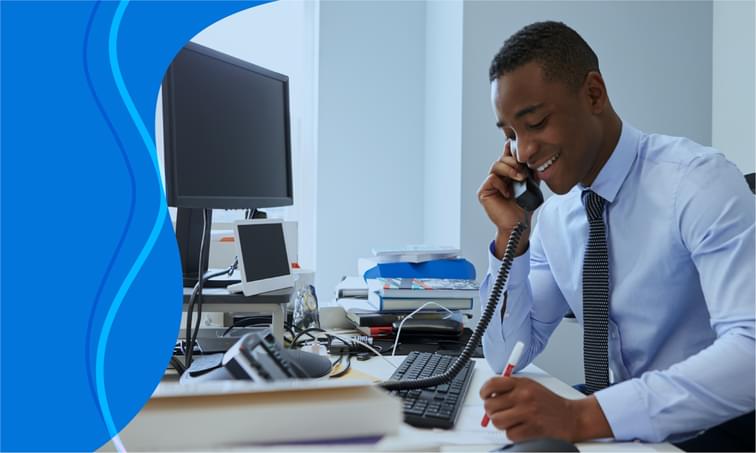 Do I Need A VoIP Phone?
If you're looking to use a physical phone, then yes. But, two types of phones can be used with a cloud-based phone system.

Hardphones: These are IP phones (internet protocol) that look just like traditional telephones. You'll plug this device into your broadband connection via ethernet cable, which then connects to your VoIP service provider.
Softphones or software-based phones: are applications that you can download on your existing smartphone, laptop, or computer that allow you to make and receive calls via Wi-Fi when you're away from your desk phone.
Related: Desk Phone vs. Mobile. Which is better for my business?
How Much Does VoIP Cost
VoIP service costs vary from provider to provider. Several factors can affect your pricing, such as the number of users, add-on features, integrations, and setup and installation fees.

Most feature advanced business VoIP providers advertise their costs between $30 to $50 per user with different packages to meet user needs.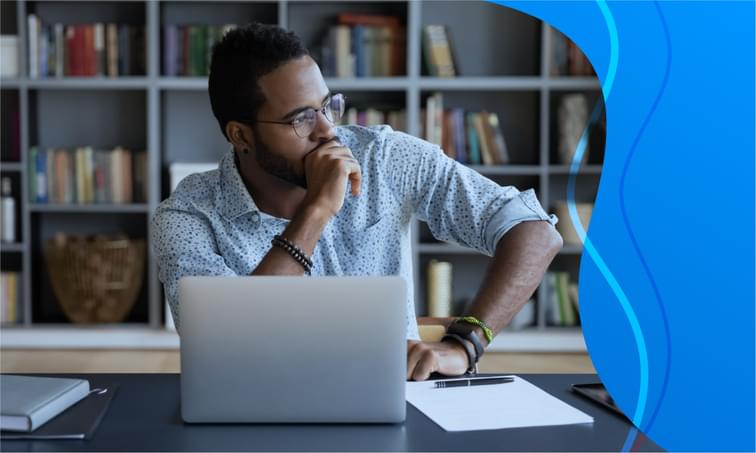 What To Look For In A VoIP Provider
What level of support do they have?
A customer service team that's readily available and accessible to your team is essential when choosing a provider. Consider where support is located, average response time, and hours of operation. Client testimonials can provide valuable insight into the quality of support.
Do the features meet my business needs?
Identify your organizational needs and focus on the features that would make the most significant impact.

Consider which specific call features you are looking for - for example: Did you know that some VoIP providers can connect your phone directly to your existing tools and systems?
Related: Introducing the net2phone Canada Zapier Integration
What is the provider's main business purpose?
It is worth considering whether the VoIP service is an add-on for a company that offers numerous other services. A company's core business offering may be a sign of their expertise in business solutions and their level of support.
VoIP FAQs
Can I keep my telephone number if I switch phone systems?

In many cases you can port your number over to your VoIP provider however sometimes it is not possible. You can check directly with the provider or see if they have a phone number availability tool


Can I make calls over Wi-Fi?

Yes so long as the device you're on allows it. Also, wireless signals like WiFi can be effected by the size and conditions of your room, or by other frequencies in the same space (ie. Walls in an office or home can absorb WiFi signals and weaken their strength!). This means your phone call quality can suffer if you don't maximize your WiFI signal.


Is there any additional equipment that I need?

Usually no, but we recommend having a router on site that has traffic shaping as a feature so that you can program it to prioritize voice traffic over any other internet traffic. This way, if you're doing heavy downloading, it wouldn't affect call quality.

VoIP has come a long way since its early days, and its popularity is likely to keep on rising. The ability to make calls using high-speed internet offers both small and large organizations incredible advantages in terms of cost, mobility, flexibility all the while maintaining reliable call quality.

Choosing a new business phone solution can be daunting. Take the guesswork out of choosing a business VoIP solution with our detailed step-by-step guide to choosing a phone solution.