Traditional
PBX

vs Hosted

PBX

 — What's The Difference?

Thinking about upgrading to a hosted PBX? Here's everything you need to know.
Hosted PBX is a cloud-based phone system that is hosted off-site and online rather than on-site of the business. This results in cost savings and limited maintenance.
Private Branch Exchange (PBX) is an abbreviation for a business telephone system that allows calls to be switched between different lines within an organization. The word comes from analog PBXs, where telephone operators manually fielded and switched lines to connect calls to the appropriate individual.
The operation now gets carried out through the Internet, hence the moniker IP PBX. Hosted IP PBX is also known as Virtual PBX or Cloud PBX.
Because hosted PBX is entirely managed off-site, there is no need to invest in software, hardware, training, day-to-day maintenance, and installation expenses are minimal. These are just a few reasons why companies are increasingly turning to a hosted PBX service provider for a cost-effective and efficient corporate phone system. Later in this article, we'll go over the other advantages of PBX cloud services.
Related: On-prem vs Hosted Software - what's the difference?
What Is A PBX?
A private branch exchange (PBX) is a phone network used within a company or business. It consists of a switchboard with physical lines that connect with the public switched telephone network (PSTN.)
What Is a Hosted PBX and How Does It Work?
A virtual PBX consists of three main components:
a hosted PBX provider,

a VOIP phone,

and the Web.
Your phones will link to the PBX host through the Internet after it is set up, and the connection will stay open for making and receiving calls.
When you convert to cloud phone services, your Hosted PBX provider takes the role of your traditional phone company, routing all inbound and outbound calls through them. Your service provider maintains your phone system. All of your calls will be diverted to another of their data centers if one of their data centers goes down, guaranteeing that your phone system remains operational. A team of employees will work for the hosted PBX provider to ensure that you receive secure and efficient phone services.
You and your employees need to only log on to an online system to make and receive calls over the Internet because everything is configured and maintained by your service provider. If you need to make any changes to your settings, you may do so with a few mouse clicks, and they will be promptly changed within your online portal.
Related: What is VoIP?
The Difference Between Traditional PBX and Hosted PBX?
The main distinction between a traditional and a hosted PBX is that the latter uses VoIP technology to transport voice traffic over the internet using a broadband connection for both incoming and outgoing conversations. A conventional analog PBX uses copper wire to connect to the PSTN (Public Switched Telephone Network), allowing reliable but basic voice communications.
Traditional Analog PBXs, often known as Plain Old Telephone Service (POTS), are becoming increasingly rare.
Analog PBX offers simple functionality such as speed dial, hold, mute options and the ability to transfer incoming calls to many other extensions. A hosted PBX provides all of the advanced capabilities that a company could require, such as auto attendants, blocklists and allow lists, call queuing, conference calls, and voicemail, to mention a few.
Basic functionality is only one of the analog's drawbacks; we'll go through some of the other concerns with classic PBX systems next.
Traditional PBX Systems Hold Common Issues
The continuous costs of an analog PBX system are enormous compared to hosted systems. International phone calls are more cost-effective when using the internet to route calls. Aside from the high call rates, old phone systems have high maintenance expenses. Unlike a hosted PBX, your service provider is responsible for all maintenance and upgrades.
Another issue is scalability; modernizing a traditional system can be costly and time-consuming, especially in comparison to the flexibility of cloud systems, which allow for the easy addition of new users.
Now that we've shown the limitations of standard PBX systems let's consider why a company would use one.
Why Do Companies Still Use Traditional PBX Systems?
Traditional PBX systems are better suited to larger companies than to small and medium-sized firms. For example, an established corporation with a large IT team on-site may comfortably absorb the additional maintenance and upkeep responsibilities. A huge corporation will almost certainly have the financial resources to cover any setup and operating fees. A classic PBX could be a realistic choice if the business requirements are expected to remain constant for the next few years and if all employees work on-site and not remotely.
Many businesses that still use an analog phone system are either fearful of change or on the fence about making the switch. The transition will be unavoidable, and organizations will need to adopt IP PBX systems when analog systems are phased out.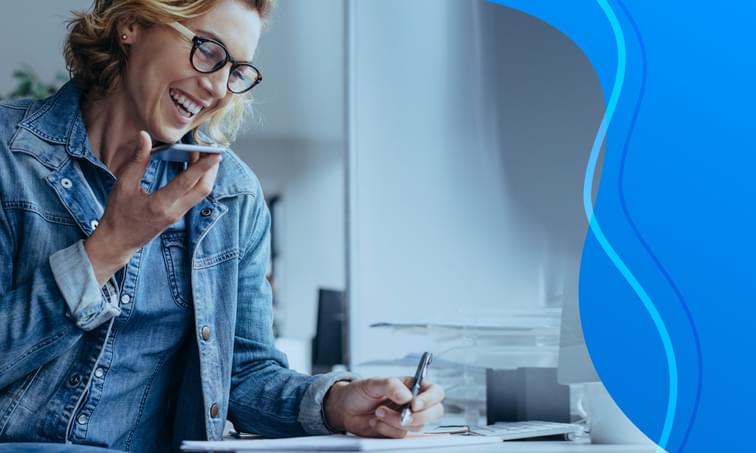 The Benefits Of A Hosted PBX
There are numerous advantages to using a hosted PBX over a traditional PBX. Still, the most significant benefit is the cost savings from initial design, set up and recurrent maintenance expenditures.
The following are some of the primary advantages of Hosted PBX:
The capacity to scale up or down swiftly in response to demand.

On-demand Toll-free and local phone lines are available.

Increased ability to handle inbound call spikes.

Removes the additional costs of setup, maintenance, and updates.

New features are added without incurring additional costs and current features are improved.

Enhanced security and dependability.

Advanced infrastructure and dedicated servers ensure business continuity.

Working from home is easy to set up and manage.
During the COVID-19 pandemic, businesses prepared for remote work could easily allow employees to work from home and continue operations. As long as employees have an internet connection, they can access the company's phone system from anywhere. They can redirect calls to their phones or laptops without needing software installation or equipment.
Low Maintenance And Quick Setup
Setting up a hosted PBX with no downtime typically takes a few days or less. Unlike a traditional PBX, you won't have an on-site infrastructure to set up, and once you're up and running, your service provider will handle all maintenance and updates. As previously stated, this eliminates the costs of hiring a full-time employee to run an on-site PBX and forking out for ongoing operational fees.

More Flexibility Than Expected
Hosted PBX provides businesses with unrivalled flexibility, allowing them to adjust call settings in real-time. With Cloud PBX, you can easily adjust options like voicemail to email, call forwarding and call transfer, and turn them on and off whenever you want. You don't have to wait for your provider or pay extra fees to get the call settings you want. Hosting PBX, on the other hand, puts you in command.
Reliability In A High-Performance Environment
Another significant advantage of a hosted PBX for your company is its increased reliability and security. It eliminates numerous possible concerns by not relying on a landline. Your provider will have access to a network of redundant servers spread across the country, ensuring business continuity. Suppose your organization experiences a physical setback, such as a technology failure or a natural disaster. You can be confident that your telephone system will remain operational on-site or remotely.
The Future Of Hosted PBX Services
The workplace has changed dramatically over the past 20 years, let alone the last five. People's working styles have changed away from structured offices and toward more freedom. Until now, traditional phone systems haven't been able to keep up.
Business owners and IT managers universally admire products and services that simply work. Gone are the days when you could save a few bucks by dealing with an old Windows server and out-of-date PBX software. This is a famous example of stumbling over dollars to collect pennies.
The cloud is on the move. For business email and productivity software, companies rely on the cloud.
Modern offices will continue to use less hardware and softphones will become the new standard, replacing desk phones. Call centers will continue to replace their outdated PBXs with a modern hosted PBX that links their agents worldwide using only an internet connection.
Will your PBX be able to keep up with the surge of work-from-home jobs?
If you'd like to learn more and see how our business phone solution can benefit you, book a demo and get in touch today.