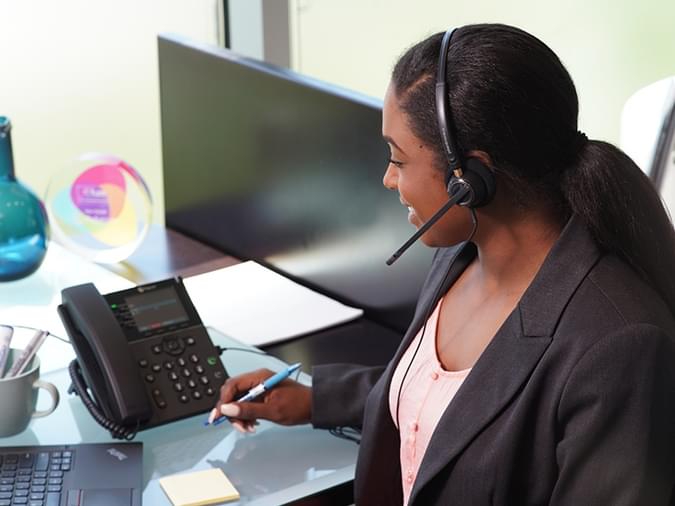 Why Your Business Needs Call Recordings
Call recording technology is a cost-effective solution and offers businesses of all sizes many benefits that formerly needed huge IT budgets.
In today's world, it's rare to call into a service provider without hearing the automated disclaimer "this call may be recorded for quality and training purposes." As more and more companies acknowledge the value in call data, call recordings have become somewhat of a standard for businesses looking to improve efficiencies. Call recording technology is a cost-effective solution and offers businesses of all sizes benefits that were formerly only relished by companies with huge IT budgets. Here's how call recording can help you!
Professional Development
Call recordings represent real interactions between your customers and staff. Choose a sample of recordings that reflect various common scenarios and use them for training purposes when onboarding a new team member. For more senior agents, recordings can help pinpoint areas in need of improvement and can identify top performers. The high performing agents can then be used as coaches to help train newcomers.
Risk Management
Say goodbye to the old he said/she said. When dealing with so many potential discrepancies between clients, its reassuring to have a bank of call recordings that hold an accurate representation of exactly what was spoken about and where the misunderstanding stemmed from. Recordings protect both you and your customers from potential disputes!
Compliance
Many businesses, particularly those that manage personal and financial client information, are required to abide by strict regulatory compliance laws. Call recordings give managers the ability to hear the interactions that your employees are having with clients or patients to ensure all team members are following regulations. Working with Canadian VoIP providers is key to maintaining compliant as it will ensure that your recordings are safely stored within Canada.
Client Protection
Your clients may be hesitant to provide sensitive information over the phone. Thanks to call redaction technology, your clients can feel rest assured that their information is protected by removing SIN information or credit card numbers.
Understand Customer Needs
Your customer's needs are constantly evolving. Luckily, your bank of recorded calls offers a gateway into the minds of your clients. Listening to a random sample of calls will help you identify what your customer's biggest pain points are, what value they gain from your product or service and what specific features your prospects are looking for. Understanding your customers' needs will enable you to be the first to innovate within your industry.
Ready to start leveraging call data but don't know where to start? Click below to see how net2phone Canada's suite of analytics tools, Insights, can help your business improve decision-making, team performance, and operational efficiency.