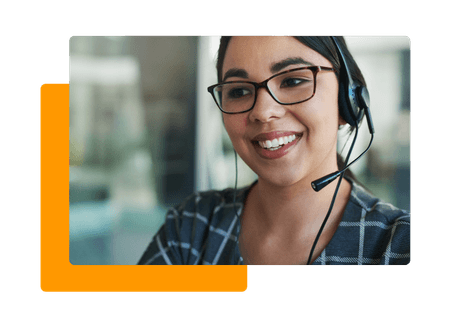 Access your call recordings and transcripts, anywhere
All recordings are securely stored in the cloud by net2phone Canada - available with all SONAR plans.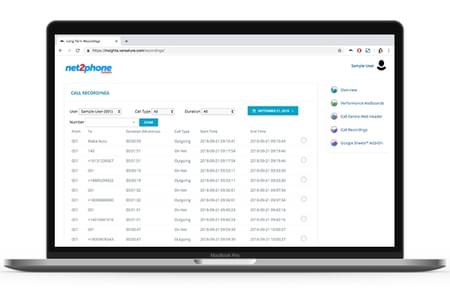 Accessible through the client portal
By enabling the basic call recording function, your call recordings will be accessible through the SONAR client portal for up to 6 months. Call recording can be customized on a per-extension basis, enabling you to apply recordings as necessary.
Call transcription
Intelligent Transcription automatically converts the audio recordings of conversations made through your network into text. The transcriptions enable supervisors to quickly read through conversations between caller and user and categorize calls by user, call type, duration, and date. net2phone Canada's Intelligent Transcription filters out filler words, allowing you to jump to a point in the conversation that is most relevant.
Transcription redaction
To allow your business to securely store personal contact information, the keyword and transcription algorithm identifies sensitive information such as credit card and CVV numbers and redacts that segment from the audio and transcriptions. This ensures the privacy of both you and your clients.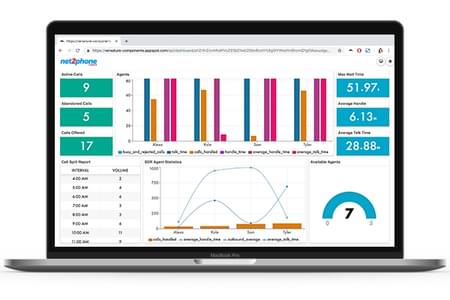 Call recording storage
Some organizational needs, or governmental agencies request that you retain call recordings for quality assurance, industry compliance, or legal obligations for a longer period. net2phone Canada can extend our Call Recording service with Long-Term Recordings Storage.
Feature value
Improve training
Improve employee onboarding by using call recordings as a training tool. Listen to audio recordings to drill down on call performance challenges.
Resolve disputes
Resolve disputes between employees or with clients and easily detect fraudulent activity and behaviour.
Search transcript keywords
Keyword Search within Call Transcripts allows you to easily see if agents are hitting those important business talking points, and track common pain-points.
Use Cases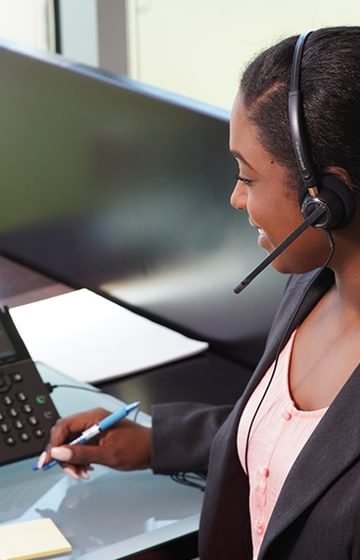 As more and more companies acknowledge the value in call data, call recordings have become somewhat of a standard for businesses looking to improve efficiencies. Call recording technology is a cost-effective solution and offers businesses of all sizes benefits that were formerly only relished by companies with huge IT budgets.
Pricing customized for your business
Request a demo or get a personalized quote
Not ready to check us out yet?
Get more info on how net2phone Canada can impact your business and see examples of how our solution fits into your industry, or use case.