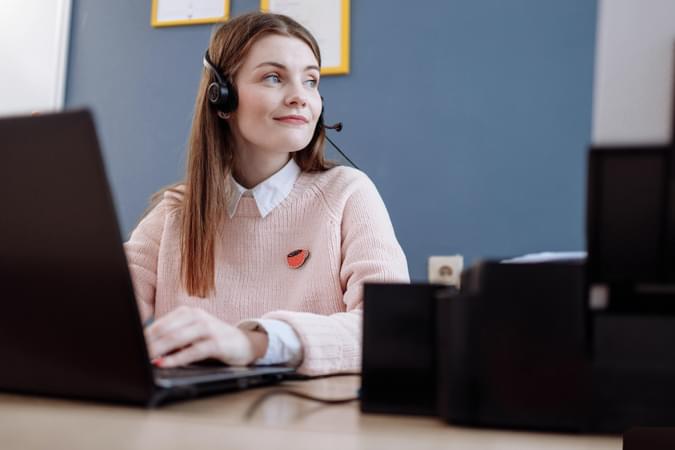 3

Winning Tips For Remote Cross Team Collaboration

Written by: Shital Patel

As a leader, have you set up your remote team for success?
The way businesses adapted their strategies to account for supply chain issues, closures, and shifts in consumer behavior brought about by the pandemic has been fascinating.
Like when distilleries across Canada shifted production to making hand sanitizer at the onset of the pandemic. Or how 34% more Canadian companies pivoted towards online sales. And, the transition of millions of companies from in-office to remote work.
Undoubtedly, the ability of these organizations to adapt with new or innovative approaches wasn't because of one person. Rather, it probably required collaboration across multiple teams. With the changing business landscape, managing cross-functional remote teams will become increasingly important.
Keep reading or skip ahead to our top 3 tips for leading successful cross-team collaboration.
What Is Cross Team Collaboration?
Cross team collaboration (or cross functional collaboration) occurs when people from different departments work on a common goal. These can be larger organizational projects to smaller, regularly occurring activities.
Think about IT, Logistics, and Marketing teams working together to launch an online marketplace. Or how ever year, Management, Accounting, and department heads work together to establish new budgets projections.
You wouldn't work on any of these projects with just one department. Can you imagine launching an online marketplace with only IT involved? Different perspectives help us develop better ideas, identify potential problems, and make better-rounded decisions.
Why Is Cross Collaboration Important?
Not to be cheesy, but teamwork makes the dream work! (Ok, fine, that was a little cheesy.)
But really, if you want organizational success, you need teams that can work well together. Many teams are blissfully unaware of what other departments are doing, but that's a formula for frustration and time-wasting.
Consider a scenario where Marketing and Customer Service craft similar emails for customers and then send them one day apart. You run the chance of annoying customers with an influx of emails with the same content. Together your teams could have constructed a better, more succinct message and saved time.
What Are The Benefits Of Cross Team Collaboration?
Collaboration between cross-functional teams benefits the whole organization as well as its employees. Here's how:
Better Decision Making - By gathering insights from experts with different skill sets and knowledge you can make better informed decisions.
Faster Project Implementation - With different skill sets working towards one goal, you'll get there faster and more efficiently.
Greater Innovation - Working together can spark new ideas and lead to more creative problem-solving.
Better Organizational Culture - Collaborating will develop cross-departmental relationships and team spirit.
Build Employee Knowledge - Your employees will get the chance to learn from each other and develop their skills.
What Types of Challenges Will You Face With Remote Team Collaboration?
We've covered why cross team collaboration is essential to business success, but that doesn't mean it's always easy. And just like when we worked on team projects at school, there are going to be problems.
Work styles, communication, and people not pulling their weight can cause frustration when working with others. As a project leader, your job is to lead with emotional intelligence and reduce these frustrations as much as possible.
Of course, remote work has created new challenges for both leaders and participants of cross-functional teams. Here are some big ones:
Lack of clarity - Without daily updates or in-person feedback, an employee's understanding and work may not be aligned with yours.
Time Zone Differences - Coordinating with employees in different time zones can slow progress and make communication difficult.
Feeling Disconnected - With full-time remote work, not seeing colleagues, or being in the office, people are increasingly feeling disconnected from their purpose in the organization.
Internet reliability - Spending half your meeting trying to connect to the call isn't fun for anyone involved.
Here are our top 3 tips you can implement to improve cross team collaboration for your team.
TIP #1 - Set Clear Goals
With distributed teams, it's often harder for employees to understand a project's goals and expectations. As a result, employees may put in work with a different goal in mind. Ouch! So here's what you can do:
Explain High Level Goals: Host a kick-off meeting to explain how this project ties into your company's vision and strategic direction. Include what actions your team will take, when, and how. And don't forget to detail your criteria for a completed task.
Define the Responsibilities of Each Member: Sit down with each of your employees and explain what you want them to accomplish and how you plan on measuring their success. This is a great time to see if there are any blocks that need to be addressed.
Give Your Team Functional Details: Explain the methods of communication you plan on using, and the hours you expect everyone to be available. Plan recurring meetings with an agenda so everyone is aware of what will be discussed.
TIP #2 - Encourage Open Communication
Help your employees feel a greater sense of direction and purpose in their roles with regular communication. This step is crucial as more employees are feeling disconnected from the bigger picture while working from home.
Include your Team in Decision Making: Asking "What do you think?" can go a long way. Make your team feel part of the decision-making process and committed to achieving the end goal.
Regularly Scheduled Meetings: Hold video check-ins to assess task progress, roadblocks, challenges, and celebrate wins to make your team feel supported and heard.
Respond ASAP: You can still quickly answer questions and provide feedback without sharing the same office space. Instant messaging, email, SMS, video chats, or phone calls can ensure that you respond without holding up progress.
Keep Meetings Small: Stanford University researchers found that 5 to 9 meeting participants are ideal for collaboration and help prevent groupthink. You can use video-recording tools to allow optional or absent attendees to watch your video calls later.
Pro Tip: For any net2phone Huddle users, you can record and save your calls directly into Dropbox.
TIP #3 - Choose the Right Collaboration Tools
Different people work differently, so choose communication tools that your team is familiar with or can quickly adapt. If necessary, train your team to use these tools to their full potential.

Instant Messaging: Slack is a popular platform that helps remote workers use channels to share and discuss ideas. Use integrations to increase productivity in your IM tool. For example, you can get notified in Slack when someone updates a task in Asana.
Pro Tip: For net2phone users, get notified in Slack if you miss a call.

SMS: For time-sensitive updates or critical information, a text is the way to go. You can use an SMS app to prevent your team from missing out on important and timely notifications.
Project Management Software: Everyone on the team can visualize past, current, and future tasks in the project workflow and see real-time changes. Choose an easy and intuitive software like Asana or Trello.
Video Conferencing: Pick a tool that will enable you to maximize its features. Screen sharing, call saving, and the number of attendees it can manage are things to consider. Some go to's include Zoom, MS Teams, and WebEx.
Pro Tip: If you're using Huddle for video conferencing, remember the tool is 100% browser based so you can quickly bring someone into a meeting without having to download, update or troubleshoot software.
Conclusion
By focusing on communication, support, and using the right tools, you can ensure that your team is aligned and equipped to accomplish their goals.

Learn how to leverage cloud-based technology, communicate effectively, and establish work-life boundaries for greater success. It's all in the Remote Working Handbook. Download yours now!
About the Author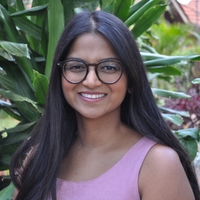 Shital Patel | Digital Marketing & Content Specialist
Adventure seeking Shital loves bright colors, wildlife and all things travel. She's constantly forgetting to water her growing collection of plants, but always on top of finding the best stories about our ever-changing industry. Whether it's VoIP, business, communication or tech, she strives to give readers the most helpful information. Being passionate about communication, Shital appreciates how net2phone Canada is helping businesses across the country better connect with their customers.