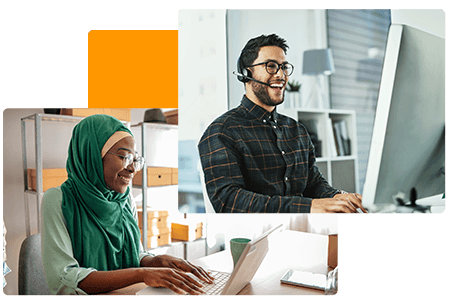 Answering Rules
Answering Rules are settings you can make to your personal extension that can route a call between your different net2phone Canada devices or to an external number such as a cell phone or landline.
Call forwarding
Calls will forward to a specified extension, number, or phone device. You can further customize call forwarding using additional included functionality:
Always: Always forwards incoming calls to the specified line. This is often used during a vacation period, or when you're travelling for business.
When busy: Routes calls to another number when you're already on the line. Route your high-value client or prospect to another agent, assistant or office administrator.
When unanswered: If you're not there to answer your phone, it can ring your extension first and after a number of attempts, it will forward to the specified extension or phone number and ensure your callers get connected with someone.
SureAnswer
SureAnswer is a key option to set up in case of a localized emergency (power outage, internet outage, fire, etc). Our system can detect the phone device is offline and will automatically forward a call to another number, a mobile phone, or secondary office. This can be used as an immediate solution for business continuity.

Simultaneous ring
Configure multiple devices to ring at the same time to ensure you never miss a call. It's a great tool for a person that is often away from their desk or out of the office. Customers can attempt to reach you by dialling your extension and our system will automatically ring your desk phone or mobile phone to connect that call.
SmartAnswer
When SmartAnswer is enabled, during an attempt to forward to your mobile phone a verbal prompt for input (Press 1 to accept the call) will be provided to accept the call. If that prompt is not received, the call will be sent to the Voicemail service where it will be transcribed and sent to your email (if configured) and not end up in the voicemail box of your personal cell phone.
Feature value
Better customer experience
With a variety of options to choose from, you can configure a solution that meets the specific needs of your clients.

Time of day rules
Partnering an answering rule with a "time frame" provides you with the option to have specific rules set up for how an incoming call will be treated during office hours, outside of office hours, or on holidays.
Use Cases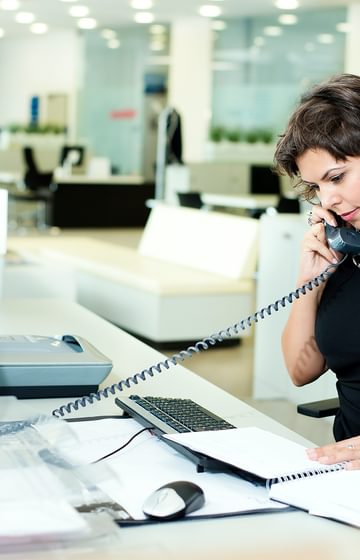 Answering rules provide your clients with the best experience possible. Automatic updates to call routing based on time of day ensure that your contacts, clients, and prospects don't endlessly try and reach you if you're not by your phone. You can even set timeframes to allow your calls to be routed differently based on time of day. You can also configure your solution to route incoming calls to a different representative if to ensure that all calls are met by a live agent.

Pricing customized for your business
Request a demo or get a personalized quote
Not ready to check us out yet?
Get more info on how net2phone Canada can impact your business and see examples of how our solution fits into your industry, or use case.