Using Unified Communications To Enhance Brand Image
Written by: Nick Arcuri
It's not just a new phone solution. It's important to understand what these terms mean. Moreover, it's important to understand the reasons why responsiveness, user control and ease of use through unified communications can enhance your overall brand image.
What is Unified Communications?
Sounding It Out
Taking it word by word in a marketing sense, we have 'unified', identifying unity or togetherness between multiple marketing channels, platforms, software, hardware, solutions, integrations, and so on.

Then, we have 'communications' referring to the multiple ways an organization uses its language when speaking to internal and external parties (employees, management, prospects, customers, partners, etc.)


A Brand Has An Image?
A brand's image can be defined by how the market perceives the organization, its processes, authoritativeness, the ability to properly service its customers, and how they can interact with it.

It can also lend its hand when representing value, whether it be to prospective customers when in the purchasing process, the community, or what it stands for. Check out what it means to build your brand image.


Putting It Together
Unified communications, or UC, is responsible for a large part of the overall image your brand is perceiving to its prospects and customers.

Having your conversations and interactions unified at all stages throughout the buyer's journey avoids confusion along the road to a closed deal.

It also enables your teams to start leveraging different software and hardware to gain more efficiency across different channels.


For more details on Unified Communications (UC) or Unified Communications as a Service (UCaaS), check out our ultimate guide to UCaaS.


Enhancing Your Brand Image with Unified Communications


A unified phone system has the ability to further improve your user experience, real-time communication, brand experience, and product service.

What commonly gets overlooked is that a successful brand becomes top of mind when it comes to customer-focused initiatives.

Unifying the way your organization conducts its conversations sets customer service levels high enough to where prospects and customers accept that as the new norm, where your company leads by example.
Responsiveness Goes A Long Way
Using a UC solution that encourages responsiveness and that can automatically sync your conversations across platforms moves the needle closer to a closed deal, an answered question, or an issue that needs resolving.

It could be at any stage of the sales funnel, or at any point during service.




It relieves pressure off of your sales/support teams knowing that any type of question can be dealt with within seconds.

With a UC solution, teams have the ability to take calls from a home office, while traveling, or in a remote location.

Having access to conversations that can be dealt with regardless of location shows a level of commitment that differs from traditional customer service.




This is due to the nature of the situation, where quickly signing into your web-based solution and responding to a question through different communication channels shows your teams are invested in the relationship built with external parties.

It could be the difference between solidifying another valued touch-point or not.




Having business VoIP features such as Call Queue Callback or SMS Messaging integrated into your communication solution allows those in need of assistance to rely on your service for quick communication.

The faster your organization can respond to questions or concerns, the higher likelihood that your brand will be perceived as a leader when it comes to customer service.
Customers Control The Connection
Highlight the customer as the hero and show them they are valued. Give them some control over the connection.

Not all prospects and customers are able to meet the same available time slots as your teams, which is why control on their end is crucial.




Having the prospect or customer control the connection allows for a larger window of availability to connect regardless of the reason.

Establishing your brand presence with readily available channels is one of the biggest factors when it comes to issues like support.




Much like responsiveness, creating multiple touchpoints during a service goes a long way.

Whether it's by phone, email, SMS, or chat, having the ability to pivot your support or sales techniques while the customer is in control shows your brand is placing value on every move they make.




By introducing multiple communication channels, your brand has a way of highlighting the customer-first approach in guaranteeing that they can reach your organization in any way they choose, at whichever time they choose.
Keeping Everything As Simple As Possible
Keeping your branding simple shares the idea of keeping your communications simple.

The more platforms, software, or steps prospects and customers have to take when interacting with your brand, the longer they have to cut communication and bounce out of your funnel.

Consistent communication comes with the ease of use that lies within your solution. Yes, this is true for external communications, but it also works for your team members.




Rid your teams of hard-to-use software and hardware by introducing a VoIP business communications solution that contains easy-to-use features.

Some internal features such as Voicemail to Email helps marketing and sales teams follow up on any missed calls with accurate information, while something like a browser-based Video Conferencing tool enables you to interact with clients without anyone needing to download complicated software or sign up for free trials.
Your brand image is how others perceive you.

Knowing this, your first impression should be the reference point that prospects and/or new customers think about when it comes to business communication and customer service within your industry.

Exploring what unified communications has to offer your business when it comes to simplifying the ways your brand communicates with its audience is a great way to enhance your overall brand image.

Remove the friction that traditional business communication solutions cause in the remote work environment by learning how to properly set up your communications.

Is your business looking to make a move into Unified Communications? Take a look at our free guide to choosing a business phone solution to gain some insights on what you should be looking for.

About the Author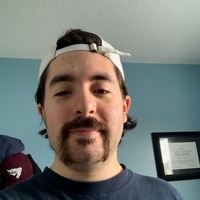 Nick Arcuri | Communications & Content Specialist
Nick is a lover of all things advertising, business, sports, social and video. He pretends to know his cocktails in public and gets lost in F1 race strategies every other weekend. For the times he is not visually storytelling, his marcom-focused mind revolves around what user-friendly communication solutions can offer our clients through the cloud, regardless of their industry.