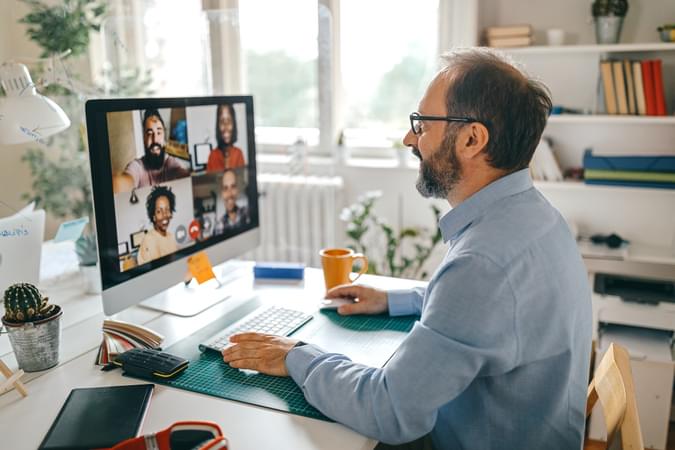 The Ultimate Guide to UCaaS: Unified Communications as a Service
What is UcaaS, and how can it help transform your business communication?
Introduction
Thanks to advances in technology and connectivity, we no longer need to be in the office to communicate and collaborate with our teams.
UCaaS systems allow for greater mobility, productivity and better customer service from anywhere. As teams demand more robust communications solutions to stay connected, the demand for cloud-based UCaaS has grown.
Gartner's predictions indicate UCaaS will be critical to business success in the future.

Over two-thirds of digital workers will be remote by 2023.

75% of enterprise users won't use desk phones by 2024.

15% of organizations will rely entirely on cloud-based business communication suites by 2022.
If you're considering migrating to UCaaS, this article dives into everything you need to know, from what UCaaS is, its pros and cons to how to implement it.
What is UCaaS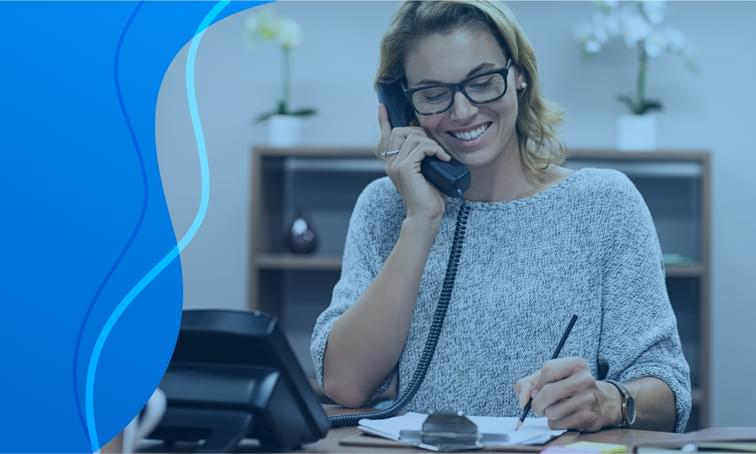 Think about all the tools you and your employees use to communicate daily.
You're likely to come up with more than one, including voice, video, instant messaging, SMS, and document sharing.
UC - Unified Communication: is a premise-based system that brings all communication tools together on a single platform. Teams can then switch and communicate across different channels easily.
UCaaS - Unified communication as a service: offers the same features as UC except that UCaaS is a cloud service and is delivered on a subscription basis. UCaaS provides calls, video, chat, SMS, and call center functionality on a single platform.


Companies have used unified communication systems for years. However, these on-site systems need considerable investments in infrastructure, maintenance, and upgrades. Such investments are typically only available to large companies.
Without a UC system, businesses have to find different service providers for each communication tool.
Now, thanks to the 'as a service' deployment model, businesses of any size and budget can easily implement a UC system via the cloud.
Related: On-Prem vs Hosted Software - What's the Difference?
UCaaS Examples
The following are the main features that make UCaaS so flexible and adaptable:

IP Telephony: VoIP allows you to make and receive business calls over the internet. Among the features are call forwarding, call recording, call routing, and call queues, which help streamline and simplify communication.
Video Conferencing: Features like screen sharing, live streaming, or the ability to host large meetings enhance collaboration and communication among remote team members and partners.
Chat and SMS: Teams can share updates, answer questions, or get urgent notifications with IM and chat with speed and efficacy. As an alternative to email, messaging allows you to get answers and move forward without delay.
Integrations: UCaaS can be made even more effective when integrated with existing tools and software. You can integrate with your CRM, project management tools, file sharing and storage.
Benefits Of Unified Communications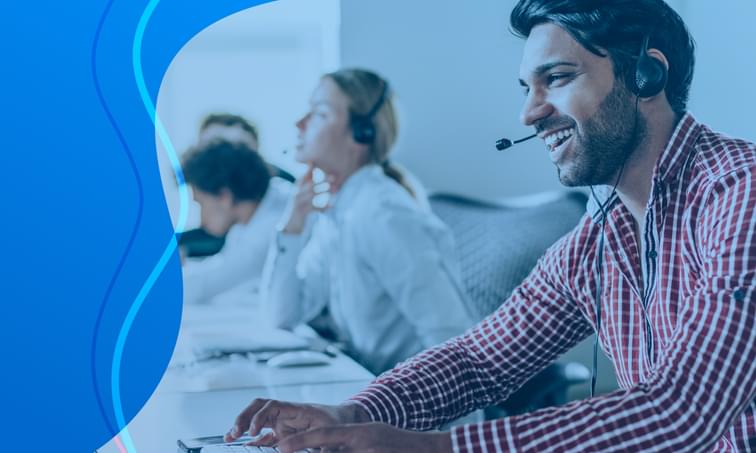 Here are some of the benefits of integrating your business communication tools:
Increase Productivity and Efficiency
With all your tools in one platform, you don't constantly need to toggle between different communication channels and devices. It's easy to switch and access all your communication tools in one app or portal.
Better Customer Service
The ability of customers to reach your company can play an essential role in retaining them as clients. A UC solution can help meet this expectation and improve the customer's call experience.
Advanced features like auto-attendants, call queues, and ring groups can ensure that you don't miss any calls and that callers are quickly routed to who they are trying to reach.

Related: Using Unified Communications To Enhance Brand Image
Greater Collaboration
Having voice, chat, and messaging within one platform allows teams located around the world to collaborate with ease.
For example, during a video conference call, team members can share their screens to enhance understanding. If any additional information is needed, employees can send files or IMs on the spot, making the team meeting more productive and efficient.
Related: 3 Winning Tips for Remote Cross Team Collaboration



UCaaS Pros and Cons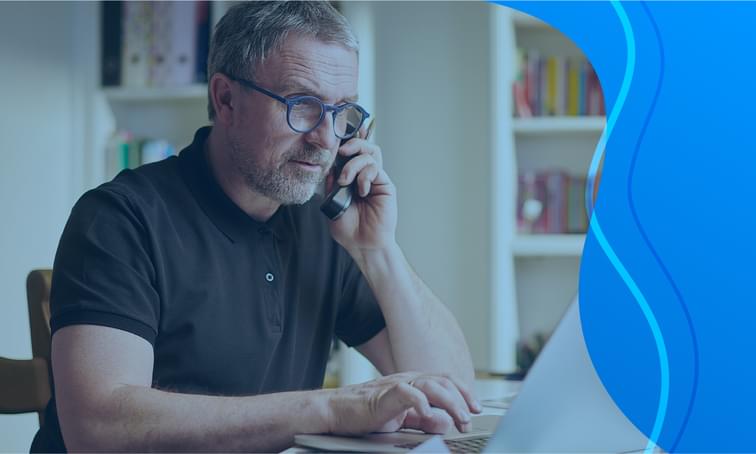 Pros
Here are some of the benefits of implementing a unified communications solution.
1. Reduce Costs
No Hardware Costs: Because the UCaaS solution is hosted off-site at the provider's data center, you don't need to invest in hardware and infrastructure. In contrast, an on-premise system requires physical equipment that you'd need to buy and storage space on site.

No Infrastructure and Maintenance: Your service provider hosts and maintains all the infrastructure. You do not have to spend on maintenance, updates, and security costs, and your software is always up-to-date.

No additional IT costs: Your IT staff does not have to worry about building, updating, or managing hardware or server infrastructure. They can focus on other revenue or growth-generating projects. By reducing the need for IT on this project, you don't need to hire extra IT personnel.

Consistent Costs: Since UCaaS is offered on a subscription basis, it keeps costs predictable, an important factor in controlling cash flow and expenditures.
Related: VoIP vs. Landline: A Cost Analysis Breakdown

2. Redundancy and Security
On-site infrastructure is more vulnerable to disasters, intrusions, and errors. This vulnerability can pose a serious threat to business continuity. With the cloud, your data is stored on third-party servers with security, backups, and redundant servers protecting your data and service.
3. Scalability
UCaaS is an attractive option for growing and small businesses because it's scalable. If your organization experiences growth, adding users to your plan is easy. And if your industry is seasonal and organizational need fluctuates with time, it's just as easy to remove users.
Alternatively, with on-premise systems, you need to know how much growth you plan and how many users you want the system to support. If you reach your server's limit and need to add more users, you will need to purchase more upgrades.

4. Quick Deployment
Easy setup and installation make UCaaS a great way to minimize disruption to business operations. The system can be set up quickly without requiring time-consuming hardware deployments. Changes are also quick to deploy, often configured on the providers' end and seamlessly incorporated into the system.
5. Work from Anywhere:
Employees can access the UCaaS portal through the internet without requiring any special hardware. Accessible on any device, employees can use their business numbers from anywhere, send instant messages or start a meeting.

Related: Adapting Your Corporate Culture to the Remote Workforce


6. Integrations with Other Tools
UCaaS allows for direct integrations with your existing systems like your CRM, supply chain management and more. By connecting these tools, you can streamline business processes and have all information your staff needs centralized on one platform.
For example, our integration with Microsoft Teams allows you to make and receive net2phone Canada-supported calls through the Microsoft Teams platform.
Cons
1. Change Management
Introducing a new system, technology or solution to an organization will always come with a learning curve for employees. Initially, employees may not use the system to its full potential. It's essential to put an adoption strategy in place to onboard employees.
What Is The Difference Between UCaaS And VoIP
Voice over internet protocol (VoIP) is a technology that allows users to make and receive calls over the Internet.
In UCaaS, VoIP is at the core, but it goes beyond that. Instead of only offering VoIP, UcaaS brings different communication tools, including calls, video, and chat, into a unified platform.

Related: What is VoIP


UCaaS Best Practices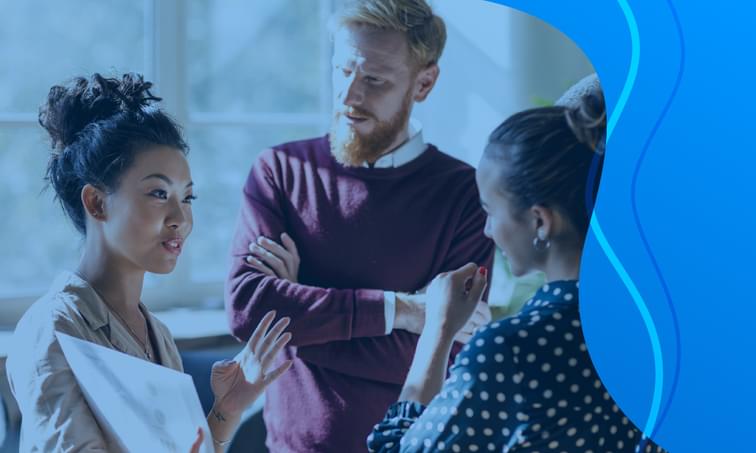 If you're considering migrating to a UCaaS system, be sure to follow these steps:
1. Consider Organizational Needs
Start by taking stock of all your organization's current tools and technology. How are they being used in critical business processes, and what're their limitations? You can then decide which additional tools and features your team would benefit from most.
2. Evaluate Options
While there are many UCaaS platforms and providers, choosing the right one is an important decision that impacts operations and performance. Consider some of these questions:
Do features meet your current business needs?

Do features meet your growth plans, like scaling or building a call center?

What's in the contract?

What is their level of support?

What is the provider's primary business purpose?

What is their uptime record?

What about security?

How much does it cost?

Which third-party integrations are compatible?
Our Step by Step Guide for Choosing a Business Phone Solution provides a comprehensive overview of everything you need to consider before choosing a new provider.
3. Test your Infrastructure
Because cloud-based communication depends on your internet connection, its reliability is based on your network. There can be a loss of quality or latency if the network can't support heavy traffic.
Taking into account home networks is also helpful. There may be issues with connectivity and overall experience if you have a lot of employees in remote areas with poor internet access.
4. Get Employee Buy-In
Introducing new technology within an organization can lead to resistance. So involve your team and communicate your plans. Start by getting input from each department and keeping them updated on the timeline and changes. After the system goes live, allocate enough time to train and answer questions.
The Future Of UCaaS
UCaaS has already transformed the way businesses communicate and connect. And it will continue to grow as companies adjust to the digital transformation. As more powerful features continue to develop, UCaaS will be a critical tool to remain competitive in the marketplace.
Get Started
Ready to boost collaboration, efficiencies and bring flexibility to your organization? net2phone Canada offers all-in-one business calling, meetings, messaging, and call center management all in one powerful platform. Check out our pricing here.