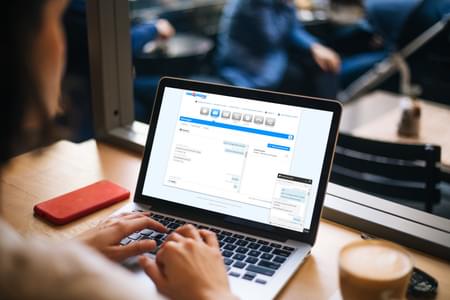 What Is Call Routing? Definitions
&

FAQs

If your company receives a high volume of calls, has multiple departments or runs a call center, call routing is a must-have business phone feature that will help you maximize both efficiency and your customers' experience.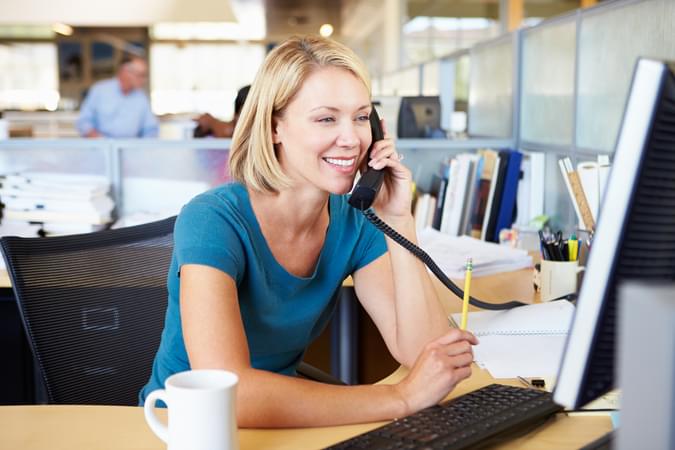 Improve Customer Satisfaction with Call Routing
Your prospects and customers want their inquiries addressed quickly without waiting on hold or being transferred repeatedly.
Yet, without the right tools, organizations have to hire someone to direct inbound calls to the right person or department, which often results in long wait times and a greater chance of misdirecting callers.
The customer experience drives 73% of consumers' buying decisions. And this experience begins the moment they contact your organization.
So if you're looking to keep your customers happy and convert prospects, better call handling is the first step.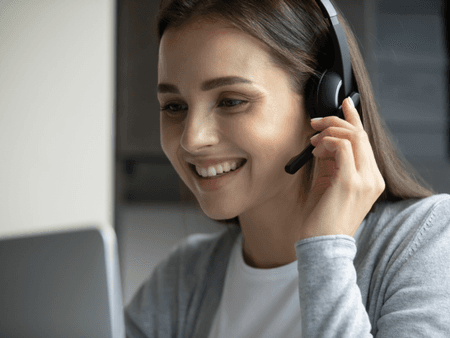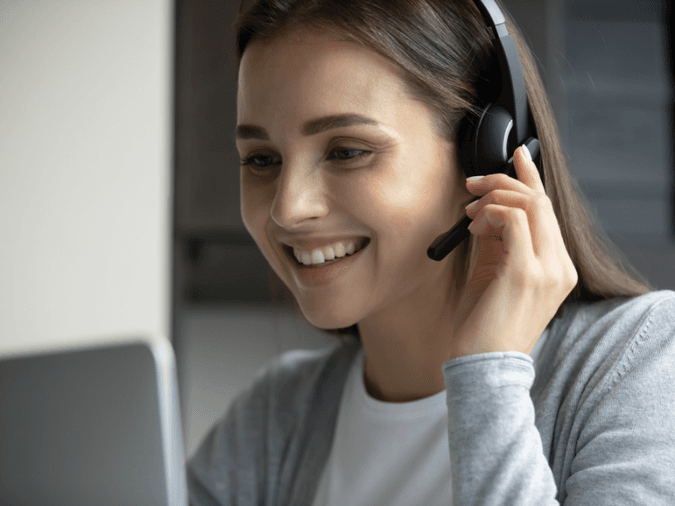 Call Routing: What Is It?
Call routing is a feature of a VoIP business phone system that automatically answers your inbound calls, places them in a queue based on predetermined rules and then distributes the phone calls to the appropriate person or group.
The calls can be routed based on predetermined rules such as time of day, extension or department.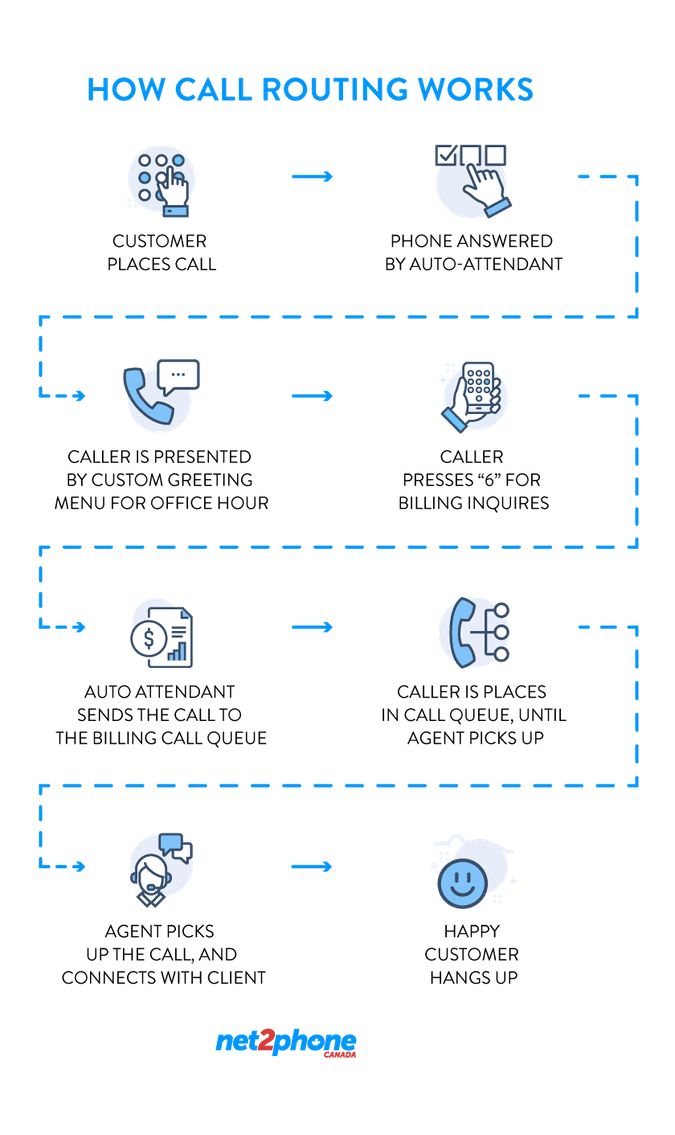 A Call Routing Example in Action
Let's suppose your customer has a question about their most recent invoice, so they call your business:


Your caller will immediately get their phone call answered by your auto-attendant, an automatic call-answering feature.



The auto-attendant will consider the time frame rules you set before presenting greeting and menu options to your caller.

Whether in-office, after-hours or on holidays, you can set different greetings or menu options to provide clarity for callers.



During business hours, you can instruct the caller to 'press 6' for billing inquiries, which they will do on their telephone keypad.



Once your caller has selected who they would like to speak with, the call routing process begins.

The auto-attendant will place the call in a call queue (a virtual line) until an agent can answer the call.



You can define the criteria for your call queues. In this case, you can place the caller in a queue based on available billing agents.


As you can see, the call routing process works in combination with your
auto-attendant
feature and time frame rules.
The Benefits of Call Routing for your Business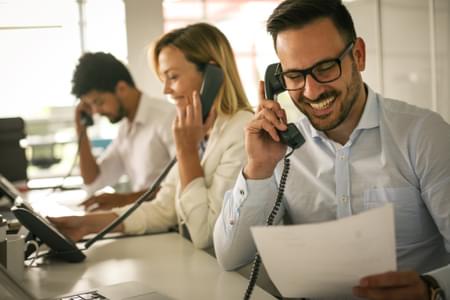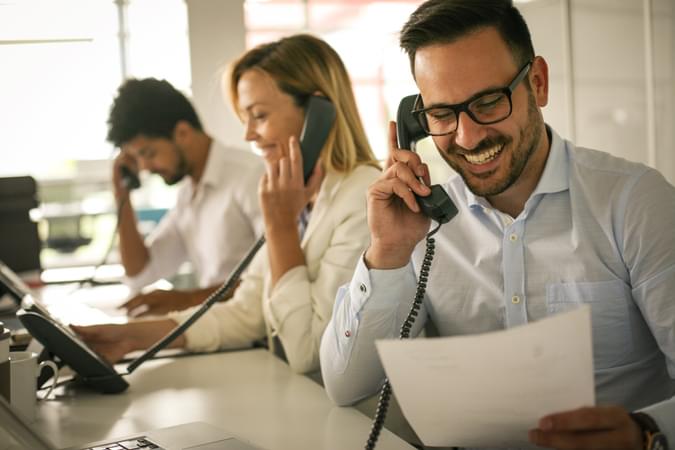 Increased Customer Satisfaction
Never keep your callers on hold

With efficient call routing, your callers can reach the appropriate department or individual quickly and increase their chance of a first call resolution.By responding quickly to customer inquiries, you can significantly improve customer satisfaction.



24/7 communication

Today's consumers are used to receiving service at all hours. Call routing allows you to direct calls to satellite offices in other time zones so you can continue to sell, deliver information, communicate, and provide support longer.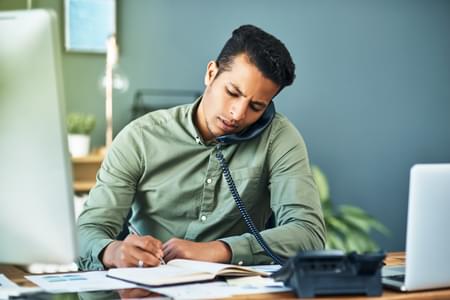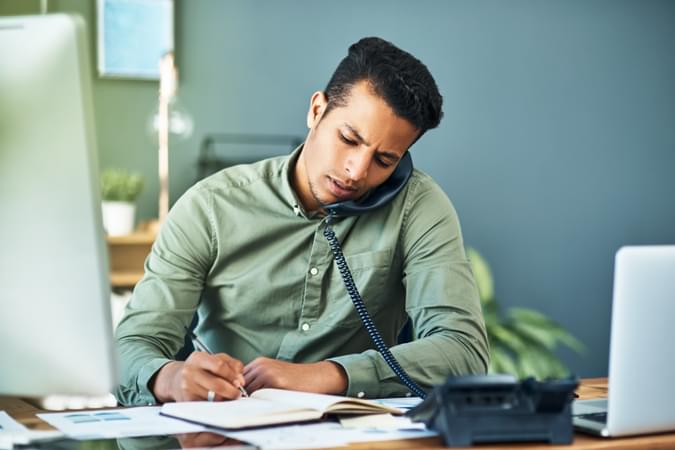 Boost Revenue and Customer Retention
Don't miss out on sales opportunities

The auto-attendant can simultaneously answer all incoming calls and quickly route the calls to the appropriate department and teams. As a result, you are less likely to have abandoned calls or prospects going to voicemail.



Enhance customer retention

Retaining customers is easier and more cost-effective than acquiring new ones. Keeping your customers happy will increase their likelihood of doing business with you again.



Prioritize high-value callers and accounts

With the help of call routing, you can give your most valuable customers special attention and priority.
Optimize Work Productivity
Better Manage Call Volumes

Transfer and forward calls when agents are busy and eliminate the chances of your team getting overwhelmed by calls. Team members can take their time serving customers without feeling rushed or stressed.



Reduce the number of voicemails and missed calls

Because your calls are always answered and routed, you can reduce the number of missed calls and follow-ups required, freeing up staff and agents for higher-priority tasks.
Call Routing with net2phone Canada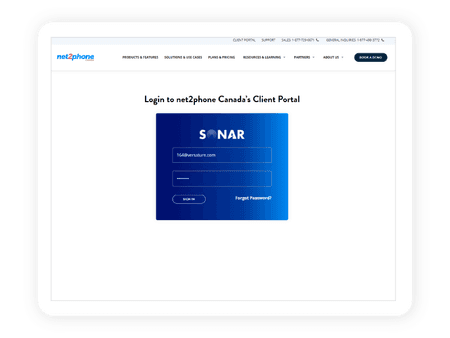 Setup And Make Changes Without
IT

Support

Changes to scheduling, operations, and staff are a normal part of doing business. With net2phone's easy-to-use online portal, you can easily set up and modify your call routing settings without needing IT staff and personnel.

Onboarding Assistance
Your dedicated onboarding specialist will help ensure you have the correct setup for your call routing when you sign up with net2phone Canada, so you can start working efficiently immediately. Making changes is easy, but if you need support, dial 611, and we'll be happy to help.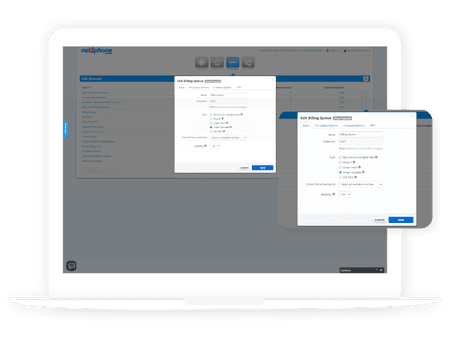 Create Ring Groups And Call Queues
Customize routing and speed up resolution times for your inbound call center by creating 'Ring Groups' that put your callers into queues based on name, extension number, type, number of callers, or available agents. You also have the option to send a call to an external phone number or voicemail.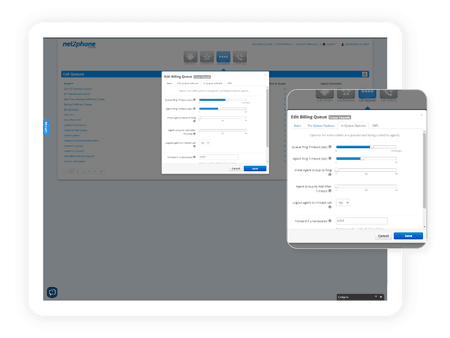 Types Of Call Routing
Using the right call routing strategy can help you better distribute your calls and, in turn, reduce hold time, eliminate abandoned calls and provide customers with a straightforward experience. net2phone Canada gives you several call queue options to best meet your needs.


Round-robin
Routes incoming calls to the agent who has been idle the longest.



Ring All
Directs calls to all agents at the same time.



Linear Hunt
Callers are routed to available agents in a predefined order.



Linear Cascade
Routes callers to groups of available agents in a predefined order.



Call Park
Places the caller on hold until an agent retrieves them.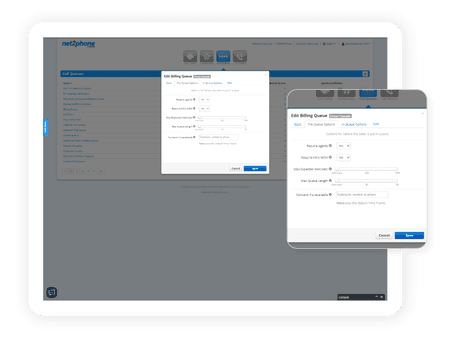 Call Queue Callback
With call-back options available on our call center plans, you no longer have to worry that your callers are waiting on hold or in a backed-up queue. Callers can request a callback if all agents are unavailable at the time of their call. This level of service can significantly reduce frustrations and improve call satisfaction.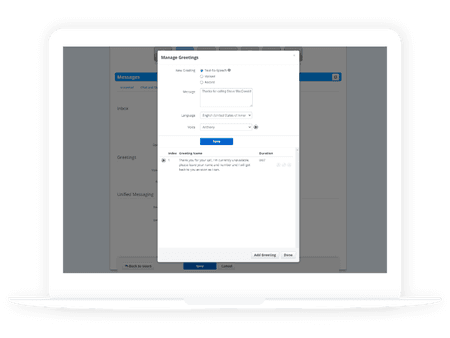 Bilingual Greetings
Serve your customers in the language of their choice. As many Canadian businesses operate in English and French, net2phone Canada allows you to choose English and/or French auto-attendants, which can help guide your customers to the right place.

Music On Hold
Keep callers on the line and reduce call abandon rates with on-hold music consistent with your brand. You can also pre-record a message to provide callers with pertinent information or even promote a special offer.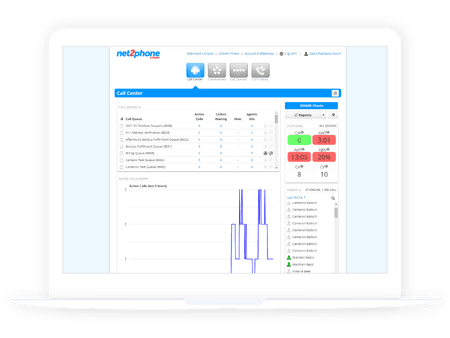 Call Center Reports and Analytics
Increase efficiency and call center performance with the help of net2phone Canada Insights Analytics. You can review data including, average call wait times, stats on specific agents, and average answer speed, in order to make informed decisions. Create performance dashboards, and download data to Google Sheets for reporting and analysis.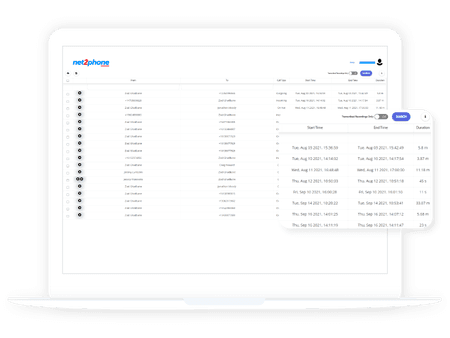 Call Recordings
By reviewing and analyzing call recordings, you can identify opportunities to improve customer service and efficiency. You can use customer service recordings to train new agents or resolve disputes efficiently.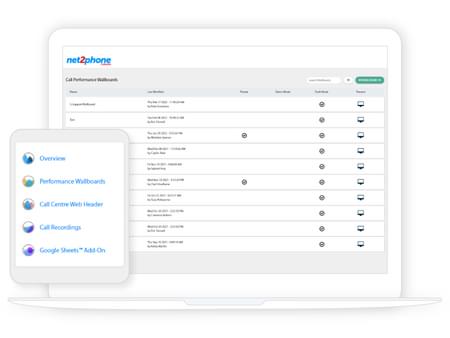 Call Centre Web Header
Improve relationships with customers calling in by being transparent about wait times and call volume. Your callers can choose the best time to reach a live agent or select an alternative method of contact.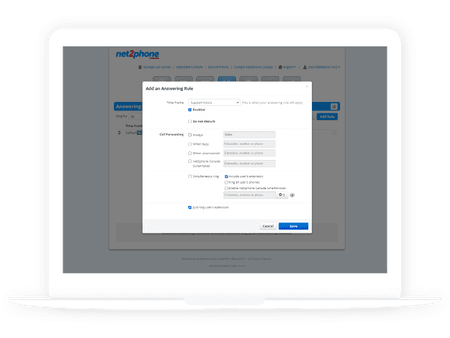 Net
2

phone Canada SureAnswer

Always be ready for the unexpected. If a power or internet outage occurs, re-direct your call to a mobile device or alternative number to maintain business operations and provide customer service.

Integrations
Integrate with your existing SaaS and CRM platforms, or customize with our open API. Sync call data and information between your systems to create a seamless call experience and workflow. Agents can pull up customer account information and add notes while on a call. These capabilities are essential to maximize sales and support team performance.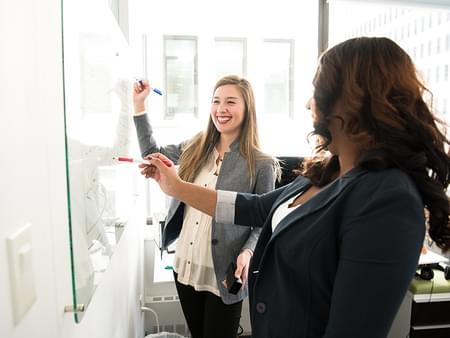 Call Routing: Essential for Happy Customers
Getting your callers, customers and prospects connected to the right staff member or agent quickly should be a priority for any organization. Call routing allows you to minimize hold times and improve first call resolution for your customers.
The better your customer experience is, the better your chances of gaining new clients, retaining existing ones, and positively impacting your bottom line. Call routing and VoIP features help facilitate quick and seamless call handling, making them essential for any organization with multiple departments, a call center or high call volumes.

Frequently Asked Questions