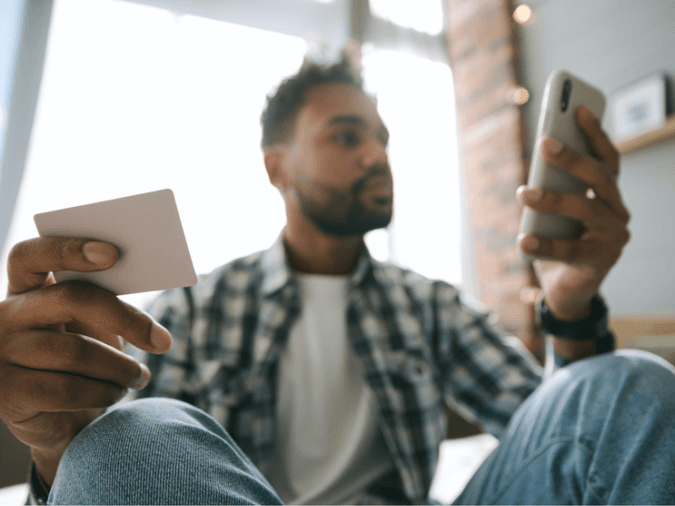 VoIP vs. Landline: A Cost Analysis Breakdown
Recently, we were asked about supplying Total Cost of Ownership (TCO) calculations over a 5 year period. The organization was considering both premise-based and Hosted PBX options, and were having difficulties creating a model which would allow them to compare the two in an apples-to-apples fashion. There are a number of semi-hidden costs when you go with a premise-based solution that need to be accounted for in a TCO model, and in response we created a comparison chart to help capture that information.
The Comparison
Here is our model based on 20 employees. As the number of employees go up, the monthly per-user cost for Hosted PBX goes down, so if you are looking at >50, >200 or >1000 employees it would make sense to contact us to make sure you get volume pricing information. Also, the cost of the premise-based PBX goes up substantially as you add users. Again, if you are looking for information on this we can provide ballpark pricing that we've received in our competitive analysis.
Without further ado, here is the model :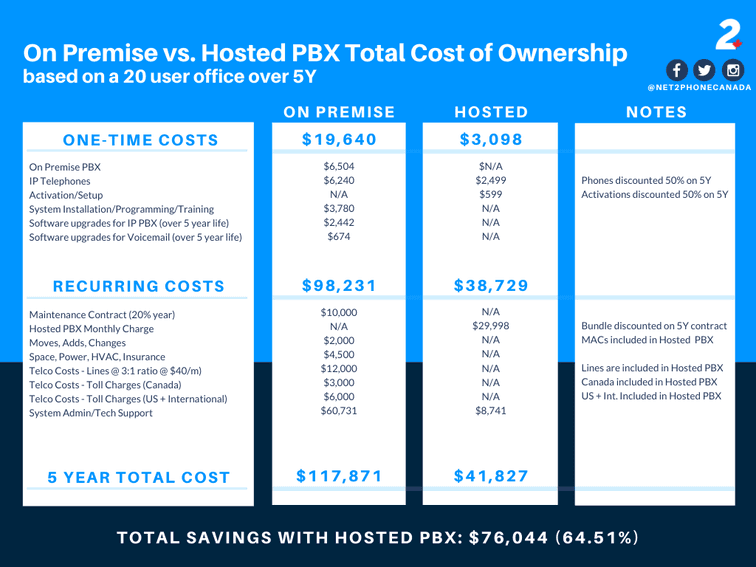 Key Take-Aways
Some of the key take-aways are the cost of software upgrades and maintenance for premise-based systems that are not often made available to you up-front. That's usually a post-sales follow-up surprise. Also, remember that Hosted PBX completely replaces the need for your telco (ie: Bell Canada, Telus, Rogers, etc…). The bill you currently have for lines from one of those companies will be completely replaced by your Cloud-based PBX provider (ie: net2phone Canada).
VoIP vs. Analog
Lastly, this model assumes a VoIP enabled Premise-based PBX. If it is an analog system, then the costs go even higher for moves/adds/changes and maintenance. If you are currently on Centrex from your telco, then the TCO is even more compelling and we need to talk ASAP.
Conclusion
The industry is changing very quickly. Everything IT and Telecom related is moving to the cloud. You wouldn't consider hosting your own website or CRM system on-premise, would you? The substantial one-time costs, hassles, ongoing maintenance, required upgrades, and security concerns of premise-based PBXs make for a very compelling case for Hosted PBX. Book a demo today to see how business VoIP communication can redefine the way your teams communicate with prospects and customers.