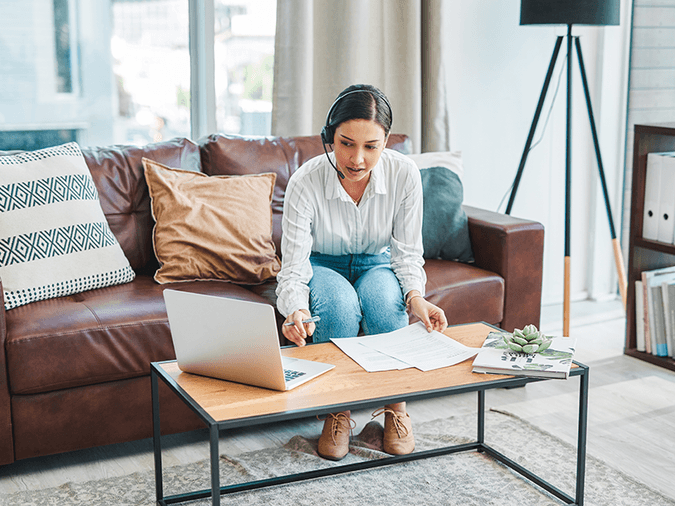 Adapting Your Corporate Culture to the Remote Workforce
Written by: Ziad Ghadbane
An organization's corporate culture symbolizes its unique personality and drives its mission, vision, values, and ethics. Organizations typically spend years developing an authentic corporate culture. It's what sets your company apart when it comes to attracting and retaining talent, and is critical to the success of your organization.
But what happens when an organization is disrupted? When employees who have never before worked from home are transformed into a remote workforce. While working from home has its benefits, when you remove the office environment, social interactions, and in-person perks, what is left of your corporate culture? Organizations can no longer hide behind ping pong tables and free snacks. It's important to take this time to reflect on your brand and adapt your corporate culture to the remote workforce.

Brand foundation
Interview a random sample of your employees and ask them what your company's mission, vision, pillars, and 'why' is? If your employees have difficulty answering these questions, or the answers differ significantly from one team member to the next, it may be time to redefine the core of your organization. Ultimately, people want to be confident in the future of the company they work for, and their performance will improve when they have a clear understanding of why they're doing what they're doing. When developing a brand foundation, include your existing team members in the process through interviews and surveys to get the most authentic representation of your organization. Integrate these pillars into the everyday fabric of your employee existence, and optimize your hiring process to attract candidates who share these beliefs.

Virtual Face-to-Face Engagement
Remote work can generate a sense of distance without face-to-face engagement. Stay engaged with your entire team by holding daily team meetings, virtually of course. At net2phone Canada, we host our daily Huddle meetings at 11:52 am so that all our departments can share updates, accomplishments, personal news and introduce new hires. Virtual meetings also alleviate some of the most common communication challenges (information delays, tone, follow-up questions, etc.), and help foster a culture of teamwork and collaboration.

Recognition
Let's face it, appreciation is a fundamental human need. Companies that have a formal recognition process in place experience 50% higher levels of productivity from their workforce. With everybody working from home, it can be challenging to identify high performers and share your appreciation with the masses. Prioritize reviewing recent projects and look for team members who went above and beyond. Don't just focus on who has the best stats or who exceeded their quota, but consider who came up with the most creative idea, or who received the best feedback from a client. Leverage public channels like Slack or your company intranet to publicly recognize your employees and celebrate achievements. Providing prizes or small incentives never hurts (bonus points if prizes support local businesses)!

Collect feedback regularly
Everybody is experiencing this challenging time differently. Some are working from home while trying to assist their children with online learning, others are working through mental health challenges, and some have experienced insurmountable loss. It's important for your employees to feel supported, not just professionally, but personally during this challenging time. Send regular surveys to gauge how your employees are feeling, and ask for feedback on how you can improve their work from home experience. Creating a culture of constructive feedback will help your organization evolve, and allow your employees to feel safe in speaking their minds.

Ask Management Anything
Ask Management Anything (AMA) is an internal communication tool that fosters a culture of transparency. In addition to providing organizational updates and preventing information delays, these conversations help close the gaps between the leadership team and your employees. Host a monthly AMA on a Friday afternoon and encourage your employees to ask anything (and we mean anything). Whether they have questions about company policies or want to know what your CMO's favourite sushi restaurant is, AMAs are a fun way to open the lines of communication and break away barriers.

Themed meetings
We're all tired of the virtual cocktail hour where 30 employees are sipping away at a craft brew while somebody inevitably asks "what's everyone's weekend plans?" (as if we have weekend plans). Rather, create meeting rooms based on areas of interest - let's talk about the NHL draft, recap last week's Bachelor news, or start a virtual book club. Learn about common hobbies amongst your team and create conversations based on interest. This will encourage more engagement, and bring together people who don't typically interact with one another during the workday.
All of these strategies in adapting your corporate culture to the remote workforce would not be complete without a reliable, easy-to-use, value-added business communication solution. That's where net2phone Canada steps in. Check out our solutions for your remote workforce!
About the Author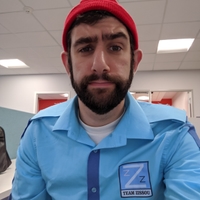 Ziad Ghadbane | Director of Marketing
Ziad is an avid fan of Premier League soccer, admirer of alpacas, building computers and learning about next-gen tech. Within this Manchester United faithful, lies a curious marketing leader, researching the next biggest B2B communication pain-point. Marketing the value that VoIP possesses within the business world is his most lethal weapon.