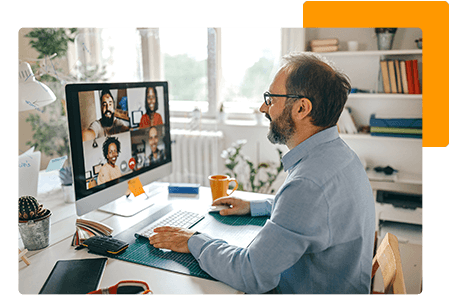 Business VoIP phone systems for the remote workforce
Communication is the driving force behind high-performing remote teams. Leverage leading cloud-based voice, video, chat, and analytics tools to boost teamwork and collaboration, all accessible from the comfort of your own home.
Trusted by Canada's Remote workers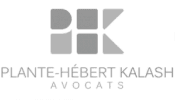 All the communication tools you need, accessible from any location
Bridging the gap between the traditional office environment and the growing remote workforce, net2Phone Canada's business VoIP and uCaaS toolbox equips your team for the transition. Collaborate face-to-face with up to 100 internal or external users through our video conferencing solution Huddle, or use the included desk phone, conference calling platform, softphone and instant messaging features for quick interactions. Monitor team usage and review important communication KPIs from afar through the online client portal. Whether you're in the office, working from home, or on-the-go, you can take your business phone solution with you.
Virtual face-to-face communication
Huddle is a feature-rich, high-definition video conferencing platform that enriches the connection between team members and clients and creates an environment to foster communication, leading to a more energized team and more productive workdays.
Communicate from anywhere, at anytime
Your net2Phone Canada solution can move anywhere that suits you best. The SONAR softphone, or SONAR mobile app gives you access to your business phone solution wherever you have a connection to the internet. These tools give you the ability to make and take calls as you normally would and give you access to all of your user features like answering and time of day rules, and organizational features like call queues and auto-attendants.
Easy onboarding
Every client gets to take advantage of our dedicated onboarding specialists to configure their system preferences and call flows. Hardware devices such as desk phones or headsets are shipped to every employee's location, with installation being as simple as plugging the devices in, no matter wherever you are.
Pricing customized for your business
Request a demo or get a personalized quote