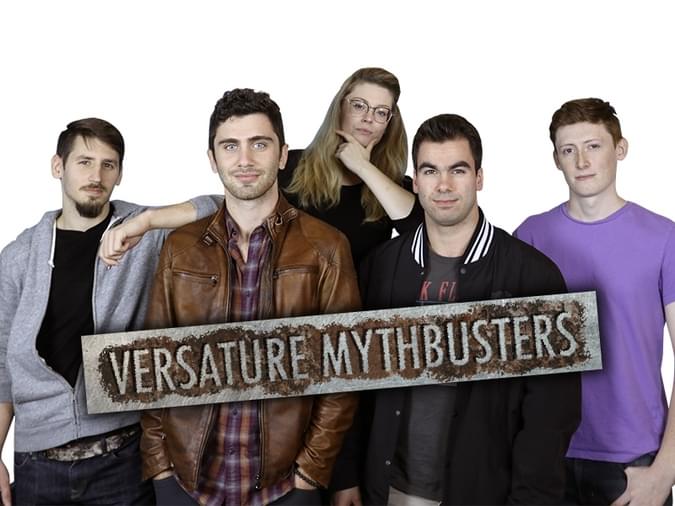 MythBusters Volume
1

: Can I Run My Business Off My Cell Phone?

Volume 1 of Versature's MythBusters series focuses on the question: can I run my business off my cell phone? Will this myth be confirmed or debunked?
Welcome to Volume 1 of net2phone Canada's MythBusters series, where we debunk the biggest myths surrounding unified business communications in today's technology-driven world. In this article, we're tackling a topic that many entrepreneurs often question: can I run my business off my cell phone?
Can I run my business off my cell phone?
The short answer is simple: yes. Cell phones provide the flexibility of taking your communications with you wherever you go, the set up is easy, the costs are low, and you have access to thousands of apps at the touch of a screen. While all of these features are beneficial to a business owner, the objective of every business is to achieve sustainable growth. So the real question should be, can I scale a business off my cell phone? We looked to our Product Experts to find out...
With business growth comes the inevitability of having to hire additional employees. Although that new employee likely has a cell phone of their own (and if they don't, what century did they come from?), promoting two phone numbers to your customers will diminish the consistency of your business's brand. Similarly, when you have a client that calls in to one number with the hopes of reaching a different employee, a cell phone doesn't have the functionality of redirecting phone calls. Ultimately, providing clients with a cell phone number as a vehicle of contacting your business will serve as a very disjointed solution.
Offer a better experience
Where a cell phone is very one dimensional, VoIP services can offer a multitude of solutions that will offer a more professional calling experience for your clients. Intuitive features like an auto-attendant, simultaneous ring or phone directory are simple but effective ways to engage your customers and ensure that their interaction with your business is successful and efficient. These features also serve as a tool to improve the operational performance of your team. It's dIfficult for business owners to gauge best practices when all team members are using separate systems. With a unified system, managers have access to reporting features, and employees can benefit from call recording and voicemail to email transcriptions, all of which can provide insight into team productivity and the call analytics can help you pinpoint efficiencies.
This isn't to say that using a mobile phone will be damaging to your business. In fact, using a cell phone as a secondary means is an effective way to allow your customers to reach you while you're away from your desk. With a VoIP solution, business owners can transfer all of the incoming calls from their desk phone to their mobile phone, which provides the exact same interactive experience for a customer and the communication won't suffer from dropped calls or interferences that are common problems with mobile devices.
Final Verdict
With all of this to say, the net2phone Canada MythBusters team has reached a final verdict: running your business off of a cell phone will ultimately limit the growth of your business. Stay tuned for volume 2.