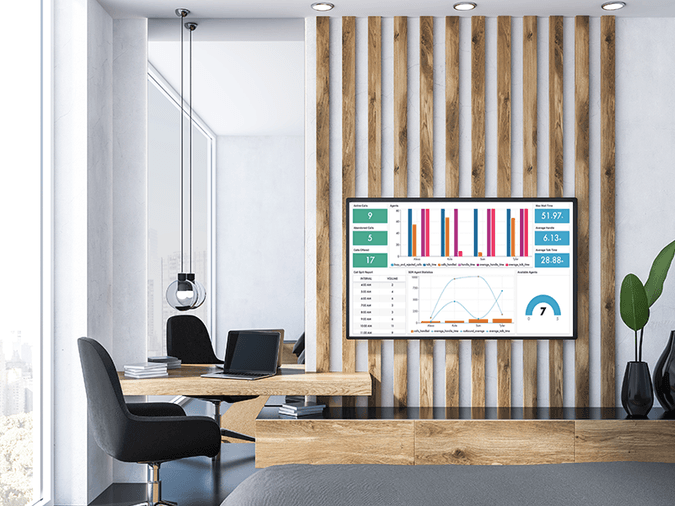 Achieving Customer Success with Call Centre Analytics
Even the most common business tools such as email and VoIP telephony can help companies leverage data to deliver a connected customer experience.
In an era defined by digital transformation and data-driven decision making, information gathering, and real-time analytics have emerged as key drivers of success in business. With emerging technologies and SaaS-based tools, the pool of data from which meaningful and actionable insights can be drawn is being constantly added to. But even the most common business tools such as email and VoIP telephony can help companies leverage data to deliver a connected customer experience.
Now more than ever, providing a successful customer experience is of paramount importance. One negative search engine review or Facebook status about your quality of customer care can be detrimental to your ability to source prospective customers.
Your contact centre or sales team is often the first point of contact that customers will have with a live representative of your company. Help lines and technical support also expose the human face of your organization to public view. In all of these interactions, it's important to know what kind of experience your clients are having, whether they're satisfied, and what kind of value they take away from contact with your team. Real-time analytics can provide many of these answers, and assist in making improvements.
Monitor Real-Time System Performance To Reduce Waiting
Callers don't want to be treated like another customer support ticket waiting to be closed. Most customer success experts agree that callers now expect personalized service and consistent answers when speaking with various representatives. From a client perspective, few things are more frustrating than having to wait on hold indefinitely and having to repeat yourself when transferred to a new department.
This is where performance monitoring comes into play. Supervisors can oversee their system usage to identify periods when call volumes are at their highest, and allocate agents appropriately to minimize wait times. Historical reports enable administrators to determine the times of day or year where patterns suggest it would be wise to add extra staff.
Assess Agent Performance To Improve Response
Functionalities such as Listen, Whisper, and Barge (where supervisors can advise agents during a call, unheard by the caller) are features that enable management to get a clearer picture of how agents are doing on the phones – and steer a path to better performance, if necessary. The objective should be a higher quality of response to consumer queries or contact, quicker turnaround times, and an overall improvement in the customer experience.
Call recordings are another key feature in assessing agent performance, as they represent real interactions between your clients and agents. Not only are these valuable tools to gather training and orientation materials for new team members, but they are also critical for dispute resolution.
Integrating Call Data with CRM Platforms
Every business phone system should provide value beyond core and advanced business features. Data collected from call activity is extremely valuable when shared with other business systems, turning call activity into actionable insights. Capturing call activity in your CRM platform allows your agents to get a clear snapshot of the client's communication history with the organization, and can quickly review notes and information pertinent to that specific client. In some cases, organizations may wish to build their own integrations into proprietary systems or off-the-shelf solutions. To ensure this capability is available, the service provider must have a supported open API for clients to extend and add value to their business phone solution.
net2phone Canada Insights is the hub of your business call analytics that organizes complex data and metrics to improve decision-making, team performance, and operational efficiency.