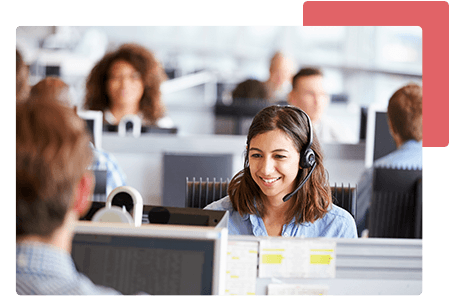 Business VoIP phone systems for call centres
Seamlessly manage your call volume, track important metrics, and equip your team for on the go communication, all accessible through net2phone Canada's cloud-based platform.
Improving efficiencies with every call
Take your call centre performance to new heights with net2phone Canada unified communications, offering innovative solutions for your call centre when they need them most. Relay vital information within the organization through emailed reports, allowing for cross-departmental efficiency analysis and pinpointing areas of opportunity. Set up your call centre agents with chat and email for fast and easy internal communication while simultaneously handling incoming customer calls. Explore various ring groups and call routing options to manage call volumes in the way that suits your business best.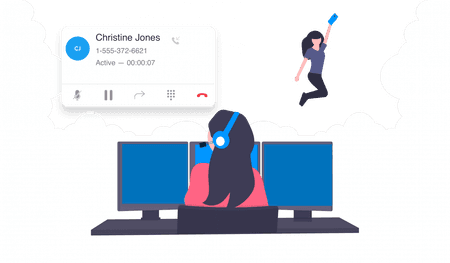 Create an organized caller environment
Reliable connectivity is just the beginning. With advanced call control features and call routing capabilities, you can create a custom solution to suit the unique intricacies of your call centre.
An all-in-one communications and support platform
Integrate your cloud-based communications service with your customer support software to achieve quicker engagement, automatic information capturing, caller interaction tracking and increased productivity.
Pricing customized for your business
Request a demo or get a personalized quote