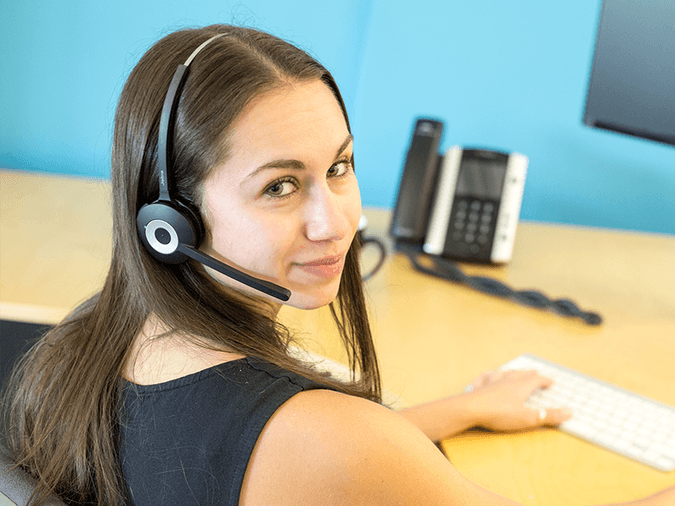 Essential Metrics for Every Call Centre
Every busy call centre has its challenges whether the team is qualifying prospects, taking orders, providing customer service, or delivering technical support. Call centre monitoring and management requires key, real-time and historical data to maintain a smooth running call centre machine while creating the best customer experience. So how do we pull that all together for call centers that support different business functions? We are glad you asked!
Numbers You Need to Know
Success of a call center organization depends on 3 things:
Delivering the best customer experience
Responding and resolving cases in a reasonable amount of time.
Having qualified people empowered to serve your customers/prospects
To make sure a call centre delivers on those three pillars, there are some key metrics that need to be measured and monitored.
Standard Stuff
Whether you have a single queue or multiple queues for sales, escalations, customer service, technical support or customer success, there are some standard metrics that you need to monitor in real-time and historically including:
Inbound calls by queue
Wait Time
Agent Availability
Calls Received, Answered & Unanswered/Abandoned
Average Call Time
Queue Login & Logout
Calls Answered / Made by Agent
Transferred Calls
In addition you need this functionality:
Date and Time Filtering
Filter by Phone number or extension
Real-Time, On demand Call Data Access
Historical Views of Trends Over Time
Call & Caller History
Geo coding of incoming and outgoing calls
Mash it up!
Call data alone is valuable, but call data, when mashed up with data from other operational systems like Google Analytics, CRM, Help Desk Ticket System, etc…, is an invaluable business tool that can give you unprecedented insight into your business.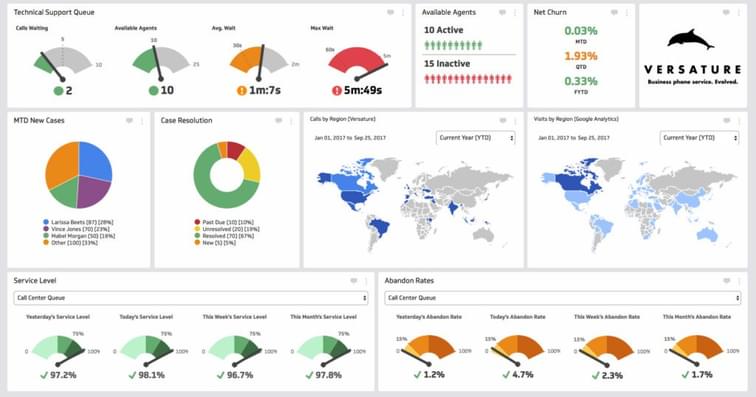 Spot the Trends!
Does your call center experience busy times of the year or quiet times? Of course, they do! These peaks and valleys could be based on the calendar year start and end, typical vacation and holiday periods or maybe you may see a spike in activity as a result of a business trigger such as a PR announcement, new product or promotion. In any case, these trends are essential to identify but most importantly, prepare for so they don't come as a surprise and service don't suffer.
Numbers as Team Builders!
It's not enough to have measures of success and goals and it is not enough to hit those numbers.
Get everyone on the same page. Dashboards of the metrics that need to be hit by a team or individuals don't need to be kept hidden on a supervisors or managers screen. Create an environment where the entire team knows where they stand with the transparent sharing of data team and even company-wide. It's what we do here at net2phone Canada, and it's great to see everyone with a vested interest in seeing us hit our goals as individuals, team and as a company.
Increase team engagement. When you hit a team goal – celebrate! When someone demonstrates exemplary performance – recognize and reward them. Make it a competition and gamify the experience with dashboards highlighting high performers, recognition company-wide and rewards for over achievers.
PRO TIP: Get everyone on the same page. Customer Success is Everyone's job. At net2phone Canada, we don't let calls go unanswered or let anyone stay in the queue for more than 2 minutes. It's not a goal; it's just the way we do business every single day. Empower other teams to answer the phone, even if it isn't their job, to take a message and get that message into the right hands for a swift response.



Call Center Data Teaches You More About Your Business
We all have data that can be easily captured by the call center that shows us trends based on times of the year, geo locations, customer demographics, buying cycles, product purchases, etc. that can teach us more about our business. Call center stats aren't just for call centers and can benefit the entire organization including product development, marketing, customer success, and most certainly your executive team. Be sure to share any trends that you uncover about people contacting your company beyond your call center team. It may provide insight that other organizations can leverage to do business…well…better, attract the best customers and deliver the types of products and services your ideal customers wants and needs.
Get Started!
Check out reporting available via net2phone Canada SONAR and integrations with Klipfolio & Google Sheets to gain valuable business insights from the data being generated from your call center every day!