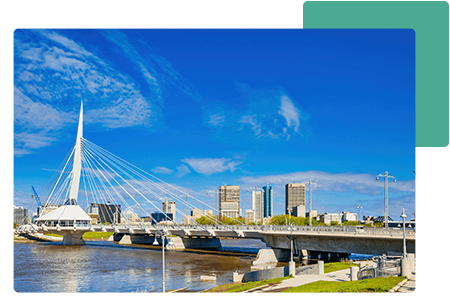 Business VoIP Phone System for Manitoba
Manitoba's fastest-growing organizations rely on net2phone Canada for their business VoIP phone service. From small businesses to enterprises, net2phone Canada has been serving Manitoba's growing network of businesses since 2003.
Trusted by Canadian Businesses





Supporting businesses across Manitoba
With its powerful economy, abundance of resources, and growing population of locals and students, Manitoba serves as one of the most dynamic provinces in Canada. From major agricultural organizations to small businesses, Manitoba is home to a vast array of companies all with specific needs and use cases. At net2phone Canada, we work with your organization to configure a business phone solution unique to your business needs. With a variety of innovative features, integrations with SaaS platforms, and a dedicated success team, net2phone Canada will transform your business communications and enable you to provide unparalleled customer service.

All-in-one communications solution
Our business VoIP solution is powerful, yet easy to use. From quality calling and SMS messaging to video conferencing and beyond, we deliver everything you need in a business communications solution all in one inclusive platform.
Supported by Canadian-based technical experts
Our Canadian-based technical phone team is available to answer questions and troubleshoot challenges. Experience fast, efficient and unparalleled support through the phone, chat or email.
Pricing customized for your business
Request a demo or get a personalized quote