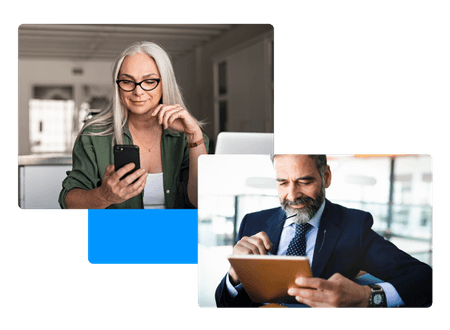 SONAR
SMS
SONAR SMS messaging allows users to send and receive SMS messages from within the SONAR portal and mobile application. SMS messages can be received by individual users, or can be routed and serviced through a call queue to various staff members.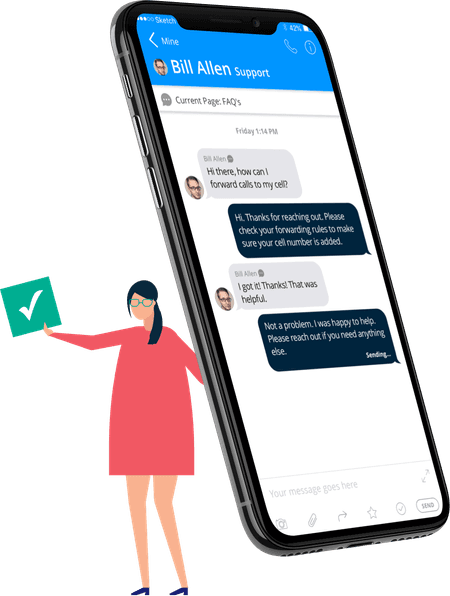 Send and receive messages
SONAR portal and mobile application users can send and receive SMS messages to external numbers. Easily start new conversations or continue existing conversations with SMS conversation history.
SMS

through a queue

Queue SMS support allows your clients and prospects to reach out to you by SMS for sales and support inquiries, further allowing them to connect with your business in the way they're most comfortable with.

Feature value
One number
Whether you're calling or SMS messaging, you can be reachable through one phone number.
Connect differently
Catering your outreach to your clients' communication preferences can increase close rates and customer retention.

Support SMS queues
SMS is a convenient method for on-the-go customers to receive technical support quickly and easily
SMS sales queues
Does your prospect have a simple question? an SMS sales queue can help your sales representatives answer your prospects' questions quickly.

Informal conversations
SMS serves as an information method of communication, allowing for front-line representatives to build better relationships.

Use Cases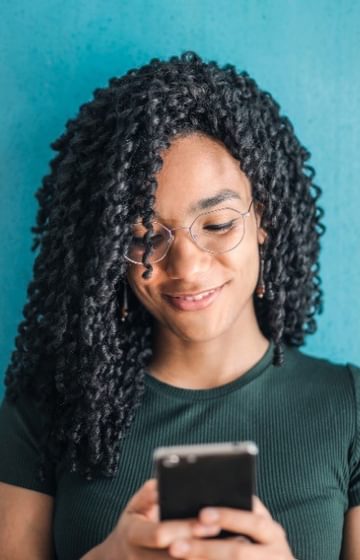 Customer interactions can no longer be simply transactional. Today's consumers expect a lot from the brands they invest in. To make a true impact, organizations must be an active participant in their client's daily lives and increased digitization has opened up new possibilities for consumer interaction. From emailing and blogging, to video chatting and and SMS, businesses now communicate with their customers through various channels to personalize and optimize every step of the client's journey.
Pricing customized for your business
Request a demo or get a personalized quote
Not ready to check us out yet?
Get more info on how net2phone Canada can impact your business and see examples of how our solution fits into your industry, or use case.