net
2

phone Canada for Vaughan

Communication solutions for the business-filled region of Vaughan. We pride ourselves on serving Vaughan businesses with industry leading cloud based VoIP. Available for organizations of all sizes, regions, industries and needs, net2phone Canada is Vaughan's choice for a reliable, dedicated B2B communications provider. Start fostering better prospect and customer relationships through the power of cloud communication within your growing teams.
Trusted by Canadian Businesses





Serving Vaughan-based businesses since 2003
Dating back decades, the heart and soul of net2phone Canada's mission remains servicing all of Canada's cities, overflowing with large and small businesses in all types of industries. We take pride in developing one of today's most requested communication solutions; a hosted PBX. Powered by a team of Vaughan-based VoIP technical experts, sales managers and customer success leaders, our dual-registered phones and user-friendly administrative portal are the tools that can turn your prospects into satisfied customers. Change the way your team communicates both internally and externally with our suite of VoIP features included in all plans. Integrate with common programs, create a time machine for reaching out to lost callers, gather training materials for sales opportunities and tactically develop your virtual reception and auto-attendants options.
Onboarding with a Purpose
New clients are assigned a dedicated net2phone Canada Onboarding Specialist who guides you through all the necessary steps before you embark on your new journey with our business VoIP service. From feature setup and training to desk phone configuration and shipping, we take careful steps to prepare both your team and your technology so you can deploy with confidence. Once your onboarding process is complete, you and your team receive ongoing support from our client services team, including VIP access to our training webinars.
A Phone Solution Customized to Your Business
We take the time to learn about your unique business needs, and design a solution that will have a strategic impact on your organization. Choose from a comprehensive list of innovative features, integrations, devices, and analytics tools with guidance from our experts. No matter where you are in your journey, we partner with you to find the right approach to service configuration, onboarding and implementation.
Trusting Our Service
The net2phone Canada TRUST initiative provides on-demand real-time public insight into current and historical system status. One of our core strengths and keys to maintaining strong trusted customer relationships is being open and transparent about uptime, downtime, and any issues affecting our user base. Our proactive notifications and real-time updates on trust.net2phone.ca are always up to date, providing the latest information on our service levels.
Training Your Teams with a VoIP Academy
net2phone Canada provides you and your team with all the resources you need to be successful. The net2phone Canada Academy is our online knowledge portal that hosts articles and instructional videos, curated by our technical experts, to serve as a roadmap to mastering your devices and administrative portal. Built on the premise that you can take your communications solution into your own hands, we take everything into consideration including user modifications, time frame adjustments, auto-attendant settings, call routing strategies and more. Need more assistance? Our Canadian-based technical support team is a 3-digit dial away!
Our Features
We deliver a continuously evolving suite of features, integrations, and hardware, unifying your business communications in one easy-to-use platform.
Auto Attendant
Allow your callers to easily direct themselves to the department they want to reach through a pre-recorded voice menu.
Answering Rules
Route calls between your different net2phone Canada devices or to an external number to stay connected no matter what time of day.

Browser-Based Calling
Call, chat and collaborate through net2phone Canada's online client portal.
Call Queues
Choose from a selection of call queue strategies to direct your inbound call traffic to specific groups of people or departments within your organization.
Call Recordings
Create and store audio files of calls that are made to a specific extension. Easily searchable, allowing you to go back to a specific instance and hear what was said or agreed upon.
Mobile App
Take your business phone extension with you, with the same features you have on your desk phone, on-the-go.
Testimonials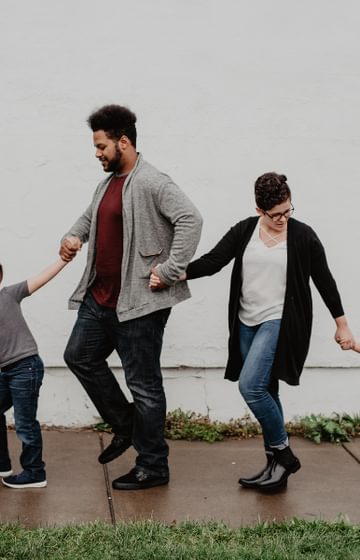 Replacing our worn out, on-premise PBX phone system with a hosted communications solution has rectified many of the connectivity challenges we were facing. As we were already in the process of updating our Internet, net2phone Canada was the obvious choice with all of its value-added features. Our clinicians can easily access their voicemails, and we have confidence in net2phone Canada's quick support chat function to provide assistance when we need it.

-

Bryan Van Der Horn,

CommuniCare Therapy, Financial Administrator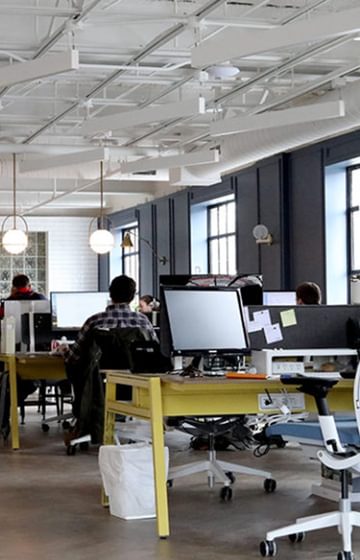 When searching for a new VoIP system, it seemed as though every provider was giving the same pitch. net2phone Canada was the first to actually show us the value of its service and work with us to create a unique solution that would best fit the needs of our business.

-

Brian Dunk

Dunk & Associates, Director of Technology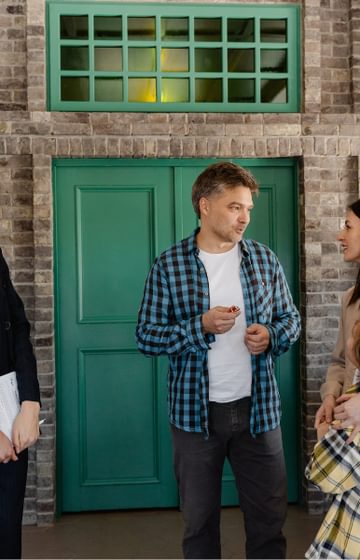 When your company serves worldwide clients on a daily basis, you need a reliable phone system. net2phone Canada business VoIP had a far superior solution to our previous provider, including everything we needed to update our entire telecommunications infrastructure through our external IT provider. They enabled our managers to conduct proper conversations with our tenants and property owners, and we've always received great support; whether it's dealing with an office challenge, modifying user settings or updating administrative greetings.

-

Jamie Palmer

Power Properties, President
Pricing customized for your business
Request a demo or get a personalized quote