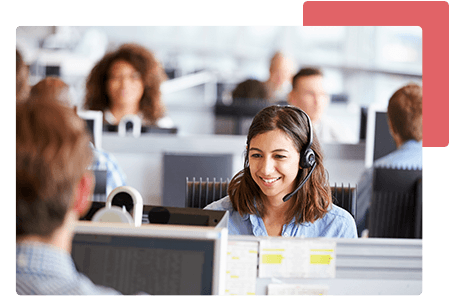 Social Caller
ID
Social Caller ID from net2phone Canada provides detailed information about your caller, enabling users to be more prepared for conversations rather than relying on traditional Caller ID on a small phone screen.
Information you need on-demand
Gain additional insight on incoming and outgoing callers
Branding: A photo or logo associated with that caller displays for immediate brand recognition.
Social Links: Clickable social links appear to connect with the caller's Twitter, Facebook, and LinkedIn accounts.
Social Activity: Read the latest communications from the caller on Twitter
Location Awareness: View the caller's location from Google maps.
Feature value
Info at a glance
Social Caller ID opens in a new popup, giving information like location, a quick overview, and the caller's latest Tweets right from the browser. There's no secondary window.
Gain deeper business insight
Call data connected to other sources including CRMs, web analytics, and ticket systems, gives you deep insights into your organization and allows you to make smarter business decisions.
Pricing customized for your business
Request a demo or get a personalized quote