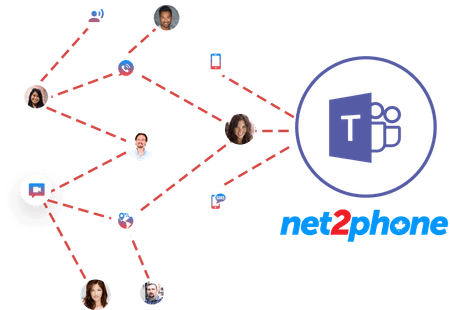 Transform Microsoft Teams into a full phone system with
SONAR

.

Make the most of your Microsoft 365 investment with seamless SONAR-powered calls, meetings, and video conferences, fully supported by net2phone Canada.
How it works
Access Microsoft Teams
Log-in to your Microsoft Teams mobile, desktop or web applications and click the 'Calls' tab on the menu to access your contacts, history, voicemail, speed dial, or dial pad.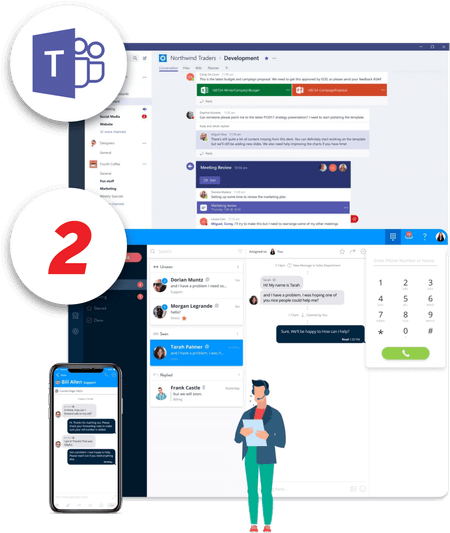 Place your calls
Easily place calls right through the Microsoft Teams interface. Both internal and external calls can be made, and all the traffic routes through net2phone Canada's reliable infrastructure. Incoming calls can be routed through our advanced capabilities for features like auto attendants, call queues, and answering rules.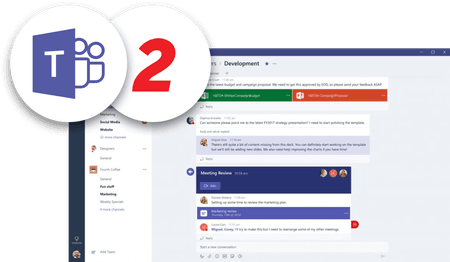 Access to advanced features
All calls placed through your Microsoft Teams application on the net2phone Canada platform will be captured, as a result, this means you can use advanced features such as call recordings, Call Analytics, and send transcribed voicemails to email.
Feature value
Inclusive features
net2phone Canada's focus on business phone service allows us to go above and beyond the basics offered with Microsoft 365 Business Voice.
Disaster recovery strategy
Should the Microsoft Teams applications experience a feature disruption or software failure, you will still receive calls via your desk phone and net2phone Canada's web-based SONAR phone.
Accessible support team
net2phone Canada's bilingual, Canadian-based technical support team; with an average answer speed of under 60 seconds, can be accessed by calling 611 through the dial pad on your Microsoft Teams platform.
Trust
net2phone Canada prides itself on full transparency by publicly displaying real-time and historical system status updates as well as distributing live notifications in the event of a system or feature disruption through the net2phone Canada TRUST initiative.
Onboarding specialists
Every client is partnered with a dedicated Onboarding Specialist, who works with you and your team to develop a phone solution that serves the unique needs of your organization.
Customer success
From a strategic and personalized provisioning process to regular account optimization audits, net2phone Canada will work hand-in-hand with your business to ensure it continues to get the most value out of its phone solution.
Pricing customized for your business
Request a demo or get a personalized quote
Use Cases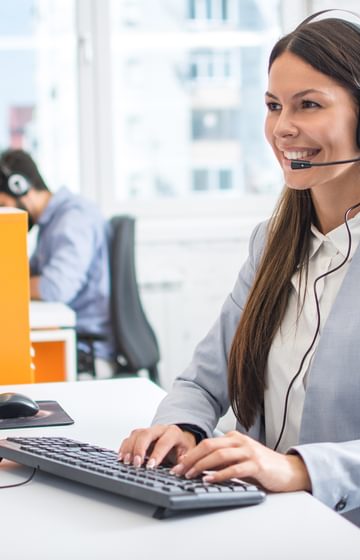 Organizations that use Microsoft Teams are often highly collaborative and very dynamic. Connecting a reliable phone provider to your Microsoft Teams application gives you the ability to make and take calls easily from within one interface, you're not having to bounce around between applications meaning you can stay focused on the work that's needed and collaborate as you please.

Ready to get this integration set up on your net2phone Canada account?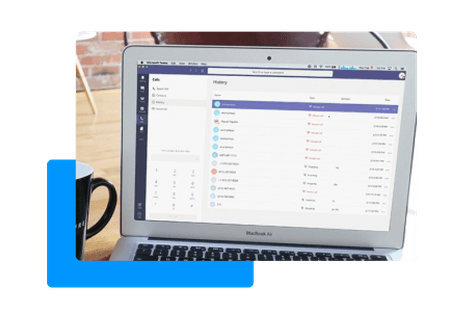 Visit net
2

phone Canada Academy

To get your net2phone Canada Microsoft Teams integration connected, visit the net2phone Canada Academy to see the documentation.