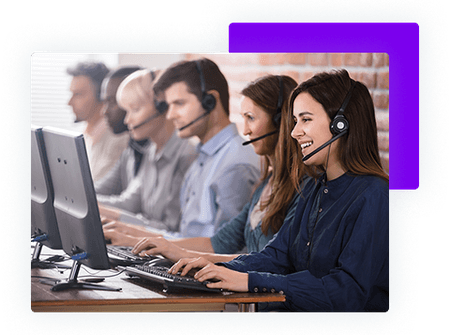 Headsets
net2phone Canada offers a wide range of headset models to suit your needs. Whether at home, or hands-free at the office, a headset offers you the flexibility and freedom to work the way you need to.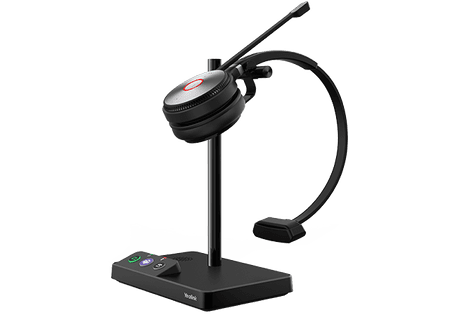 Yealink WH

62
Available in Mono or Duo Headphone Configuration

DECT or USB 2.0 Connection
Super Wideband Technology and Acoustic Shield Technology
Wireless range of 160 meters (525 feet)
Battery life (Mono): 13 hours talk, 90 hours standby
Battery life (Duo): 14 hours talk, 125 hours standby
Answer/end, Microphone on/mute, Volume from headset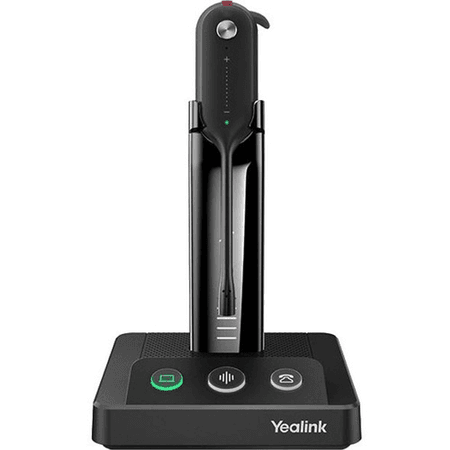 Yealink WH

63
Available with eartip, earhook, and headband configurations. Neckband available (sold separately)

DECT or USB 2.0 Connection

Super Wideband Technology

Acoustic Shield Technology

Wireless range of 120 meters (394 feet)

Battery life: 8 hours talk, 54 hours standby

Answer/end, Microphone on/mute, Volume from headset
Poly BlackWire
5220
Connect by either 3.5mm and by either USB-A or USB-C
Noise-canceling mic with flexible boom
Filters out background sound
SoundGuard® DIGITAL protects against sound levels above 118dBA
Anti-startle detects and eliminates any large sudden increase in signal level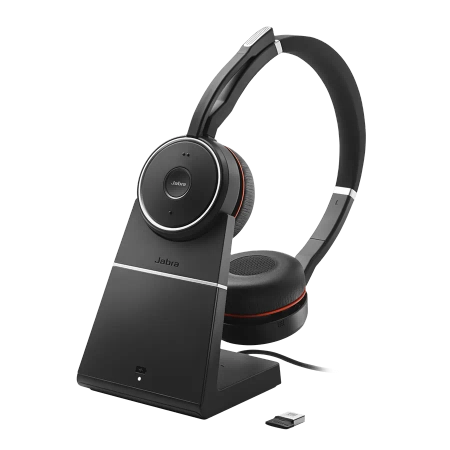 Jabra Engage
75
150m range from the base.
Can connect to up to 5 different devices
13 hours of talk time
PeakStop™ eliminates sudden sound spikes
IntelliTone™ 2.0 maintains average sound levels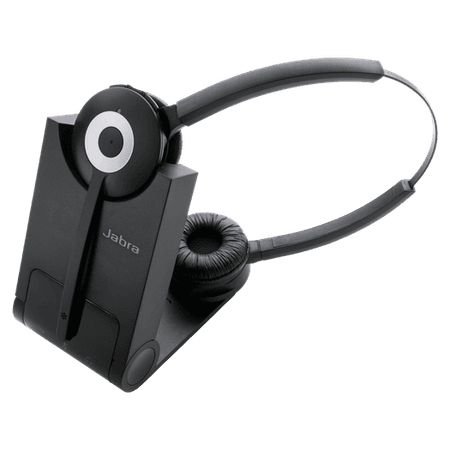 Jabra Pro
920

with

EHS

adapter
100m range from the base
Reduce call handling time
HD Voice
Digital Signal Processing removes unwanted background noise
SafeTone technology
Remote call control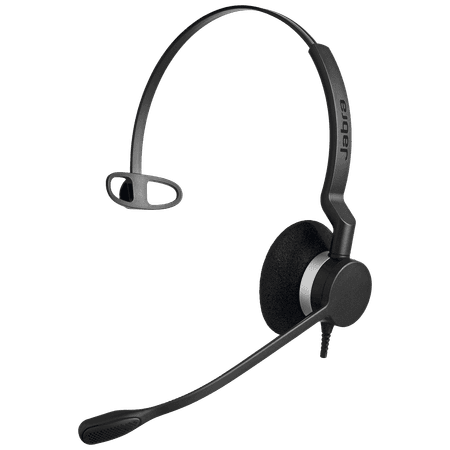 Jabra Biz
2300
Wired connection (RJ9) with reinforced cable
360 degree boom arm
Mono 49 grams, duo 68 grams
HD Voice Technology
PeakStop™ technology removes sudden loud sounds or tones
Feature overview
Headsets for every budget
We have a wide range of headsets to offer with varying features. Let us help you find the one that's perfect for your use case.
Wireless, and wired options
Go hands-free, or go desk-free, it's up to you. Don't worry about charging the battery with wired options, or roam the office with ease with wireless connectivity.
Active noise cancelling
Poly phones are dual registered, connecting to two data centres at once, and are able to route voice traffic to a backup data centre should the primary data centre go offline.
Use Cases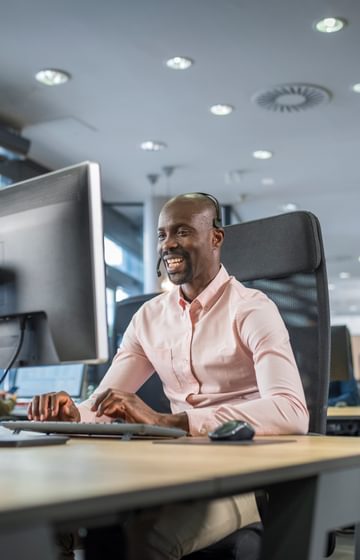 Headsets are perfect if you're a busy call centre trying to increase the productivity of your employees. Contact centre employees are free to get up out of their chairs and ask managers for assistance and reduce the number of transfers to escalations.


If you don't work in a call centre you may just want to allow your employees to go hands-free, perfect for taking notes on calls and multitasking.

See why Canadian businesses choose net2phone Canada
Request a demo or get a personalized quote.