net
2

phone Canada for London

Communication solutions for the business-filled region of London. We pride ourselves on serving London businesses with industry leading cloud based VoIP. Available for organizations of all sizes, regions, industries and needs, net2phone Canada is London's choice for a reliable, dedicated B2B communications provider. Start fostering better prospect and customer relationships through the power of cloud communication within your growing teams.
Trusted by Canadian Businesses




Serving London-based businesses since 2003
Dating back decades, the heart and soul of net2phone Canada's mission remains servicing all of Canada's cities, overflowing with large and small businesses in all types of industries. We take pride in developing one of today's most requested communication solutions; a hosted PBX. Powered by a team of London-based VoIP technical experts, sales managers and customer success leaders, our dual-registered phones and user-friendly administrative portal are the tools that can turn your prospects into satisfied customers. Change the way your team communicates both internally and externally with our suite of VoIP features included in all plans. Integrate with common programs, create a time machine for reaching out to lost callers, gather training materials for sales opportunities and tactically develop your virtual reception and auto-attendants options.
Scaling Your Business Without Worries
We know a thing or two about scalability. Ever since our recent rebrand to net2phone Canada (formerly Versature), we've experienced first hand what it is like to expand your team's communication channels. Our solution provides you with the extensions and phones needed for scalability at any moment in your business's journey, with the intention of enabling your growing teams to manage both your in-office or remote workforces with ease and ample hardware.
Your Business is Our Business
Our dedicated customer success teams diligently work on delivering the most sophisticated hosted PBX features and VoIP products to propel your business forward, while working with you to continually optimize your solution. Simplifying the way your business communicates internally & externally starts with us. Our trained net2phone Canada customer success specialists treat your business like our very own, operating as your communication advisors while your team focuses on managing your business.
Onboarding with a Purpose
New clients are assigned a dedicated net2phone Canada Onboarding Specialist who guides you through all the necessary steps before you embark on your new journey with our business VoIP service. From feature setup and training to desk phone configuration and shipping, we take careful steps to prepare both your team and your technology so you can deploy with confidence. Once your onboarding process is complete, you and your team receive ongoing support from our client services team, including VIP access to our training webinars.
Minimizing Downtime with net
2

phone Canada Support

Nobody understands the importance of staying connected more than net2phone Canada. We are committed to keeping your business online no matter the circumstances or external factors. net2phone Canada's business phone service is hosted in multiple Canadian data centres to provide geo-redundancy, call failover, and high availability. Each facility is virtually and physically secure, protected by connections to multiple power grids, backup power generators, redundant internet connections, environmental controls and security personnel. Our bilingual support line and online chat tool remain available to guide you through your challenges.
Our Features
We deliver a continuously evolving suite of features, integrations, and hardware, unifying your business communications in one easy-to-use platform.
Auto Attendant
Allow your callers to easily direct themselves to the department they want to reach through a pre-recorded voice menu.
Answering Rules
Route calls between your different net2phone Canada devices or to an external number to stay connected no matter what time of day.

Browser-Based Calling
Call, chat and collaborate through net2phone Canada's online client portal.
Call Queues
Choose from a selection of call queue strategies to direct your inbound call traffic to specific groups of people or departments within your organization.

Call Recordings
Create and store audio files of calls that are made to a specific extension. Easily searchable, allowing you to go back to a specific instance and hear what was said or agreed upon.
Mobile App
Take your business phone extension with you, with the same features you have on your desk phone, on-the-go.
Testimonials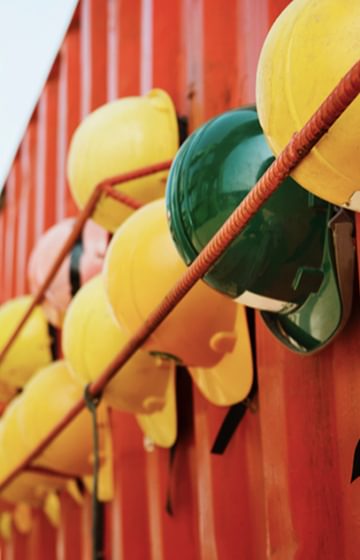 What I enjoy most about working with net2phone Canada is how intuitive and effortless their solution is to deploy! The ability to simply dial 3 digits, be immediately connected with a live net2phone Canada agent within Canada, and quickly receive our new phones has allowed EMC to scale with great ease.

-

Adam McQuiggin

EMC Power Canada Limited, IT Specialist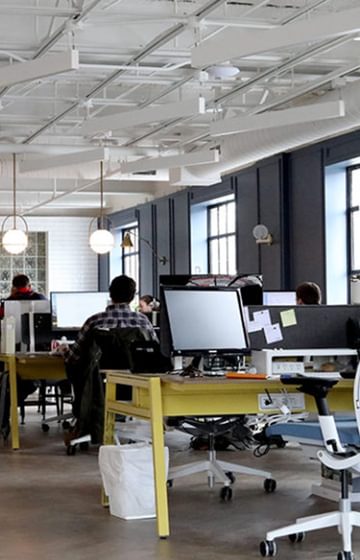 When searching for a new VoIP system, it seemed as though every provider was giving the same pitch. net2phone Canada was the first to actually show us the value of its service and work with us to create a unique solution that would best fit the needs of our business.

-

Brian Dunk

Dunk & Associates, Director of Technology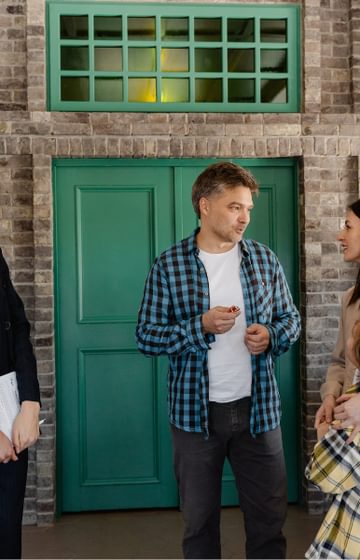 When your company serves worldwide clients on a daily basis, you need a reliable phone system. net2phone Canada business VoIP had a far superior solution to our previous provider, including everything we needed to update our entire telecommunications infrastructure through our external IT provider. They enabled our managers to conduct proper conversations with our tenants and property owners, and we've always received great support; whether it's dealing with an office challenge, modifying user settings or updating administrative greetings.

-

Jamie Palmer

Power Properties, President
Pricing customized for your business
Request a demo or get a personalized quote