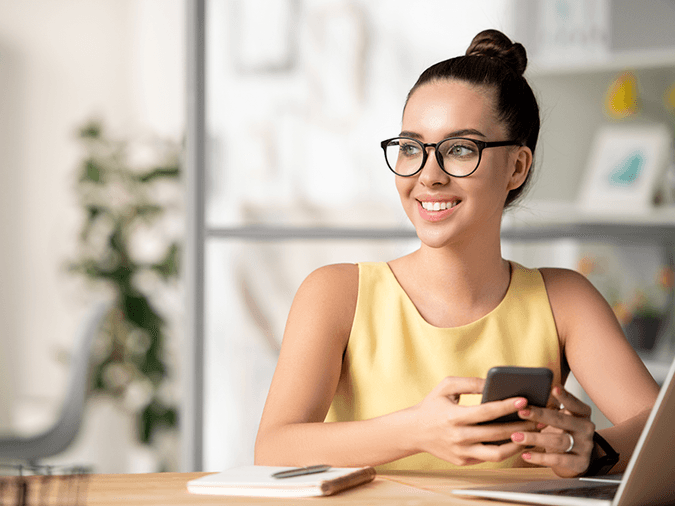 New:
SMS

Messaging

We're launching a new messaging feature, SONAR SMS. SONAR SMS is an addition to the SONAR portal that allows users to send and receive SMS messages from within the SONAR portal and mobile apps.
Customer interactions can no longer be simply transactional, today's consumers expect a lot from the brands they invest in. To make a true impact, organizations must be an active participant in their client's daily lives and increased digitization has opened up new possibilities for consumer interaction. From emailing and blogging, to mobile video chatting and exchanging messages via social media, most businesses now communicate with their customers through various online channels, and invest in software to track, personalize and optimize every step of the client's journey.
Through our new SMS Messaging feature, we're providing your business with yet another means of connecting with clients. SONAR SMS is an addition to the SONAR portal that allows users to send and receive SMS messages from within the SONAR portal. SMS messages can be received from individual extensions, or can be routed and serviced through a call queue. You no longer have to share your personal phone numbers with clients who prefer to use messaging to communicate. Offering a single phone number for clients to call and message provides a superior, unified experience.
SONAR SMS is officially included in all net2phone Canada bundles. Reach out to your dedicated Customer Success Manager to turn on the functionality.
Why choose SMS Messaging?
According to a study conducted by Escalent, 66% of consumers either prefer mobile messaging, or consider it their second choice for communications when compared to phone calls and email. 70% of respondents stated that they prefer to use mobile messaging for troubleshooting purposes, and nearly two-thirds like to use it for purchases or reservations.
In a market full of choices, optimizing your service to give consumers the freedom of choosing how they want to communicate can benefit your bottom line. For this reason, increasing numbers of enterprises are using SMS text as an option for delivering technical support and customer service. Business SMS messages are also a valuable tool for communicating visually with consumers for instructional and promotional purposes, and for interacting with supply chain partners.
Internally, business texting channels can serve for distributing information and updates to the workforce – either in tandem with email, or by themselves. SMS messages also enable business users to make vital contacts when they can't speak on the phone.
Interested in learning more about how SONAR can add value to your clients? Explore the net2phone Canada Academy article today!