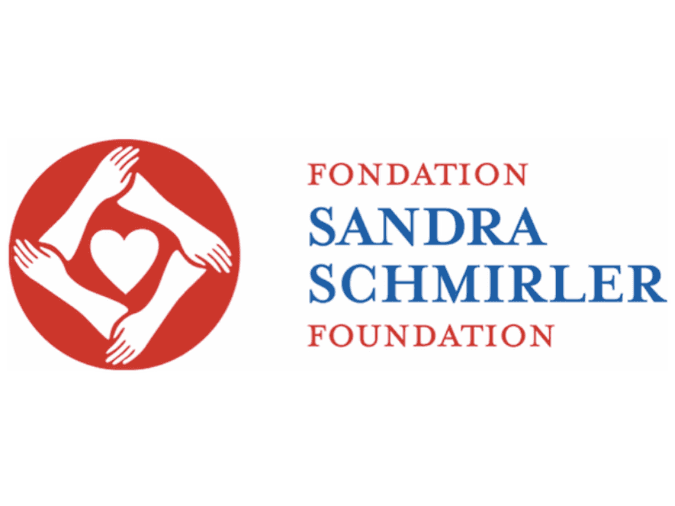 2021

Sandra Schmirler Foundation Telethon Recap

Learn how net2phone Canada powered the Sandra Schmirler Foundation Annual Telethon in 2021 - running completely virtual!
Although this year's Sandra Schmirler Foundation Annual Telethon was powered and held completely virtually, volunteers and supporters came together to make 2021 another record year! The Sandra Schmirler Foundation, named after curling champion and Olympic gold medalist Sandra Schmirler, contributes to Canadian hospitals by donating life-saving NICU equipment to care for critically ill newborns. Every year, with the support of TSN and Curling Canada, the telethon is broadcast live during the Scotties Tournament of Hearts. Opposing curling teams unite along with Sandra's friends, teammates and family, to volunteer on the phones and collect donations throughout the day. On February 21st, 2021, the telethon hit a major milestone, raising over $700,000!
As the phone service provider for this year's virtual telethon, normally held each year in a different Canadian city, the net2phone Canada team was proud to send out our VoIP phones, as opposed to our routine quick setup process, to power the telethon for the eighth consecutive year. Leveraging our multimedia business phones and supporting network equipment, all was ready to go live.
The Sandra Schmirler Foundation Telethon volunteers were flooded with a whopping 3,600 calls, which bested last year's total by over 400 donor calls. We set up Insights dashboards, which allowed us to visualize important metrics and call data in real time, such as number of calls handled, average talk time, call volume, and wait times. These statistics enable the Foundation to track caller's behaviours in reference to the TSN coverage and prepare the appropriate resources for the following years' telethons.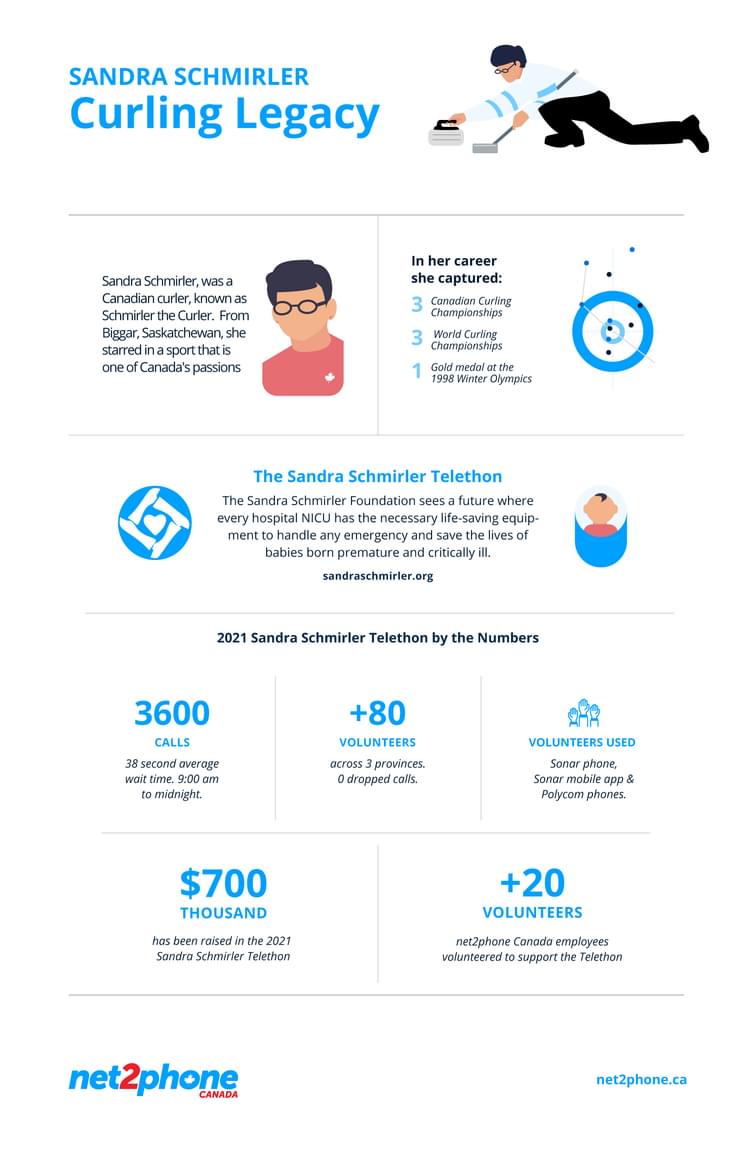 Here are some of the most notable statistics and moments from the event:
Our phones were ringing from 9:00 am to midnight, with 80 volunteers across various provinces.

Throughout the entire telethon, the average wait time to start speaking with an agent was calculated at 38 seconds.

Features such as our SONAR phone, mobile app and our net2phone Canada Polycom devices were used simultaneously to answer the influx of calls.

net2phone Canada's spotlight consisted of a live interview with our President, Jonathon Moody, as well as one of our promotional videos being aired during the livestream, showing how this year's telethon had volunteers taking calls from within the comfort of their homes.

Calls were answered in Nova Scotia, Quebec, Ontario, Saskatchewan and BC.

Out of the 3,600 calls, 0 calls were dropped, with one of our volunteers taking 128 calls!! An amazing feat to say the least.
"Telethon day is always stressful for all of us at the Sandra Schmirler Foundation. It is our biggest fundraiser of the year. In past years our phone system was a massive challenge. Since we partnered with net2Phone Canada all those challenges have disappeared! They deal with any issue that arises so quickly and professionally. We are so grateful for their support over the last 8 years." - Brenda Gallagher, Director of Operations, Sandra Schmirler Foundation
While the telethon is the Sandra Schmirler Foundation's largest fundraising event of the year, you can donate anytime on their website, with all of your donation going to support Neonatal Intensive Care Units (NICUs) across Canada.
Thinking about using our products and services for your business communication needs? Check out how net2phone Canada equips your teams with everything you need for your association and/or non-profit organization right here!