net
2

phone Canada for Toronto

Communication solutions for one of Canada's biggest and business-filled regions, we pride ourselves on serving the entire Toronto region. Available for organizations of all sizes, regions, industries and needs, net2phone Canada is Toronto's choice for a reliable, dedicated B2B communications provider. Start fostering better prospect and customer relationships through the power of cloud communication within your growing teams.
Trusted by Canadian Businesses




Serving Toronto-based businesses since 2003
Dating back decades, the heart and soul of net2phone Canada's mission remains servicing all of Canada's cities, overflowing with large and small businesses in all types of industries. We take pride in developing one of today's most requested communication solutions; a hosted PBX. Powered by a team of Toronto-based VoIP technical experts, sales managers and customer success leaders, our dual-registered phones and user-friendly administrative portal are the tools that can turn your prospects into satisfied customers. Change the way your team communicates both internally and externally with our suite of VoIP features included in all plans. Integrate with common programs, create a time machine for reaching out to lost callers, gather training materials for sales opportunities and tactically develop your virtual reception and auto-attendants options.
Trusting Our Service
The net2phone Canada TRUST initiative provides on-demand real-time public insight into current and historical system status. One of our core strengths and keys to maintaining strong trusted customer relationships is being open and transparent about uptime, downtime, and any issues affecting our user base. Our proactive notifications and real-time updates on trust.net2phone.ca are always up to date, providing the latest information on our service levels.
Training Your Teams with a VoIP Academy
net2phone Canada provides you and your team with all the resources you need to be successful. The net2phone Canada Academy is our online knowledge portal that hosts articles and instructional videos, curated by our technical experts, to serve as a roadmap to mastering your devices and administrative portal. Built on the premise that you can take your communications solution into your own hands, we take everything into consideration including user modifications, time frame adjustments, auto-attendant settings, call routing strategies and more. Need more assistance? Our Canadian-based technical support team is a 3-digit dial away!
Minimizing Downtime with net
2

phone Canada Support

Nobody understands the importance of staying connected more than net2phone Canada. We are committed to keeping your business online no matter the circumstances or external factors. net2phone Canada's business phone service is hosted in multiple Canadian data centres to provide geo-redundancy, call failover, and high availability. Each facility is virtually and physically secure, protected by connections to multiple power grids, backup power generators, redundant internet connections, environmental controls and security personnel. Our bilingual support line and online chat tool remain available to guide you through your challenges.
A Phone Solution Customized to Your Business
We take the time to learn about your unique business needs, and design a solution that will have a strategic impact on your organization. Choose from a comprehensive list of innovative features, integrations, devices, and analytics tools with guidance from our experts. No matter where you are in your journey, we partner with you to find the right approach to service configuration, onboarding and implementation.
Our Features
We deliver a continuously evolving suite of features, integrations, and hardware, unifying your business communications in one easy-to-use platform.
Browser-Based Calling
Call, chat and collaborate through net2phone Canada's online client portal.
Call Recordings
Create and store audio files of calls that are made to a specific extension. Easily searchable, allowing you to go back to a specific instance and hear what was said or agreed upon.
Conference Calling
Create meeting rooms, schedule conferences and create on-demand meetings online quickly and easily. No plugins, no downloads or training required.
Data Analytics Tools
View call reports, store audio records, leverage performance wallboards and more.

Video Conferencing
Host virtual face-to-face meetings with partners, colleagues, and clients from across the Globe with Huddle Video Conferencing.
Included Phone Rentals
net2phone Canada offers Poly and Yealink phones to deliver the most powerful combination of business phone service and hardware.
Testimonials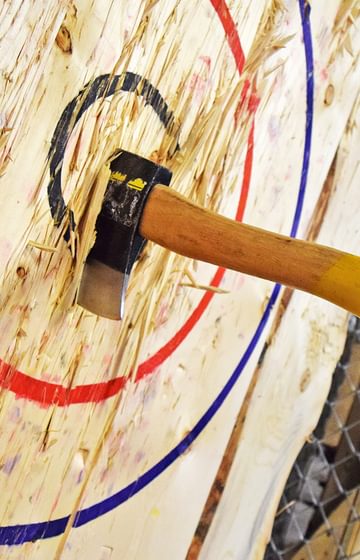 net2phone Canada has allowed us to ramp up our operations quickly and easily. Adding a new location to our setup has been as simple as a quick phone call. Their Customer Support team has been fantastic and the system configurability via Sonar lets us manage our call settings on the go.

-

Brian Simmons

BATL Global Corp, COO
net2phone Canada has enabled a more collaborative team environment through shared access to call recordings across all levels of the firm, allowing us to deliver the best service for our Canadian entrepreneurial clients.

-

Ilan Jacobson

FirePower Capital, Founding Partner & CEO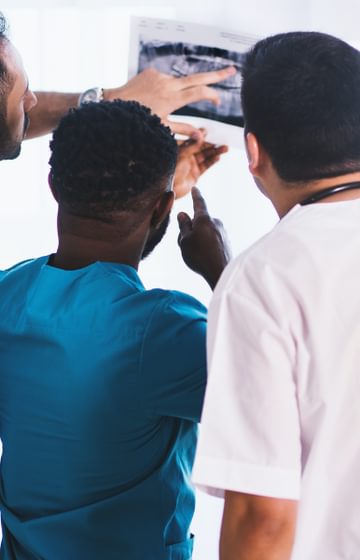 "Our old phone system was very rigid. Once we had the equipment installed and features set up, it was very difficult to make changes to things like voicemail or our auto attendant. net2phone Canada is entirely different. The system is so flexible and user-friendly, we are able to make changes whenever we need to and the support is always a quick call away."

-

Julie Letellier

St-Joseph Family Medicine Clinic, IT Coordinator
Pricing customized for your business
Request a demo or get a personalized quote