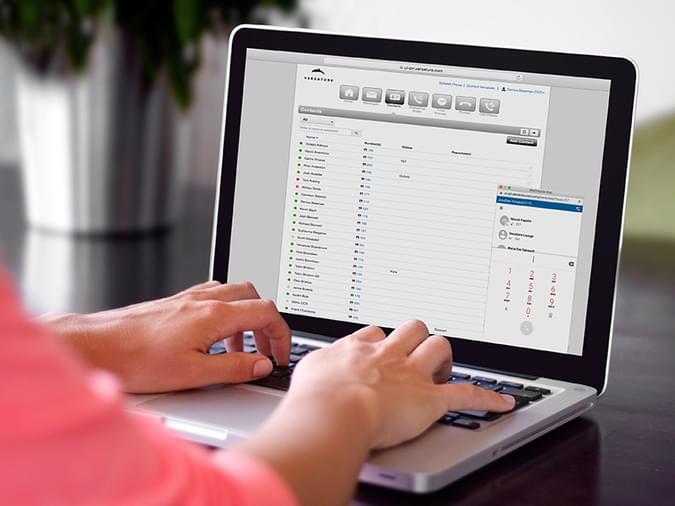 Versature Launches Softphone for Browser-Based Calling
Versature launches sotfphone through client portal, SONAR.
When talking to business owners that are on the search for a new phone service provider, we always ask what they're looking for out of their service. The answer is simple: a solution that will make their lives easier. Whether it be through lower costs, advanced features, unlimited international calling, integrations with popular business platforms, or simply through our easy-to-reach technical support team, Versature continually works to evolve our product to provide our clients with a solution that will ensure peace of mind and reliability. We're excited to launch yet another feature engineered to make our client's lives easier: the SONAR Phone.
The SONAR Phone allows you full functionality of our Mobile app, from any web browser. Through this, you can access your extension anywhere using your pre-existing login credentials without needing any additional software. Through the softphone you can:
View your entire contact list and filter by favorites, My Contacts (any personal contacts you have added in SONAR), coworkers, online, busy, or offline.
View and listen to voicemails and filter between new and saved.
View and filter your call history through all, missed, inbound, or outbound.
Update your pre-existing answering rules.
Switch between existing voicemail greetings or record a new one.
Access your settings to update call forms, ringtones, or app versions.
"The SONAR Phone that we've been piloting includes all of the functionality that we need with great sound quality. My team loves that the directory immediately pops up so they can simply click an extension to quickly dial that contact. The softphone serves as a very intuitive feature and I like that it works on both my desktop computer and laptop. It's just one less thing that I have to worry about when switching between devices!"
- Alex Yohn, Chief Technology Officer at Wagepoint
While the VVX line of Polycom phones that are included in Versature's Professional and Enterprise bundles will result in the best voice quality, our softphone serves as the perfect communication tool for employees on the move! Whether you're a frequent business traveler, constantly running between meetings, or simply prefer to work remotely, the SONAR Phone enables you to access your entire phone system and contacts right from within the client portal on your computer. For the best quality SONAR Phone calls, we recommend using USB headphones over BlueTooth to reduce echos and surrounding noises.
Visit the Versature Academy for instructions on how to set up your SONAR Phone!