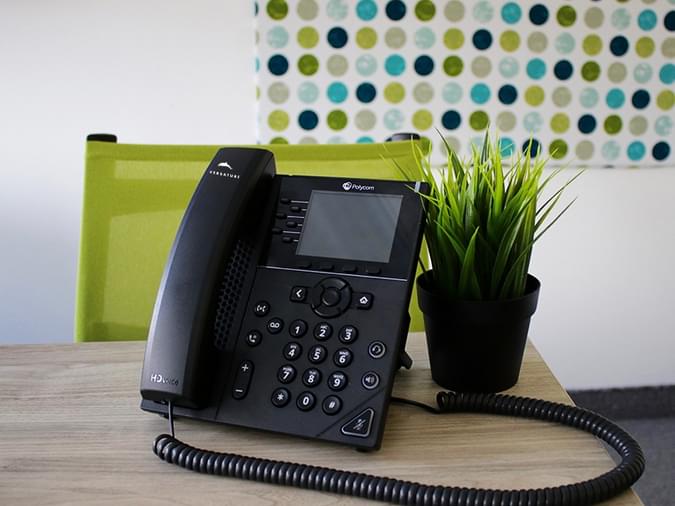 New From Versature: The Self-Service Hotkey Builder
The Hotkey Builder is a new feature offered through net2phone Canada's SONAR client portal that allows users to modify the functionality of the keys on their desk phone.
The Versature development machines have been at it again, creating another innovative feature designed to make your work day easier! Introducing Versature's Hotkey Builder: a new feature offered through Versature's client portal, SONAR, that allows users to modify the functionality of the line keys on their desk phone.
Here's what you can do with the Hotkey Builder:
Line Appearance - Allows you to add a functioning extension onto your device. It enables you to use multiple extensions for incoming and outgoing calls.
User Busy Lamp Field (BLF) - Used as a speed-dial for internal contacts. If a contact is on a call, the line-key button will indicate they are busy with a solid red light.
Call Park - Direct a call to a call park. A pre-existing call park must exist to access this feature.
Speed Dial - Assign an extension to a contact that is not within your office phone system
Queue Toggle - login/logout of all queues attached to your extension number, which works the same as *51/*52 star codes.
Time Frame Toggle - switch between a created time frame with pre-existing hours specified and your organization's default time frame.
Formerly, you needed to call into Versature (611 off any Versature device) to have a member of Team V configure the buttons on your phone. Now, you can do it yourself! The hotkey builder is self-serve and can be altered by you as your needs change. We have plenty of resources and instructions including an instructional video on how to customize your phone directory with the Hotkey Builder on the Versature Academy.
We describe ourselves as a customer success organization, meaning we put a heavy emphasis on creating a suite of features that are designed to improve your day-to-day and provide the support you need to be successful. Within 2019 alone, we've launched free international calling, an integration with Zendesk, and now, the hotkey builder. If there are any features or integrations that you believe your business could gain value from, reach out to your dedicated Customer Success Manager.