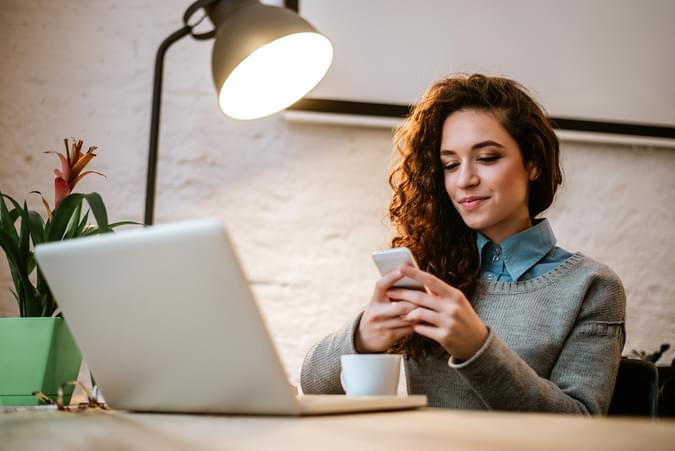 What Is a
DID

? Direct Inward Dialing, Benefits

&

FAQs

Allow your callers to bypass your reception menu and connect directly with the right person or department. Discover 7 outstanding benefits, including cost savings and better caller experience. Plus, we're answering some questions you might still have.
If there's a company number you have to dial frequently, and each time you're forced to navigate the auto-attendant menu, you know how cumbersome the experience can be. Sometimes you just want a direct number to reach the person or department you want to talk to. That's where DID comes in.
So, what is a DID? You can offer your callers the option of bypassing the reception menu by dialing a telephone number directly. Direct inward dialing is not a new business phone feature but combined with VoIP, it has become more powerful and flexible than ever.
What is Direct Inward Dialing?
Direct Inward Dialing, or DID, is a business phone system feature that allows your organization to assign phone numbers to company extensions without needing separate phone lines for each. Callers can directly reach employees without going through a receptionist, auto-attendant menu or call queues. DID can even be used with toll-free numbers.


If someone has said to you, "reach me at my direct number," they are likely referring to DIDs. You may also hear direct inward dialing referred to as direct dial numbers, direct dialing, and direct dialing in numbers.
Net2phone Canada Customer Pro-Tip:
Toll-Free numbers can be assigned to individual extensions (a personal extension, auto-attendant or call queue) providing a method for callers outside of your geographical area to call in without incurring long distance charges.
What is a DID number?
Direct Inward Dialing (DID) numbers are regular phone numbers that can be assigned to any inbound flow like an auto-attendant, call queue, or extension. This allows the caller to bypass reception and shortcut straight to the person, place or location they are trying to reach.
DID Example

If you've ever called into a company's dedicated support line, you've likely encountered direct inward dialing. Suppose you ordered a product online from a large retailer such as Canadian Tire, which never arrived. When you visit their website for contact information, you notice separate numbers for separate issues. A number is available for online customer support, one for corporate customer relations, and another for roadside assistance. In this case, you'd dial the number for online customer support. Having this direct dial-in number means you don't have to call the corporate headquarters of Canadian Tire. Instead, you can simply connect to the appropriate department for your query.
Net2phone Canada Customer Pro Tip:
We can add a caller ID prefix to your incoming caller ID, which allows your staff to identify the number dialed. For example, if you have one agent answering both 'Customer Support' and 'Customer Relations' calls, they'll need to know which number was dialed to respond appropriately. We can add a tag on the DID so that when someone calls that number, it'll show the word 'support' before the caller ID, so the agent can answer appropriately.
How Does DID Work?
How it works with analog systems:
In a traditional analog system (Bell, Telus, etc), customers are required to dedicate a physical copper line to each user. Each copper line runs from outside the premises into the telephone room of the office. From there, the wires are run to the customer's suite and then connect to each phone jack at the user's workstation. Any incoming calls to the DID phone number will connect to the company's private branch exchange PBX through these physical lines.
The cost of running the lines can be very high, and the analog provider will typically require customers to purchase a block of telephone numbers/lines from the phone company, which can also be very costly.



How it works with VoIP:
VoIP uses the internet to make calls and works through SIP trunking. SIP trunking allows for virtual phone lines over the internet.
Any call placed through the public switched telephone network (PSTN) to the customer DID will automatically be converted by the VoIP gateway into digital data packets compatible with the VoIP system.

DIDs are assigned through the VoIP provider's PBX, which will automatically handle all translations as well as direct calls to a user's extension and phone devices such as desk phone, soft-phone or mobile application.
This does not come with the same costly expenses as analog physical lines. Each DID is independent and does not require the purchase of a block of numbers.


Related: What is VoIP?

Benefits of Direct Inward Dialing
1. Give your callers a better experience.
You can provide a better call experience to customers, prospects, stakeholders, or partners with DID. Your callers can reach a department, person or place directly without navigating the auto-attendant menu or speaking to a receptionist each time they call in. With VoIP, you can also set up local phone numbers for your customers in different regions as people typically prefer calling local numbers.
2. Build Better Relationships
Let's say you call a supplier from your work phone to inquire about a new order. The supplier tells you that they need to crunch a few numbers and that they'll call you back. With your direct number, they can quickly and easily reach you without going through an auto-attendant system or a receptionist. You can use DID to build relationships with customers, suppliers and other stakeholders by giving out your direct number.
3. Small Businesses Can Appear Larger
Small businesses and startups that want to appear larger can benefit from direct dial-in numbers. Suppose you have a small business and each department comprises one or two people. You can list different phone numbers for each department on your website or directory to give your callers the impression that your business runs a larger operation. You can list a separate phone number for sales, another one for customer service and any others as needed. By segmenting your organization and its phone numbers in this manner, you also help to decrease and spread out phone traffic.


4. Save on Costs
Businesses today often use VoIP telephone systems instead of traditional PBXs, which are expensive to install and maintain. Because direct dial-ins with VoIP occur over the internet, there is no need to purchase multiple trunk lines or additional hardware. As you can imagine, purchasing a dedicated phone line for each employee can add up, especially if you are already a large or growing organization.
With VoIP, each DID is independent and does not require the purchase of a block of numbers, saving you money. VoIP plans can also save you money on long-distance calls, which are often included.

Related: Traditional PBX vs Hosted PBX - What's the Difference?
5. Flexibility to Work Remotely
With a VoIP system, DID numbers can easily be routed to remote workers as calls are transmitted over the internet. This gives you and your employees the flexibility to make and take calls from anywhere using a variety of devices. You can take calls with a desk phone, a mobile phone, a softphone app like net2phone Canada's SONAR mobile, or any internet-enabled device.


6. Marketing Campaigns and Tracking
Another use for DID is tracking calls coming into a specific number. This can be particularly helpful if you run a hotline or a temporary marketing campaign with people calling in. This way, the caller can connect to the right person, and you can accurately track the campaign's or project's performance. The information you collect can help you improve future efforts.
VoIP phone systems and unified communications often come with analytics reports and data that can help you collect information. For example, net2phone Canada's Insight Analytics tools can help you track metrics like call volume, talk time or abandonment rate.
An added advantage of using a DID during a campaign like this is that you don't have to advertise your primary phone number, as it can attract spam and robo calls.


Related: The Ultimate Guide to UCaaS: Unified Communications as a Service
7. Scalability
With a VoIP business phone solution, adding or removing direct dial-in numbers is very flexible and scalable. This is in contrast to an analog phone system where you have to purchase and install physical phone lines, which has a limit and is very costly. On a VoIP system, you can add an unlimited number of phone numbers for different departments and employees without investing in extra hardware or infrastructure. This can be ideal when expanding your office, opening a new location or running different marketing campaigns.
8. Enhance Productivity
While the advantages for your callers are clear with DID, it also makes things more efficient for employees. Employees can be sure that when their phone rings, they are less likely to be contacted by accident.
Does Your Business need DIDs?
Direct inward dialing can provide a better call experience to your callers, customers, prospects, and partners. This feature is useful if you receive a large number of inbound calls, as it allows you to manage incoming calls better and eliminate the need for receptionists.
FAQ
1. How do I purchase DID?
You can reach out to your business phone provider to add the feature. You can contact your VoIP provider to add and remove DID numbers as your needs change.
2. What is direct outward dialing (DOD)
Direct outward dialing allows employees to make outbound calls to public telephone numbers outside their PBX. You may have come across this if you've had to 'dial 9' or another number before dialling a phone number outside your organization.

3. What's the difference between DID and Extension?
Extensions are 3 or 4-digit numbers that allow callers to connect to a specific individual or department. It also allows employees to connect with each other.