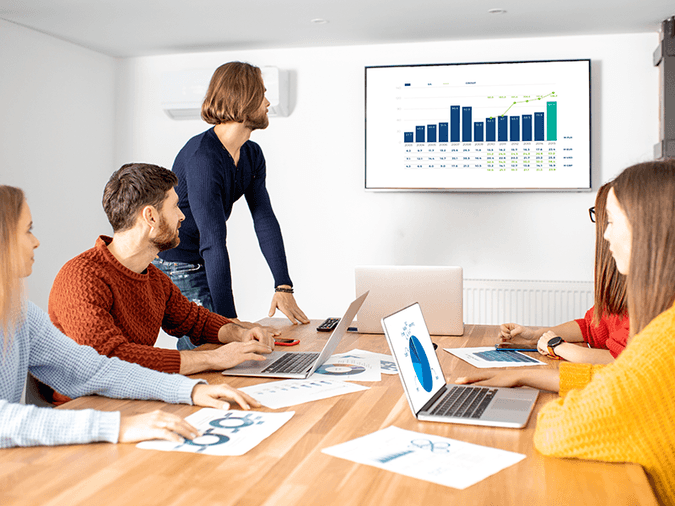 Call Data Analysis: Top
6

Questions To Start Up

Written by: Ziad Ghadbane

If your phone system is important to how you do business, analyzing your call data is the best way to get an edge over your competitors. Read our list of the best questions to help you start dissecting your data.
You want to be a more data-driven company, right?
Your sales teams, support teams, call centers - almost any business that deals with clients and customers need to evaluate the performance of the conversations and interactions that happen over the phone.
This doesn't mean every company should do in-depth call center data analysis, but knowing how long a call is taking to resolve can make the difference between a happy or upset client.
To stay ahead of the pack and gain greater insight into your business and deliver the best customer service possible, taking a dive into your call data can give you a technological leg up on even the biggest competitors.
But where do you begin?
To make this process easier, it helps to have some call analytics software. This will provide you with a connection to your customer data while learning about your agent productivity and giving them ways to improve customer experience while driving revenue!
There are some business phone systems that provide high-level call data, and this can be sufficient - with net2phone Canada get a full suite of analytics, call recordings, and spreadsheets to inform your decision-making.
Analyzing call center data isn't just for tech support! Don't fall into analysis paralysis, consider these 6 questions to get you started with improving agent performance!
Question #1: How many calls are being made?
There is no magic number for sales calls to be made. Sales targets will always be variable between organizations, so this question needs a little bit of pre-work
to be completed.
Many sales organizations aim for a number of around 40-60 calls per day to maintain a healthy funnel of prospects.
Are you noticing that your sales team hasn't been meeting their targets? Start by checking in on the total number of customers calling and monitor how many outbound calls are actually being made. You might be surprised by the call volume - whether positive or negative.
If your software supports it, use the data to create leaderboards and motivate your team by creating a fun competition to see who can reach the most clients in a given time.
Question #2: How much time is spent on calls?
The average call time (or average handle time) is commonly used as a key performance indicator as it represents the average length of time that your sales staff or call center is engaging with their customers.
Average call times differ depending on a company's approach to providing a quality customer experience so there's no universal call time that companies should follow.
However, once a company establishes what an appropriate average call time is for their business, this metric can be used to provide insight into whether or not staff are engaging in meaningful conversations with clients.
Use the average call time to create a benchmark for staff to work off of and set goals for future performance.
Question #3: What are your busiest call times?
Poor customer service can be one of the most frustrating experiences for businesses, so it's important to make sure you have your call-handling processes down pat.
Look at the data from incoming calls and ask yourself questions like;
What is the average wait time

How many inbound calls are waiting?

Is there a certain day that overwhelms your staff with too much traffic?
Answering these queries may point towards needing an extra receptionist during peak hours - ensuring quality assurance remains impeccable!
Question #4: Where are the calls going to or coming from?
Are you spending too many minutes talking to a no-budge prospect?
Are you focusing enough on customer retention or putting all of your resources into gaining new leads?
Check your data to see where your calls are going, you may be missing an untapped opportunity.
Question #5: How many calls are brought in per specific campaign?
This is a great way to test the impact of your marketing efforts!
Many modern phone systems will give you the ability to add unlimited numbers - if you're stuck with an older landline PBX, you may want to have a look at your invoices, as older phone systems may have unused phone numbers available! (Don't worry, those old phone guys have been charging you for them even though they've been unused!)
Whether a 1-800 number or a local landline number, you can
use these to attach to a piece of creative during a marketing campaign -
put the custom number or extension in your call-to-action and see how
many calls are coming in as a result of that specific campaign.
Related: What's The Difference Between Traditional Landline PBX and Hosted PBX
Question #6: What messages are coming through on call recordings?
Listening in on call recordings may feel a little like Big Brother but the insight you will gain from listening to the needs and concerns of your customers will be paramount to understanding them, and in turn, better serving them.
PRO TIP:
If your phone system is capable, connect your call data to Google Sheets or Office 365.
About the Author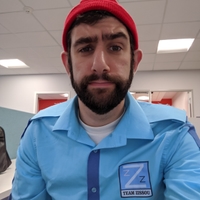 Ziad Ghadbane | Director of Marketing
Ziad is an avid fan of Premier League soccer, admirer of alpacas, building computers and learning about next-gen tech. Within this Manchester United faithful, lies a curious marketing leader, researching the next biggest B2B communication pain-point. Marketing the value that VoIP possesses within the business world is his most lethal weapon.