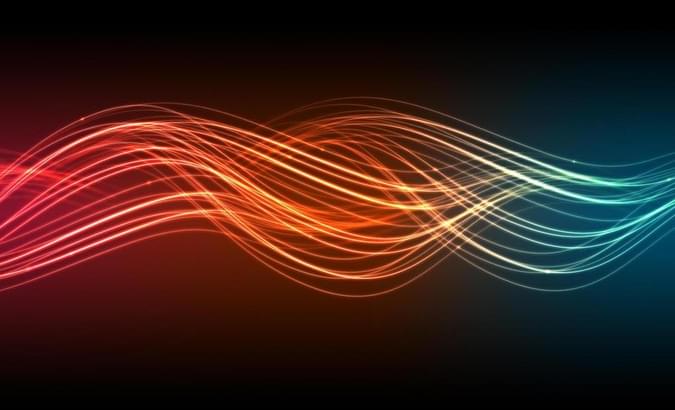 Call Flows For Customer Success
If your business phone system was set up based solely on your company needs, you're missing out on one of the largest benefits of a versatile PBX. Not only is your system a valuable resource used to increase efficiency, but it's also an integral part of the client experience. This is often overlooked when businesses are considering ways to improve their customer service.
However, calling businesses can cause major client frustration, especially in the following situations:
Being on-hold for extended periods of time
Being trapped in automation, with no easy way to reach their desired party
Being transferred to the wrong department
By the time the client's call is routed correctly, the frustration they've experienced inhibits any opportunity to have a positive and meaningful conversation. The questions companies should ask themselves are:
"Why are these pain points happening?" and "What can we do to avoid them?"



Go with the flow
Designing a call-flow is the first step to improving your client's telephone experience. Think of this as the roadmap that helps your client reach their destination.

Auto attendants should serve two major purposes:
Answering calls
Routing calls
Most companies love their auto attendant. It's an alternative to employing a receptionist and allows them to customize the message their clients hear.

Unfortunately, most callers don't always enjoy the auto-attendant experience.
Instead of using this tool to route calls accurately and efficiently, it gets used as a marketing tool that drags out call duration.

Since this is the first contact point in the client experience, it should set expectations for the rest of the call; keep it quick and easy.
An ideal auto-attendant should be short, and should contain the most frequently used options early in the greeting.

Auto Attendant Script Examples


Here's an example of what not to do:
"Thanks for calling Ranch Digital, where we wrangle your ideas into reality. If you'd like to speak to a member of our Sales team, please dial 1 now. Having trouble and need support? Press 2 now. If you need help with billing, press 3 now. For Elizabeth Croft, press 4. For David Hanson, press 5. For Rodney Brooks, press 6…"Blah, blah, blah, blah!

Compare that with this greeting:

"Thanks for calling Ranch Digital If you know your party's extension, dial it at anytime. For the company directory press 1. For Sales, press 2. For Support, press 3. For Billing, press 4. For all other inquiries, press 5."
No marketing. No filler. No confusion.

The client makes their selection and moves on to the second level of the call flow, which is perhaps the most important aspect of creating a pleasant experience.

On most phone calls made to any business phone system, this is where the caller will spend the majority of their time waiting for their call to be answered, so it's crucial that calls are routed to the correct department and the experience on hold isn't painful.


Customize and Prioritize
Just because people hate being on-hold doesn't mean you should neglect their on-hold experience.

Here are some options to keep things fresh for your on-hold callers:


Use custom hold music and messaging: Change your music frequently to keep repeat callers from dreading dialing your number.

Use messaging as a marketing tool: direct your callers to landing pages about product releases or the company blog.

Provide some insight: into expected wait time, give an option to leave a message, or receive a call back using a call queue.

Show some empathy: No one really enjoys being on hold. Do what you can't to let them know you understand that!


The last step in this customer journey is reaching a company representative.

Or at least it should be the last step. There's no point in creating a memorable experience at the top and middle of the call flow, if it has to be repeated when the client reaches the wrong department.


Organizing your agents and their answering rules within a call queue or ring group is just as important as mapping your overall call flow.

Here's how one of our clients routes callers when they're in a Call Queue.
The Sales queue is a round-robin that sends the call to the agent that's been idle longest.
The Support queue uses a linear cascade that rings 3 agents simultaneously for 20 seconds. If unanswered it then rings 6 agents simultaneously.
The Billing queue uses a linear hunt that sends the call to agents in a specific order every time.
If a caller chooses option 5 from the auto-attendant, the call is routed to the miscellaneous ring group that rings 5 specific agents simultaneously.

– – –
If you have net2phone Canada phone system SONAR, these tools are available to you right now!

Let us help map your call-flow and improve your client experience today!