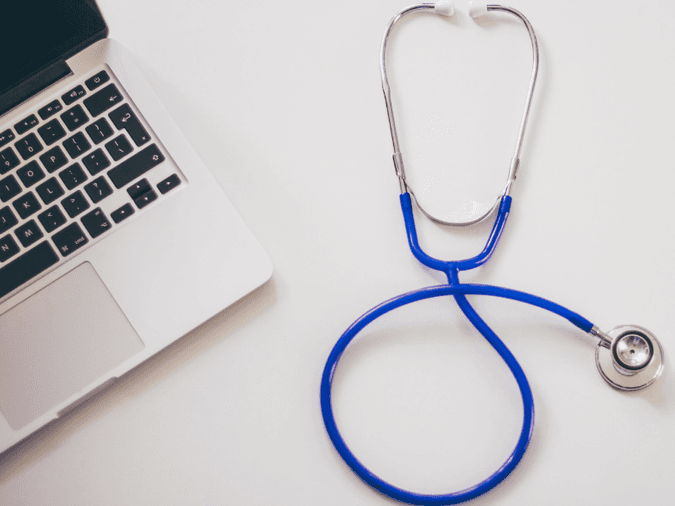 5

uCaaS Features Your Healthcare Office Should be Leveraging

Written by: Nick Arcuri
Digital transformation is known to improve efficiencies in any industry, most of all healthcare. Whether it means incorporating innovative medical technologies in procedures, or leveraging new software to better organize patient files, healthcare institutions need to continually adopt new technologies to provide the best patient care. Among the many technologies in your arsenal, a reliable communications solution is of the utmost importance. Connecting with patients, routing calls to emergency lines, and providing video consultations are just some of the activities needed to operate a successful healthcare practice. Explore this article to learn the 5 tools within a cloud-based phone solution that your healthcare office should be using:

Call Queues
Hospitals, clinics and doctor's offices are inundated with calls at all hours of the day. Call queues sort traffic into specific queues, organized by departments, tiers or availability. This allows your administrative staff to manage patient appointments and general inquiries in the way that suits them best. By directing patients and/or relatives of patients through your system using call queues, your office communications can rely on a predefined set of rules, determining where each caller should be directed to get the most accurate information.
Administrative Portal
Using an administrative portal for all your healthcare office phone settings is one way to ensure employee safety, confidentiality, and organization. A browser-based client portal enables clinical and administrative staff to effectively manage users, allowing for seamless modifications to doctor and nurse voicemails, reception greetings and facility information. Lastly, this wouldn't be complete without monitoring call performance and efficiency through call history statistics. Monitor abandoned rates, call flows, and more.
Auto Attendants
This is one of the most commonly used features among business phone solutions. Incorporating an auto attendant into your office communications lets receptionists maintain a greater focus on high level tasks, while allowing their auto attendant to answer caller FAQs. The automated menu system helps callers navigate your services, allowing for more streamlined access to information. Customize your auto attendants by including some useful information, such as prefacing callers to hang up and dial 911 for any emergencies before proceeding to the next options. If you service individuals in both official languages, use bilingual messaging. The more professional and current your auto attendant messaging is, the more secure your patients will feel in your services.
Faxing Options
Faxing is a crucial medium for inter-departmental or multi-disciplinary teams. Doctors, pharmacists, receptionists and patients consistently use this type of communication for requisitions, chart information or to file prescriptions. net2phone Canada offers an ATA adapter and connection to support a traditional fax machine.
Paging & Door Security
Paging is often used to quickly send critical information to the masses. When updating your business phone system to the cloud, make sure you can integrate your existing paging system with your new solution, or build a new one. Regardless of how dated your system might be, net2phone Canada's suite of ALGO products can be implemented to support any broadcast needs. Door security units allow for two-way communication between your team and the visitor through an intercom, and easily grant them access right from your desk phone or soft phone. This allows offices to gate their front entrance for security purposes. This system can protect your file rooms or staff from those who should not have access to your office, and can be used to limit the number of guests in your waiting room to maintain social distancing.
Whether communications are internal or external facing, they are at the core of the healthcare industry. They are the pillars with which healthcare workers place many of their responsibilities upon, especially from remote locations.

Patients, colleagues, students and third-parties rely on communications that not only include secure networks but reliable hardware, software, connectivity and support when tested on a daily basis.

net2phone Canada's business VoIP has been used in all types of scenarios where factors such as improved abandoned rates, hold times, amount of lines and user modifications played key roles in the performance of the organization.

With a solution based on customer success, healthcare facilities know they are receiving a cloud-based communications solution that is focused on getting the message across in the safest way possible.

Don't believe us? Check out our healthcare industry page to see how.
About the Author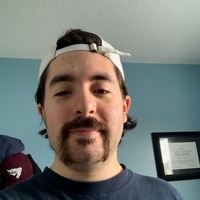 Nick Arcuri | Communications & Content Specialist
Nick is a lover of all things advertising, business, sports, social and video. He pretends to know his cocktails in public and gets lost in F1 race strategies every other weekend. For the times he is not visually storytelling, his marcom-focused mind revolves around what user-friendly communication solutions can offer our clients through the cloud, regardless of their industry.