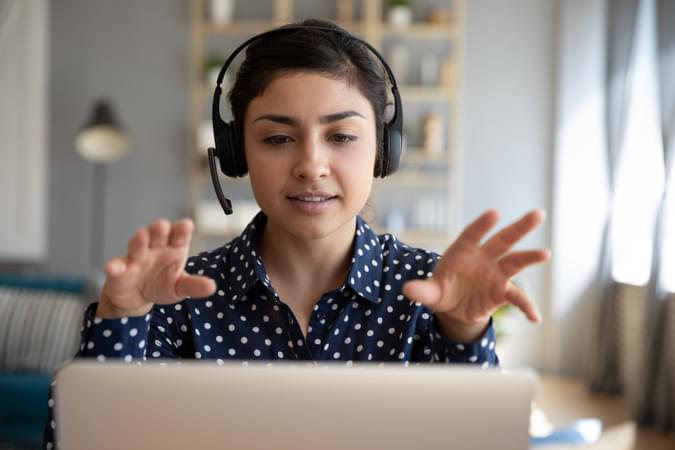 Hosted
PBX

for Business: Is It The Right Choice?

You may wonder if switching to a hosted cloud PBX phone system is right for your business as your company's connectivity needs grow. We'll dive into everything you need to know from what a PBX is, its pros and cons and other alternatives.
The History PBX
Private Branch Exchange (PBX) is a business-grade telephone system that allows users to talk to each other over a private network. It consists of a switchboard with physical lines that connect with the public switched telephone network (PSTN.)
The earliest PBX systems came on the scene in the 1960s. Before this, all calls connected through the public service telephone network, so there was no difference between calling a colleague in your office and calling someone across town.
You may remember or have seen imagery of telephone operators who would answer calls through a central switchboard. A call would come in, and the operator would figure out where the call was going and connect the call by plugging a cord into the jack by hand.
Companies created private versions of this branch exchange. They hired their own switchboard operators and purchased telephone lines and blocks of switchboards. This way, employees could share phone lines, easily make calls within and outside of the company, and save on costs.
Over the years, with the development of new technology, PBX systems have evolved to offer new solutions to changing business needs.
The most common PBX systems today are:
On-premise: While becoming less popular, on-premise PBX is a telephone solution housed and managed on-site.
Hosted: An internet-based PBX system with all infrastructure, hardware, and software-managed off-site by a service provider.

Related: On-Prem vs. Hosted Software- What's the Difference?
What is Hosted PBX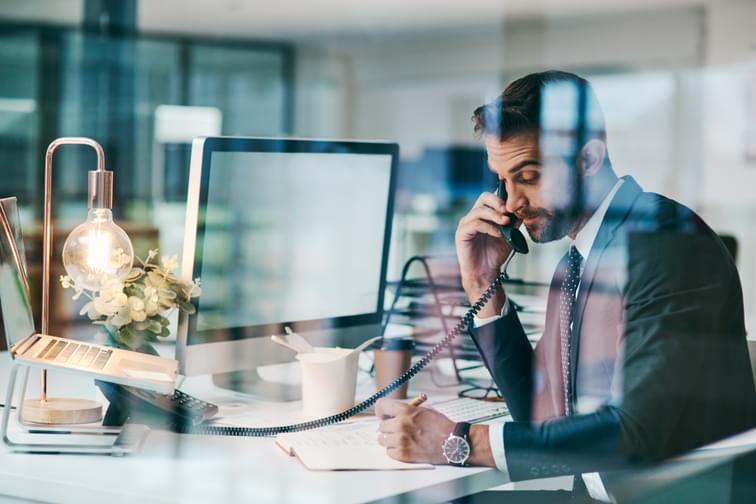 A hosted PBX system is a cloud-based business phone system that lets you access your telephone system over the internet.
Today, instead of keeping all your phone equipment and infrastructure in the office, your service provider can own, house and maintain all your phone and communication hardware.
This way, you no longer are responsible for security, upgrades, maintenance and hardware. As you can imagine, this results in significant cost savings.
Besides saving businesses money, hosted PBX phone systems improve team communication, productivity, and call handling.
Some of its most popular features include:
Auto-attendants

Call queues and ring groups

Call forwarding and answering rules

Call recording

Extension dialing

Voicemail to email

Multi-Call

Related: Top 9 VoIP Features to Improve your Customer Journey
How Do Hosted PBX Systems Work?
Hosted PBX solutions use VoIP (Voice over Internet Protocol) to make and receive calls, and a service provider hosts the entire system.
VoIP technology works by converting analog voice signals into digital data. In other words, when you speak into the phone, the audio is converted into digital data, allowing you to make and recieve calls over the internet.

Related: What is VoIP
The Difference Between Traditional and Hosted PBX
Traditional private branch exchange (PBX) is an on-premise, business-grade private telephone network. It comprises a switchboard and physical lines connected to the (PSTN )public switched telephone network. All equipment lives at your physical business location.
With traditional PBX :
Ownership: You own the infrastructure and hardware.

Connectivity: You can use it without an internet connection.

Higher Costs: Equipment, infrastructure, and hardware need to be updated and maintained by the business, which can be very costly.

Low Scalability: Once your servers have reached their limits, it is not possible to add users, and you need to upgrade your infrastructure.

Mobility: On-premise systems don't allow employees to work remotely or on the road, which reduces overall efficiency and productivity.

No Integrations: You cannot integrate with your existing tools and software like your CRM, so there's no possibility of your applications working with each other.
Alternatively, with hosted PBX, your communications infrastructure and maintenance are handled by a third-party service provider. All you need is high-speed internet access and to replace desk phones with IP phones.
Because you access your hosted PBX service from the cloud, your employees can use their business numbers remotely and access advanced functionality like call forwarding or call routing. This provides much greater flexibility and capabilities over a traditional PBX system.
You may also hear hosted PBX system referred to as virtual PBX, hosted VoIP system, cloud-hosted PBX or cloud phone system.
Related: VoIP vs. Landline: A Cost Analysis Breakdown
Benefits of Hosted PBX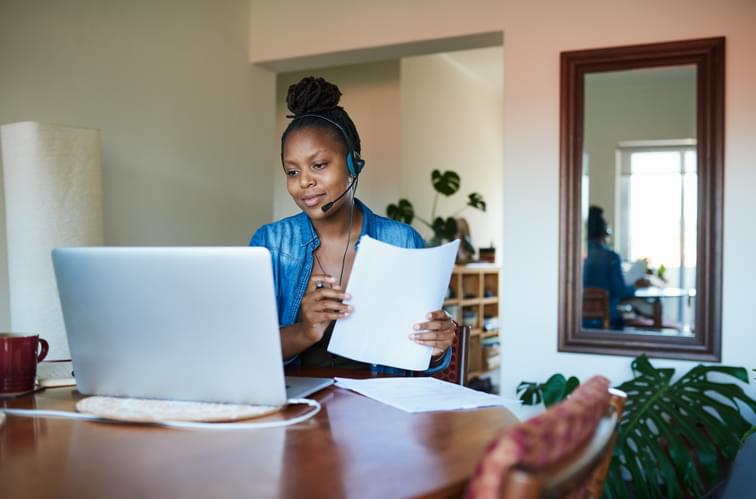 Lower Upfront Costs: With equipment hosted off-site, there is no setup, maintenance, or upgrade costs to keep up with.

Maintenance: Your service provider handles hardware, software, security, and updates.

Predictable Monthly Costs: Hosted solutions are available on a subscription basis which allows your monthly expenses to remain consistent from month to month.

Easy to Scale: As demands change for your business, scaling users and features up or down is trouble-free.

No on-site management - Changes are made remotely by the service provider, eliminating the need for on-site technical support.

Integrations: Integrations allow you to link your existing tools with popular SaaS tools or your CRM. Integrating with your CRM allows everyone in the organization to access call data and information and improve processes.

Increased flexibility and mobility: Employees can work outside the office and still make or receive calls on their business phone number.

Business continuity: Off-site infrastructure and redundant servers keep your data safe from on-site disasters like floods, theft or damage.

Quick deployment: It is quick and easy to implement a hosted PBX service, unlike an on-premise system.

Remote Training: Your service provider will offer training on the system, eliminating the need for additional IT.

Better Customer Service: With advanced call features like auto-attendants, you can ensure your customers get the information they need quickly.

Reliability: The reliability of VoIP depends on your provider. Net2phone Canada has an uptime record of 99.95%.

International Calling: VoIP offers much lower rates for international calls, saving you money.
Downsides of Hosted PBX
System Control
With hosted cloud PBX, your service provider controls your system instead of your IT department. With a hosted solution, you don't need dedicated IT staff for maintenance or upgrades, but you give up that ownership to your provider. For certain industries, like government, giving up control may not be a viable option.
Call quality depends on your network connection
VoIP phone systems rely on the internet to work, so any internet outages can cause disruptions that your service provider cannot resolve. You may need to upgrade or add dedicated broadband to ensure call quality.
Digital PBX vs. Hosted PBX
Like hosted PBX, a digital PBX phone system is based on PBX and VoIP capabilities and uses internet connectivity. With digital PBX, both on-premises deployments and cloud-based deployments are possible.


What is the difference between cloud PBX and hosted PBX?
The terms hosted PBX and cloud PBX are used interchangeably as calls are transferred over the internet and offer the same advantages.

The service provider is responsible for infrastructure, maintenance, and upgrades.

It is a subscription-based service.

Scale by adding or removing features and users easily.

Mobility and flexibility to use the phone system from anywhere


The Future of PBX Systems
PBX technology is now commonly packaged with other connectivity tools to provide a comprehensive communication solution. Unified communications allow you to have the traditional benefits of the PBX but add other critical components like video conferencing, chat, and call center capabilities to better connect teams, customers and clients.
Finding a Hosted PBX Provider in Canada
When looking for a service provider for a hosted PBX solution, there are a few things you need to consider.

How long has the provider been in business?

What level of support do they offer?

Do the features meet your organization's needs?

What is the provider's primary business purpose?
For more details on these questions and many more, this free step-by-step guide to choosing a business phone solution will guide you through each one with a checklist and equip you with the knowledge to make a well-informed decision. Download it here.