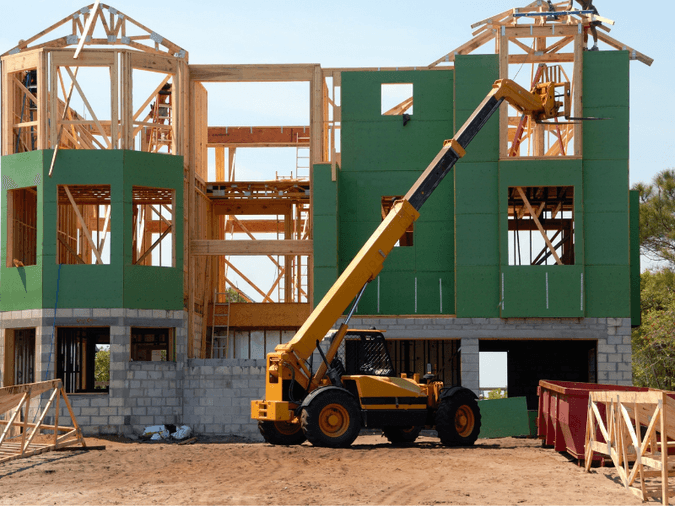 From Site to Site: How Home Builders Stay Connected with VoIP
The construction industry knows a thing or two about the importance of establishing a solid foundation. Much like building a home, your business communications solution requires a solid base to absorb the forces of high demand, user modification, call analytics and weathering hardware. Having worked with some of the biggest home builders in Canada, we've noticed some common themes when it comes to their phone system and how they leverage it to keep clients engaged and stay connected from site to site. Explore the article to learn about best practices for home builder communication:
Easy-To-Use Phones
Simplicity and efficiency are both key when relocating sites. The faster the setup, the faster the take down, and the faster you can move to your next project. This is one of the key reasons why home builders are adopting cloud-based communication technologies. Having on-device conference capabilities paired with power over ethernet connections (PoE) eliminates the need for DC power and reduces limitations when connecting devices. When you need to transfer locations, your team can simply unplug their device and plug it back in when you've reached your next destination. Pair on-the-go hardware with a user-friendly client portal to update voicemails, extensions, auto attendants and more features, and you've got yourself an easy-to-use phone solution that will be seamlessly adopted as your team grows.
Mobile Communications
Business VoIP mobile applications increasingly allow workers and managers to conduct business regardless of site location. By using mobile apps and browser-based softphones to stay connected from site to site, home builders are able to make and receive calls or messages from wherever they are. Furthermore, this also allows for greater communication between architects, demolition teams, excavators, roofers, plumbers, material suppliers, contractors, interior designers and landscapers during initial construction and final revisions. This is accomplished by tracking each conversation through a centralized, cloud-based portal. Sending and receiving messages for decisions that need to be made in a timely manner rectify any miscommunication, knowing your on-site workers have access to accurate project details. Basing your communications on reliable networks and easy-to-use mobile applications make for conversations that keep up with changing environments and scenarios.
Status Through Client Portal
Viewing availability and employee statuses on-the-go can greatly decrease the amount of downtime your workers face when travelling between sites. Accessing an administrative portal through a mobile application allows site managers to quickly assess which worker is available or offline. Administrative portals can not only enable status changes, but also allow for user and voicemail modifications, as well as answering rules and timeframes. Your construction teams can continue answering calls at times that suit them best while your hosted-PBX handles all other demands through auto attendants during off hours.
We at net2phone Canada continuously work alongside our construction clients to digitally transform their business and take their communications to the cloud. Moving to a value-added solution is just one step away, and we are here to help make it happen. Visit our home builders industry page to find out why your workers should be communicating through VoIP.