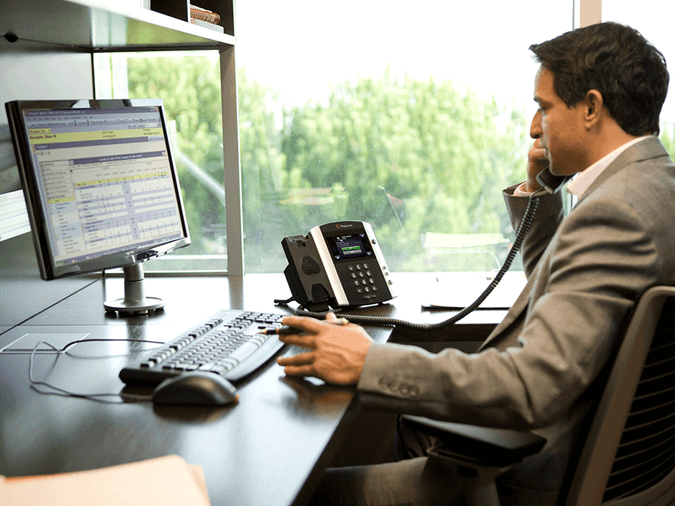 Conference Call Etiquette — 
6

Tips (and

3

Taboos)

Written by: Ziad Ghadbane

Remote and hybrid work has led to a huge increase in conference calling and video conferences for all kinds of businesses. To have a successful meeting, follow these 6 tips (and 3 taboos) for good conference call etiquette and make a great impression.
Tip 1: Prepare Like a Pro
Let's start with the basics. Organizing a smooth conference call or video meeting begins with scheduling and planning. Pick a suitable time that accommodates all participants and put an agenda in place.
The agenda needs to outline the meeting's goals - this will keep the meeting on track. It also helps attendees know what to expect and prepare.
Once the plan is in place, perform a quick tech check. Key pieces to check?
Your devices (ie. Laptop, desktop, webcam, headset, etc.)

Your Internet connection. (Are you using a wired connection? WiFi? Is your signal strong enough to support the amount of people in the call, or on video?)
Make sure your equipment and internet are in top-notch condition to guarantee a quality connection throughout the call. That goes double for when you're using a public or shared WiFi connection.
Tip 2: Joining the Virtual Realm
First and foremost, start on time. Being on time for the call not only shows professionalism but also demonstrates respect for everyone's schedule.
Once you enter the virtual space, embrace this very important technique:
Remember to turn on your mute button when you're not talking, whether you're using a phone system or video call. This prevents background noise from disrupting the meeting. It's like creating a noise-free bubble around you!
Also, don't forget to introduce yourself. If you're hosting - you may want to include a roll call.
There's nothing worse than awkward silence in groups of people when nobody knows who's who. Also, don't forget that a video conferencing platform should let you enter your name when logging in. So, take a moment to display who you are, properly, ensuring smooth communication from the jump.
If being late can't be avoided...
If you're late to a virtual meeting, listen and catch up before speaking or introducing yourself. Even the slightest of interruptions can end up derailing the entire conversation.
Tip 3: The Virtual Dress Code
Dressing properly for virtual meetings sets the tone and shows that you mean business. While we all love the comfort of our PJs, consider the occasion and dress accordingly.
While it can change in different settings, using your camera can help everyone feel more connected and involved. This can be extra important for teams with remote employees.
For more on working with remote employees, read: The Remote Working Handbook
Look Good, Feel Good
There's more to the virtual dress code than meets the eye! Even if you work from home, looking professional can help you focus and complete your work with style.
Tip 4: Navigating Your Call With Finesse
You might be operating in the virtual world, but we're not robots. Part of a professional video conference is to put people at ease and feel comfortable with contributing to the meeting.
If you're hosting the call - embrace your responsibility to set the tone for the meeting. Take charge if needed and make sure everyone is heard, it's your job to create a phone call that people feel they can add to.
To start things out - you could use some sort of icebreaker. Kick off your call with a cheerful greeting, a witty anecdote, or a fun fact to get the ball rolling!
Do you know how to listen?
Practice active listening. Show you're engaged and present by nodding, responding, and asking thoughtful questions.
Tip 5: Mind Your Virtual Manners
In the virtual world, turn-taking is an art form. Eventually, it will happen, but we all try to avoid the dreaded verbal collision. During any video meeting, don't forget to pause, listen, and wait for your cue to chime in. Let the conversation flow naturally whenever possible.
When it comes to interruptions, think twice before leaping into the conversation. Instead, speak respectfully and wait for your turn to shine. Politeness is key to a better conference call.
Remember, we are often on camera during meetings, so remember our non-verbal communication skills! Express yourself with hands or positive feedback so you can be noticed, even on a screen.
Tip 6: Participating like a Pro
Your voice matters, so don't be shy - speak up and be heard! Share your thoughts and ideas with confidence. Video meetings are a great way to encourage collaboration, and your input can spark brilliant breakthroughs!
Who said virtual meetings have to be all serious? Try out some emojis to express yourself, and reactions to show support. It's like adding a splash of color to your virtual interactions!
In the online world, it is important to join in; being involved can improve video meetings for everyone. Pay attention to the discussion and if you find a moment, add value to the conversation!
We all know meetings can be unglamorous at times. We've all made mistakes or done something inappropriate during a conference call or video meeting.
Here are some reminders of what not to do when you're on your next call:
Taboo 1: Background Noise
Minimize background noise during conference calls by choosing a quiet location and ensuring pets are not present. Be mindful of the volume of background music to avoid it overpowering important discussions.
Taboo 2: Connection Conundrums
When Wi-Fi cuts out during an important moment, stay calm and quickly reconnect to avoid missing out. Troubleshoot the issue confidently by rebooting or checking devices.
Taboo 3: Rambling On
Short and to the point is a recipe for success! Avoid sharing lengthy stories, making unnecessary segways, and running over schedule. If you stick to the agenda, be sure to leave room for a question period at the end of the phone call.
Congratulations on mastering conference call etiquette!
Embrace the virtual world, adapt, engage, and make connections. Bring
your A-game, be confident, considerate, and yourself to leave a lasting
impression on colleagues, clients, and collaborators.
Until next time, happy conferencing!
About the Author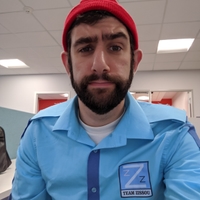 Ziad Ghadbane | Director of Marketing
Ziad is an avid fan of Premier League soccer, admirer of alpacas, building computers and learning about next-gen tech. Within this Manchester United faithful, lies a curious marketing leader, researching the next biggest B2B communication pain-point. Marketing the value that VoIP possesses within the business world is his most lethal weapon.