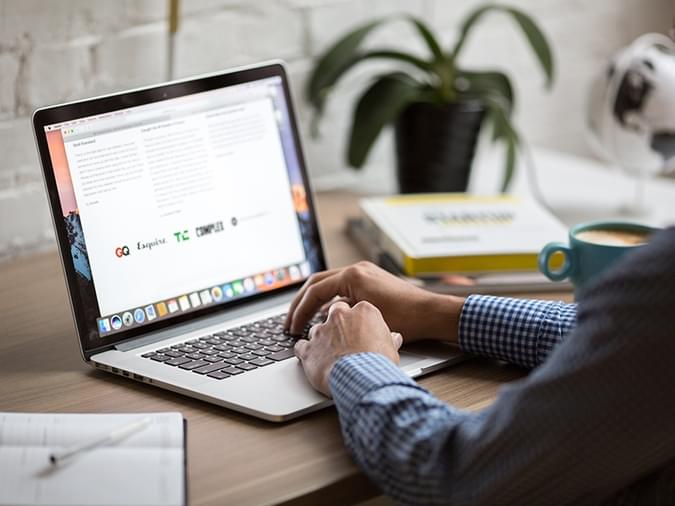 The Importance of Leaving Reviews for the Tools You Love
Customer testimonials have tremendous influence over the purchasing decisions of prospects. Businesses need to invest more resources into asking for reviews and leveraging reviews to convert leads into sales.
We're living in the age of social media, where every consumer is hyper-informed and everybody has a platform to share their voice. But for some reason, very few of us take the time to write a review about a company or service that has gone above and beyond in their customer experience. Rather, it seems like the internet is flooded with criticisms over poor experiences from unhappy customers. With few positive reviews being shared from existing customers to prospective consumers, it's difficult to decipher if a poor review is an anomaly, or if a business simply isn't operating in the way that they promised.
How important are customer reviews? It turns out, extremely! Let's look at the stats:
Given that customer testimonials have tremendous influence over the purchasing decisions of prospects, businesses need to invest more resources into asking for reviews and leveraging reviews to convert leads into sales. Here's how:
Leverage your reviews in your sales strategy and prospect outreach.
Your customer reviews can give you unparalleled insight into the mindset of your customers. Instead of blindly skimming your reviews hoping for 5 stars across the board, use the customer feedback to improve your product, or leverage the positive reviews into your sales strategy by directing on-the-fence prospects to your reviews page. Use this platform as a means of interacting with your customers, inform them that review has not gone unnoticed and thank them for their outreach. With 89% of consumers reading a business's response to reviews, this is a necessary and often forgotten step.
Consider assembling a list of your top clients and categorizing them by industry type. Ask them if they would be willing to act as a referral for your company or to participate in a case study about their experience working with your organization. Sharing industry-specific solutions will help relate your service to a prospect's needs.
How to ask for reviews.
Online reviews are not only important to show prospects what clients love about your company, but they also help you stand out among competitors and improve your ranking on search engines. One way to increase your online reviews is to simply just ask your customers. If you're on the phone with a customer who is boasting about how much they've loved working with you, ask them to share their experience online. If you're asking a client to participate in a case study, mention that their company name and logo will be featured in the file and shared to your social platforms, which will expand their reach. Even consider providing a gift card or giving away a branded t-shirt to all customers who leave a review for your business. A little incentive can go a long way!
What do you do if you get a bad review?
Don't be afraid of a bad review! Not only does the review give you important customer feedback on how to improve, but it also gives you an opportunity to show the reviewer, as well as prospects looking at reviews, that you're invested in their success. Even if the problem that a customer is facing is out of your control, hold your business accountable and be transparent with the customer. Instead of being defensive, ask how you can help and inform the customer that you are taking specific, actionable steps to resolve the problem.
Unfortunately, it's impossible to make everyone happy. If a poorly-rated review pops up on your site, take the time to call existing customers and ask if they've had the same poor experience with your company. If they have, it gives you an opportunity to get in front of the problem and let them know directly that your company is working hard to alleviate further issues. If they say that they've had a great experience thus far, ask them to comment on the bad review and share their experience. If multiple clients are willing to vouch for your service and express that they've been satisfied with your offering, it shows that the poor review is the minority experience.
Looking to upgrade your business phone service? Explore our client reviews to discover why Canadian businesses rely on net2phone Canada.