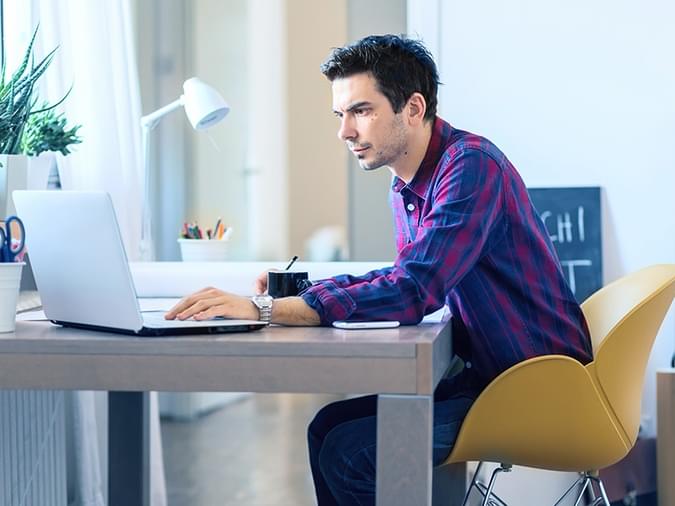 Managing a Remote Workforce with VoIP
If your organization is considering adopting a more flexible work environment, the question may remain; how do you manage a workforce that you never see?
More and more managers are beginning to acknowledge that it is entirely possible to create an empowering team dynamic that isn't confined to the four walls of an office. With advancing communications technologies, such as VoIP, team members can remain in sync with a decentralized workforce. The popular move towards productive working from home has fundamentally changed the way companies do business. If your organization is considering adopting a more flexible work environment, the question may remain; how do you manage a workforce that you never see?
Listen to Conversations
When managing a client-facing department, it's crucial to know how your agents are creating relationships with clients, how your brand is being positioned, and which promotions, features, or customer concerns are communicated most frequently. While you may not be able to overhear their conversations or physically sit in on a call with your remote team, there are 2 important VoIP features that can provide these insights:
Call Recordings: Calls made to and from your network can be recorded and stored within the cloud for quick access. Through intelligent transcription technology, audio recordings can be converted into text so that you can save time by reading the conversations quickly and searching for specific keywords within the transcription.
Listen-In: Supervisors can enter an existing conversation in real-time without interrupting the ongoing call. Neither the agent nor the caller is notified of the supervisor's presence.
Use the Whisper Feature For Training
Training, especially in sales or customer support, shouldn't be restricted to the team onboarding process. Make sure you provide regular training and keep it consistent. While some training activities involve face-to-face interaction, hopping on a call and providing guidance in real-time requires minimal logistical effort and can, therefore, occur more frequently. With the whisper feature, a supervisor monitoring a call between the caller and the agent can speak to the agent live on the call without the caller being able to hear.
Communicate team goals and progress through dashboards
The key to your remote workforce's success lies in meaningful goal-setting. While your employees have the freedom to decide where they want to work, they still need clear direction from their managers in order to remain on track. If your team operates on a deliverable-by-deliverable basis, set clear goals with specific metrics, structured timelines, and expectations.
Here at net2phone Canada, we incorporate important metrics into nearly every aspect of our operations to ensure we're always hitting targets and keeping on top of trends. In fact, every department at the net2phone Canada office uses Klipfolio and Insights dashboards to showcase their KPIs and monthly progress. Not only does this allow us to stay transparent and constantly motivated, but it also enables our remote workers across Canada to keep up-to-date with both team and individual progress. Employee tracking, visibility, and accountability are key to a sustainable virtual workforce.
Host Team Meetings
Team bonding is integral to promoting a happy and healthy workplace culture. Being able to put a face to a name, getting to know each other as people rather than colleagues, and working cohesively together towards the same goal are essential keys to building meaningful and more productive working relationships. If participating in fun activities outside of work is geographically impossible, host regular team meetings to bring everyone together. Every day, the net2phone Canada team meets at 11:52 pm for 'huddle', whether in person or virtually, to discuss personal news, important updates, and team progress.
Huddle is also the name of the free video conferencing software we offer with net2phone Canada's plans.
Trust Your Team
Sometimes, companies are hesitant to embrace a remote workforce because there's uncertainty about whether or not the work will get completed at the same level as if the team were in the office. However, A survey conducted by Connect Solutions reported that among those who worked remotely, 77% stated they were more productive when working remotely; and 30% stated that they accomplished more in less time than when they worked in-house. Set up working-from-home guidelines, organize frequent check-ins, but most of all, trust that your team is motivated to perform well at their tasks.