Today's pharmacy customer expects quick, personalized service.
From getting information on vaccinations, to self-serve activities like prescription renewals, directions, or business hours, consumers will take their business to a pharmacy that will provide them with everything they need in the most effective way possible.
Traditional phone lines limit the way you communicate with your customers.
Cloud-based phone solutions offer far more functionality than traditional phone lines, offering your clients a robust calling experience that can direct them where they need to go.
Traditional lines prevent you from providing your customers with self-service options and you don't have the ability to proactively redirect calls to drive efficiency, or prioritize the calls that make you money and generate both return business and positive customer reviews.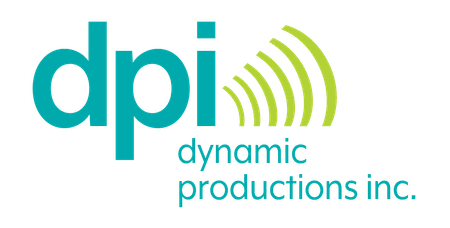 Why VoIP for business?
Here at Dynamic Productions and net2phone Canada, we want to set your business up for success and provide you with all of the resources you'll need to make an informed decision about your technology.
In addition to voice services, VoIP provides access to advanced features and integrations that can increase business agility and productivity.
Check out our FAQ for commonly asked questions about business VoIP.
How can net2phone Canada optimize your Pharmacy's phone system?
Give your customers a professional experience – even when you're not there.
Through net2phone Canada's business phone system, your clients can access your Pharmacy 24/7 even without a live recipient. The cloud-based solution captures and stores accurate information that can be retrieved through an easy-to-use web Portal. Web managed automated attendants, menus, and messaging allow you to take care of your customers when your Pharmacy is closed, or if you're already on the phone.

Eliminate mistakes with automated call scheduling
With a web managed phone system, you can automate your system in advance, based on the day of the week, holidays and more. You can simply make changes to your system to ensure your customers can easily access the information that's important to them, so they won't be surprised by changes to hours or availability of services, such as vaccines.

No voicemail, voicemail to email, or traditional voicemail – the choice is yours.
We understand that managing your Pharmacy's voicemail can be a struggle, especially during peak hours. With a net2phone Canada system, you can choose whether or not to enable a general mailbox for callers, and if you prefer to receive voicemail messages as emails (both as an attachment and transcription) we can do that too. Use professional messaging from Dynamic Productions to clearly set expectations for your customers.
Cordless, corded, or cell phone forwarding – you control how and when you are reached.
Offering a lineup of modern IP based cordless and corded phones, net2phone Canada has options for pharmacies of all sizes. Cell forwarding to one or more cell phones is also available for emergencies during or after business hours. With a net2phone Canada solution, you are in control of how your clients reach you.
Renew Prescriptions without tying up staff.
Connecting your automated attendant directly to your prescription renewal platform, or having speed dial buttons for this service, allows staff to quickly divert callers to your prescription refill IVR without taking your staff away from their on-site customers, or tying up lines.

Upgrade your business phone service with Dynamic Productions and net2phone Canada.
A streamlined VoIP solution
At Dynamic Productions, we form strategic partnerships with industry-leading software providers so that we can provide our clients with a holistic technology solution that supports all of your business needs. That's why we partner with net2phone Canada to bring the highest quality phone systems, the power of audio marketing, and superior cloud-based technology–powered by Canadian data centres, to our clients.

Enjoy crystal-clear call quality and advanced features, seamlessly enhanced with Dynamic Productions' Auto Attendant and Telehold® recordings, providing your customers with a consistent and professional calling experience.

Premier Systems and Services, Connected.
Take advantage of our strategic partnership with full audio support from Dynamic Productions, and Canadian-based bilingual technical support from net2phone Canada.
Without the need for additional equipment, Dynamic Productions can produce professional Auto Attendant, voicemail and Telehold® recordings and set them up in your net2phone Canada SONAR portal. As a net2phone Canada account supervisor, Dynamic can quickly update any of your recordings, such as hours of operation, with no system disruption. Regular audio program rates apply.
Who is net
2

phone Canada?

net2phone Canada is a SaaS-based business communications service provider, delivering the highest-quality hosted VoIP and call analytics solutions to Canadian businesses.

Founded in 2003 as Versature, net2phone Canada is an award-winning company that is dedicated to providing unprecedented support, the highest quality products, and services and innovations beyond a business phone connection.

net2phone Canada's customer-centric approach from the initial customer needs assessment through to onboarding and continued support ensures that every customer receives the guidance they need to be successful.

Introducing plans built for your pharmacy.
$134.99 /month
Pharmasave 2
+ $594 up front for hardware and activation
2 x Yealink W60P cordless handsets

Yealink W60P base unit

Up to 5 users/extensions

Canadian technical support team

No line limits or busy signals for callers

and more!
$134.99 /month
Pharmasave Plus
+ $703 up front for hardware and activation
2 x Yealink W60P cordless handsets

Yealink W60P base unit

PLUS a Yealink T33G PoE desk phone

Up to 5 users/extensions

Canadian technical support team

No line limits or busy signals for callers

and more!
$134.99 /month
Pharmasave 4
+ $812 up front for hardware and activation
4 x Yealink W60P cordless handsets

Yealink W60P base unit

Up to 5 users/extensions

Canadian technical support team

No line limits or busy signals for callers

and more!
What's included
The net2phone Canada Pharmasave plan offers reliable service and advanced functionality, and features. Priced aggressively, you will find the cost to move to net2phone to be similar to your existing business costs.

Unlimited calling
Included unlimited long distance anywhere in Canada or the US.
Canadian support
Our Canadian technical support team is available via call, email, and chat.
Ditch the busy signal
No line limits for callers and up to five extensions / users.

Works where you need it to
Web based management and configuration, unlimited cell phone forwarding, plus iPhone and Android mobile apps.
Unlimited features
Included unlimited call handling capabilities, voicemail to email transcription, and more.
Conferencing
Huddle Video Conferencing for up to 50 participants and audio conferences for up to 5 participants.

Looking for more information?
Learn More
Submit your information below to speak with a net2phone Canada expert.