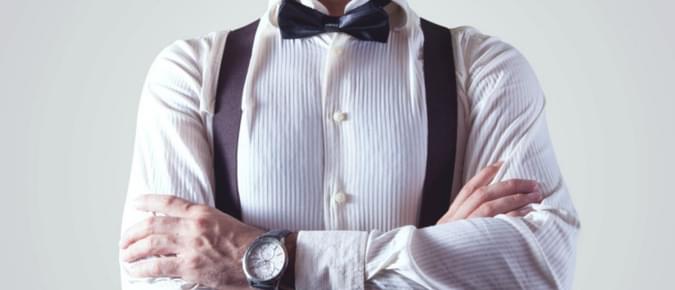 The Cross-Functional Approach To Customer Success
Customer Success is taking the SaaS world by storm. While many companies are attempting to create an external image based on a customer-first approach, they are often struggling internally with dysfunctional 'silo' departments that are focused on their own goals, rather than those of their customers. Silos tend to compete with each other, resulting in a customer experience that is catered to the needs of the specific department the client happens to be interacting with.
Chances are you've probably experienced this yourself. Multiple departments have their own idea of what it means to be customer-centric and their desire to serve their own agenda results in silos that don't come together as a whole. Jeanne Bliss, the author of Chief Customer Officer, calls this 'inside-out' thinking. Each department believes they have the correct approach because their ideas serve their needs. A true customer-centric organization has an 'outside-in' approach ingrained in their culture and vision. An approach based on the customer's ideas that serves the customer's needs.
Establishing Customer Success
To establish a customer-centric approach, teams must work together to create a cross-functional relationship that is based solely on understanding the client's needs and devising a strategy that will make them successful. It takes an empowered team that can communicate effectively to design processes that increase customer success at every stop on their journey through the company.
At Versature, our cross-functional approach to Customer Success is most prevalent in our Customer Advocates Team. Leaders from our Support, Onboarding, Billing, Sales, and Customer Success teams meet weekly to discuss customer issues, internal processes, and long-term vision. Our goal is to create a customer experience that is dictated by the customers themselves. We want each client to achieve their goals, on their terms.
To truly achieve this result, there needs to be total transparency across the organization and in every customer interaction. The absence of silos creates an absence of solutions driven by individual agendas. This creates unity across the organization to serve every customer uniquely and successfully.
Reinforcing Customer Success
However, this approach doesn't come without its challenges. It requires total buy-in from every department and is constantly reinforced by:
Sharing stories of successful clients and positive feedback at our daily company 'huddle' meeting.
Listening to recordings of satisfied users expressing how our service has transformed their business.
Creating office visuals to help ingrain our purpose and display them alongside our Sales and Marketing metrics to prove their value.
Engaging our fellow colleagues and recognizing each other for having a positive impact on clients.
Utilizing our autonomy to develop strategies and initiate change within our departments, creating buy-in across the entire company.
Lastly, our "Why We Do What We Do The Way We Do" whiteboard in our office is updated with a new story every Tuesday following our Customer Advocates meeting. This brings our clients into our office every day, allowing us to keep focused on working 'outside, in'. The whiteboard works to boost morale and recognize achievements, but is also a visual representation of our Customer Advocates Team; a prominent reminder of our commitment to creating a customer experience that provides value, enables success, and exceeds expectations.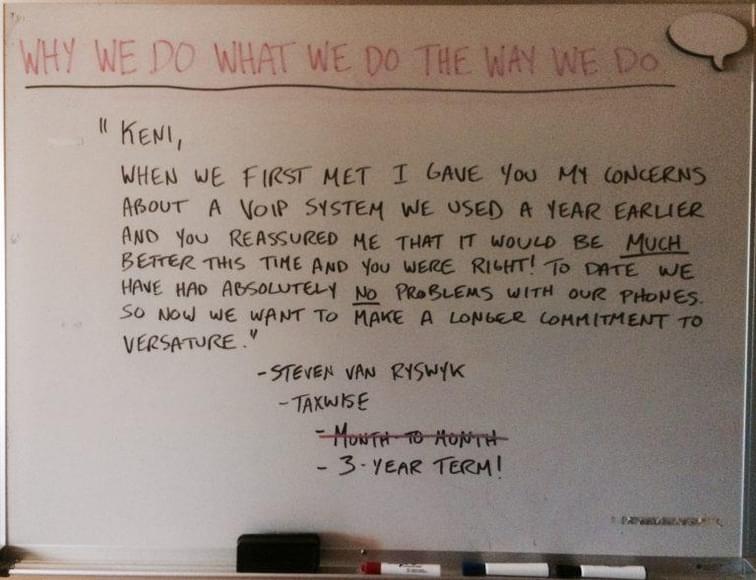 TaxWise – specializing in helping people with disabilities/medical conditions, and their caregivers, get the maximum tax refund they are entitled to. Visit www.taxwise.ca for more information.