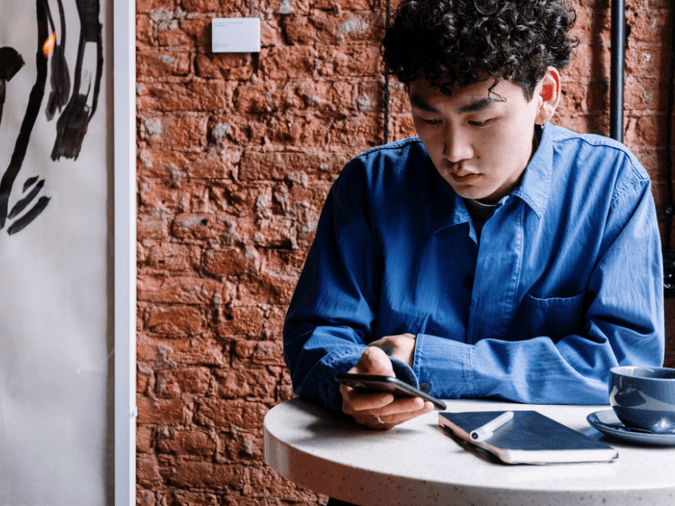 Sending
SMS

Messages Through Your Business VoIP App
Engaging with businesses through cloud-based SMS messaging has unlocked the door to much more organic communication, simply by allowing prospects and customers to use their preferred devices for fast and easy connections. Hosted PBX providers are increasingly making it easier for businesses to direct SMS messages externally. Now, mobile apps are becoming a go-to offering among business VoIP providers. An increasing number of companies are tasked with re-assessing the way they use this tool by choosing the right content and tone that is best suited for SMS, while keeping in mind industry regulations and obeying solicitation laws. Let's start leveraging your cloud-based SMS mobile application. Here are a few reasons why your teams should be taking advantage of mobile app SMS communication.
One Centralized Number
As we move into the age of fast service delivery and effective customer success, cloud-based SMS communication forges a connection with your customers at all stages of their journey. Using too many phone numbers can wreak havoc on tracking your communications. Centralizing your communications to one business number allows employees to retain confidentiality when conducting business, while simplifying their contact information for their prospects and customers. This comes into play during the pre and post-purchase phases such as sending reminders or follow up messages. We see this with businesses sending SMS reminders for anything from early credit card payments, various types of appointments, deliveries and so on. Similarly, following up with prospects after they have interacted with your business will keep your organization top of mind. Having a cloud based communication app enables businesses to use SMS regardless of location.
Unified Versatility
Having multiple touchpoints can display transparency and the willingness to foster communication with your leads, no matter the audience demographic. No business needs to lose contact with leads or customers over inconsistent communication or inconvenient hours of operation. By sending SMS messages through your app, you indirectly take the pressure off of prospects and customers and let your customer success teams shine. For example, net2phone Canada's SMS messaging through our mobile application allows for front-line representatives to build better relationships, while still providing information during traditional sales and support queues. Unifying your business VoIP with it's very own mobile app transforms the traditional approach to conversations by allowing your team to keep communication flowing while tracking data in a unified solution. Focus on responding effectively to your client base by keeping things as seamless as possible. Presenting yourselves in a way that promotes simple in-app communication when needed speaks volumes to the way your organization handles more complex challenges.
Having the ability to communicate to your leads, customers in need of requests, or those who aren't available to return a phone call should not be limited to voice interactions. Short message service (SMS) messaging through dedicated mobile applications is how businesses today are extending their offerings. Click below to find out what net2phone Canada has to offer with SONAR SMS through SONAR, net2phone Canada's cloud-based VoIP business phone SMS feature included in all packages.