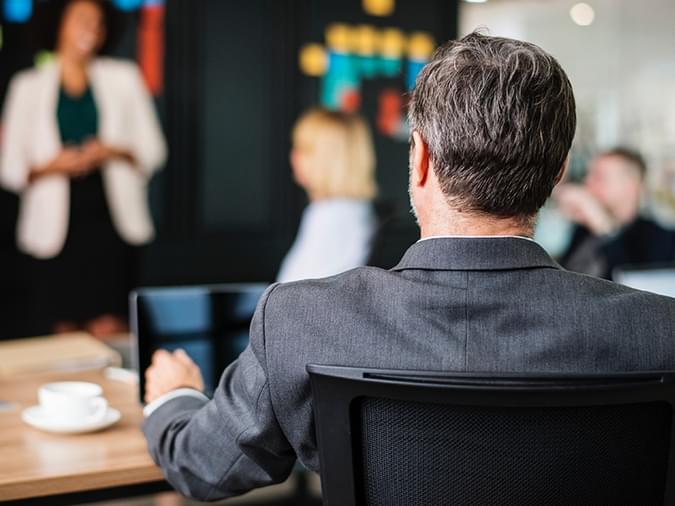 How to Re-Engage Your Prospects in the New Year
How do we engage our prospects and customers when life is so busy? The last thing any person wants is to receive is cookie cutter emails and scripted phone calls. Here's how you can differentiate from all the noise.
Let's start with some quick fast facts about what keeps us busy:
On average, people receive 121 emails a day
Executives spend at least 23 hours a week in meetings
Adults send and receive 32 texts per day on average
Not to mention day-to-day activities to keep a business running like making and taking phone calls, managing employees and doing your genius work. It's no wonder business people find the time for anything!
How do we engage or reengage our prospects and customers when business life is so...busy! The last thing any business person wants is to receive is cookie cutter emails and scripted phone calls. How do you differentiate from all of the noise?
Here are some recommendations but you are going to have to BE UNIQUE and differentiate yourself from the competition.
Be of Value!
Seems straightforward enough, doesn't it? Lose the scripts and dig deep. Find out what is new in their business world, industry, or community. Is anything changing in their specific market landscape? Are congratulations in order? What would be of value to your contacts? A book? Event recommendation or tickets? Introductions? Industry research? A welcome back treat? Share or do something that will help make their data brighter and solve a problem or ease a business pain.
Instead of "What can I sell?", flip the script to "How can I help?"
Empathize!
The biggest business relationship crusher is a one-sided relationship. You want to sell, they don't want to buy. You want to meet, they don't have time. You want to reconnect, they ghost you. You want, they don't. Sound familiar? Empathy goes a long way in today's world, including in business. Consider their role and responsibilities. Talk to other people in your organization that may hold similar jobs and find out what makes them tick (and get ticked off.) Show that you understand what challenges they are up against daily. Pick up the phone and have a genuine check in via voice vs a pitch. Provide value to their day without having an agenda. Seek to understand, not to be understood.
Random Acts of Business Kindness
Recently we attended a conference and found many people with their phone battery running low. Everyone wants to stay connected and some people even left their phones unattended plugged into an outlet. (note to conference organizers everywhere, offer this as a sponsorship opportunity - HINT!) We saw a need and an opportunity and seized the day! For every phone we saw plugged in or distraught smartphone owner looking for power - we gifted a portable smartphone charger. Attendees were excited to receive a small yet extremely practical gift. It was a little thing but powerful (no pun intended...well kind of.) Now it is a standard practice for every event we attend. Find creative opportunities to deliver on #RAOBK.
Apologize
Yes, I said it. Sometimes businesses miss the mark. What may be standard operating procedures for your company may be a pet peeve to the people you serve. That bad review may have been brought on by an abysmal experience with the company. That "difficult" customer you have may be an advocate in disguise. That customer who churned probably has some lessons learned to share for future growth. Take an opportunity to speak to someone even if it is uncomfortable. Apologize, even if you don't believe it could have been handled differently. Engage, so the person feels heard. Look for opportunities to improve a relationship and have a manager or executive reach out, by phone. You never know, you may turn the relationship around!
Delight!
We've heard the term "Delight your customer" which can be done with new features, excellent service, and outstanding products, but what about everyone else? Leads are getting stale, partners not bringing in business, team members not engaged? What would delight them? Not sure What would make them say you are the best company to do business with, or that you are the best manager or teammate, or maybe that your organization treats their partners as a member of the team? Not sure what to do? Sometimes it is as simple as asking. What would make your business day?
A different approach is always needed if you want different results. Sometimes the things you need to do are entirely within reach.
As Steve Jobs said, "Think different."
We want you to be able to experience the net2phone Canada difference. Contact us today to see how we can help! You never know. You may be delighted?