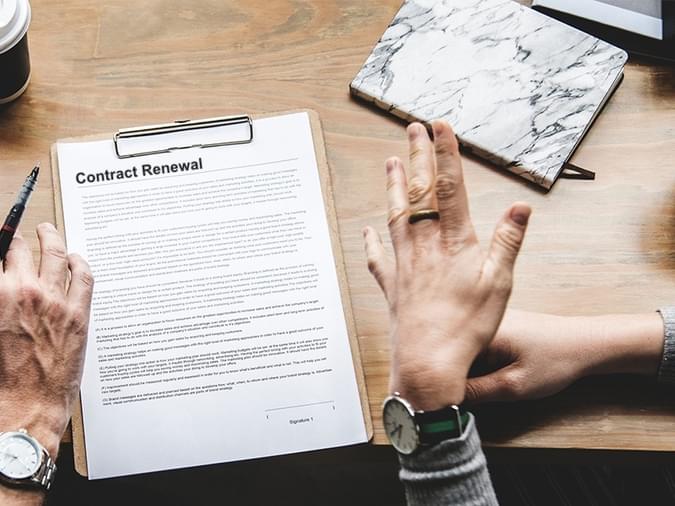 10

Ways to Boost Customer Retention

All successful businesses know that the sales process is merely half the battle and that what really makes a business prosper is the ability to retain existing customers
Many businesses prioritize finding new prospects and obtaining new leads because it's their main means for growth. However, all successful businesses know that the sales process is merely half the battle and that what really makes a business prosper is the ability to retain existing customers. With a retention rate of 102%, we asked our Customer Success Managers for their expert tips on how to achieve negative churn. Here's what they had to say...
1. Always respond to requests within a predetermined amount of time. At net2phone Canada, our Customer Success Managers respond to clients within a 24-hour window. Even if you don't have the time to action the request, acknowledge that the request has been received.
2. Keep a record of topics of conversations with clients and their product requests so that when your company launches a new feature that aligns with a client's interest, you can reach out and ask if they would be interested in piloting the new feature.
3. Build genuine, trusting, and productive relationships with clients. A customer success representative is not a salesperson, ensure that your client understands that you are not trying to upsell but rather to provide more value to their current service.
4. Be proactive, don't just reach out when it's time to renew a contract.
5. Offer to go over an account review with your client. If your company has the tools available, look through their usage with the solution you're delivering to them - are they optimizing all of the features? Are they using it correctly? Could their business benefit from alternate products or services you offer? Look over their account with them, listen to their feedback and let them know what services are available.
6. Ensure your customer success team has a solid knowledge of your business offerings so that they can actually be an effective advisor.
7. Be an advocate for your client. If a customer has questions or is experiencing challenges, work on behalf of your client when discussing with your own team members how your company can provide a solution. It's great for clients to know that they always have someone in their corner!
8. Get your clients to develop attitudinal loyalty by believing in the product rather than simply using it. When you work with your clients one-on-one, provide them with all of the resources they need to gain the most value out of your service, and ensure they're using your product successfully. By doing so, they'll be more willing to provide client reviews, take part in case studies, or even be a referral account to provide to a prospect.
9. Do some research into your client. When you're responsible for managing hundreds of clients, it's unrealistic to assume that you'll know every detail about every business. Before you reach out to them, do a little research on their website and see what new launches your client has come out with, what accolades they have been awarded, and what they've been up to since the last time you spoke. Not only will it provide some great talking points, but you may notice some actions on their website that your company can assist with.
10. Reach out to new clients for a quality control check within the first few weeks or months. When providing a control check, it's a great idea to reiterate important messages about your company's support, mention who will be their point of contact going forward, and ensure they know what aids are available to them to ensure their service is being optimized.
Need a reliable communications solution to keep in touch with your customers? Schedule a tour with our Product Experts and learn how net2phone Canada can empower your business.