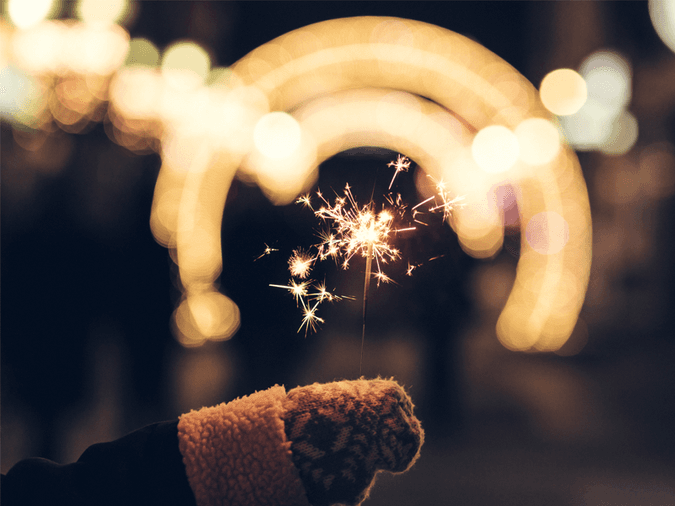 3

Tips on Reaching out to Prospects

&

Clients During the Holiday Season
Ah the holiday season. You've frozen your way through November and December and are ready to take that much-needed 2020 home staycation (you know, at least until everything goes back to normal), and productivity has slowed down to a trickle of eggnog by mid-December.
I've been in Sales for over a decade and every year it's the same challenges – once December rolls around it seems that everyone you need to talk to to get the ball rolling is out of the office. Those who are don't think that December is the right time to start investing in new technology (just think of the work involved!), and the stress of the holiday season is starting to interfere.
Now, what many of you might not know is that December and the holiday season is not only perfect for implementing a new phone system, but that it's also the perfect time to reach out to clients!
Why Reach Out During The Holiday Season?
There are so many reasons why reaching out during the holiday season is beneficial, no, scratch that, ridiculously important.
First up, if you're not engaging with your clients someone else might be. And at the end of the day, it's the personal touches that really make sales, so if Jack at your competitor's company has been sending your client holiday cards and you haven't, your client is probably going to remember that and go with Jack instead.
Next, even though people are on vacation doesn't mean that all work stops. The mantra of the Sales department is as easy as ABC… Always Be Closing. You've probably still got numbers to hit and the business must go on!
Now, this isn't to say that your approach has to be the same all year round. The holiday season is the perfect time to reach out to clients through networking and virtual events rather than through the phone. Instead of focusing on calls, attend a virtual fundraiser. You'll be supporting a good cause and bonding over the mutual support of a non-profit… something you can bring back into the conversation after the dreaded new year's day hangover.
Without further ado, here are my three top tips for reaching out to prospects and clients during the holiday season, without being smarmy and sales-y about it.
Tip #1: Get Ahead Of The Uptick
It is important to prepare for the holidays and get ahead of the uptick in employee holiday staycation. In a business such as ours, the Holiday season can actually be a great time to deploy a phone system. Even though net2phone Canada's industry leading provisioning and onboarding processes ensure that there will be a smooth and seamless transition with no downtime, clients often see a change in telephone systems as being disruptive to their day to day. Therefore, in completing sales processes, planning and preparation in the months leading up to the holiday season, solutions can seamlessly be deployed throughout organizations during the quiet period, allowing their staff to hit the ground running with their new and improved technologies in the new year. What better time to change the phone on everyone's desk and change phone numbers than when barely anyone is in the office to be affected by the change?
By dealing with the nitty-gritty details before the holidays, the slow period between December 20th and January 5th (or thereabouts) can be used to send your phones to you and to plug them in. Once everyone gets back to work and ready to ramp up in January they can start using their new net2phone Canada phones from the get-go. If the client isn't ready for deployment yet, the slow time can be used to iron out any light details or to schedule heavier discussions for the new year.
Tip #2: Make Friends
Sales is more about just closing deals, it's also about making a connection with others and helping them achieve their business goals. During this 2020 quarantine holiday season especially, it's important to understand that clients' and prospects' focus may shift towards their time off, family, friends, and the added stresses that the holiday season can bring upon them. It's important to tone down the aggressive sales pitch and urgency, and to simply take interest in your clients on a personal level.
What are they doing for their holiday? How's are they planning their socially distanced festivities? What do their children want as a gift? Bond over the mutual love of online shopping or skiing down a black diamond course. Instead of meeting for a Sales pitch, attend an event or fundraiser together. It's a great way to learn more about your clients and prospects on a personal level than just over the phone. Especially during the holiday season, any excuse to take a couple hours off at the end of the day to attend a virtual event is a blessing.
Tip #3: Be Forthcoming & Set Next Steps
It's totally understandable that some, if not most, people don't want to be focusing on big changes like changing phone solutions during the already-stressful 2020 holiday season. You might catch them on their last day before they start decorating their property for the holidays, enter the daunting gift wrapping marathon, or right as they're gearing up for some fun winter activities.
With that in mind, I always like to make next steps at the end of my conversations during the holiday season to let my prospects and clients know when I'll be out of the office and when I'm returning. Not only will this help you both plan out when you can reach each other again, but you'll also be on your peaceful, calm staycation with your January meetings already booked. There's no better feeling than that.
– – –
This holiday season I encourage you to take the time to reach out to your connections and wish them a happy holiday. By taking an interest in their personal lives (especially checking up on them during this 2020 holiday season) instead of being all sales, all the time, your prospects will build more trust in you, strengthening your connection and leading to a better outcome for both your business and theirs.
Before you sign off on your home staycation, why not check to make sure your communication channels are primed with information for those still working while you're away?