Today's pharmacy customer expects quick, personalized service.
From getting information on vaccinations, to self-serve activities like prescription renewals, directions, or business hours, consumers will take their business to a pharmacy that will provide them with everything they need in the most effective way possible.
See the plans
Get your free quote
Enter your information below to speak with a net2phone Canada expert.
How can net2phone Canada optimize your Pharmacy's phone system?
Give every caller a more professional experience with call routing
Use auto attendants to professionally greet & easily navigate callers to the right department using a voice menu system to ensure they reach the right person every time. Call queues let your callers "wait in line" rather than get the dreaded busy signal.

No voicemail, voicemail to email, or traditional voicemail – the choice is yours.
We understand that managing your Pharmacy's voicemail can be a struggle, especially during peak hours. With a net2phone Canada system, you can choose whether or not to enable a general mailbox for callers, and if you prefer to receive voicemail messages as emails (both as an attachment and transcription) we can do that too.
Give your customers a professional experience – even when you're not there.
Through net2phone Canada's business phone system, your clients can access your Pharmacy 24/7 even without a live recipient. The cloud-based solution captures and stores accurate information that can be retrieved through an easy-to-use web Portal. Web managed automated attendants, menus, and messaging allow you to take care of your customers when your Pharmacy is closed, or if you're already on the phone.

Desk phone, Softphone, or Mobile Phone — Receive your calls however, wherever
Seamlessly switch between a traditional desk phone, a browser-based softphone or mobile app (Android/iOS) to make and take calls no matter where you are. The best part? Wherever the day takes you, you can make and receive calls from your smartphone device as if you were sitting at your desk, without having to give out your personal phone number.

Renew Prescriptions without tying up staff.
Connecting your automated attendant directly to your prescription renewal platform, or having speed dial buttons for this service, allows staff to quickly divert callers to your prescription refill IVR without taking your staff away from their on-site customers, or tying up lines.

Traditional phone lines limit the way you communicate with your customers.
Cloud-based phone solutions offer far more functionality than traditional phone lines, offering your clients a robust calling experience that can direct them where they need to go.
Traditional lines prevent you from providing your customers with self-service options and you don't have the ability to proactively redirect calls to drive efficiency, or prioritize the calls that make you money and generate both return business and positive customer reviews.

Pharmasave Perferred Pricing
$134.99/month
Includes:
3 Yealink T31G Desktop Phones
Up to five extensions
Easy to manage platform
White Glove System Set-up
Standardized Pharmasave Configuration

Unlimited North American calling
iOS and Android Mobile App
Add-ons
Additional Extensions: $27.99/user/month
Additional Yealink T31G: $1.99/user/month
Cordless Phones:

Base + Handset: $225 / one-time fee

Additional handset: $130 / one-time fee
What's included
The net2phone Canada Pharmasave plan offers reliable service and advanced functionality, and features. Priced aggressively, you will find the cost to move to net2phone to be similar to your existing business costs.

Unlimited calling
Included unlimited long distance anywhere in Canada or the US.
Canadian support
Our Canadian technical support team is available via call, email, and chat.
Ditch the busy signal
No line limits for callers and up to five extensions / users.

Works everywhere
Web based management and configuration, plus iPhone and Android mobile apps.
Unlimited features
Included unlimited call handling capabilities, voicemail to email transcription, and more.
Conferencing
Huddle Video Conferencing for up to 50 participants and audio conferences for up to 5 participants.

On-demand Demo
Want to see what the platform can do? Watch our on-demand demo video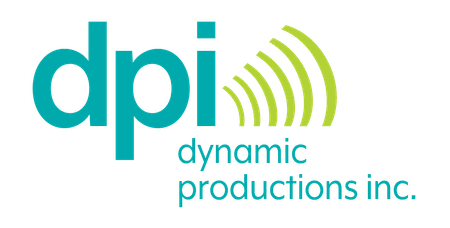 Always sound professional
Want to make sure your messaging sounds the best? Professionally voiced auto-attendant menus and customized on-hold messages are available through Pharmasave's preferred vendor, Dynamic Productions
Looking for more information?
Get your free quote
Enter your information below to speak with a net2phone Canada expert and receive your free quote.
Back to top
Get your free quote
Enter your information below to speak with a net2phone Canada expert and receive your free quote.