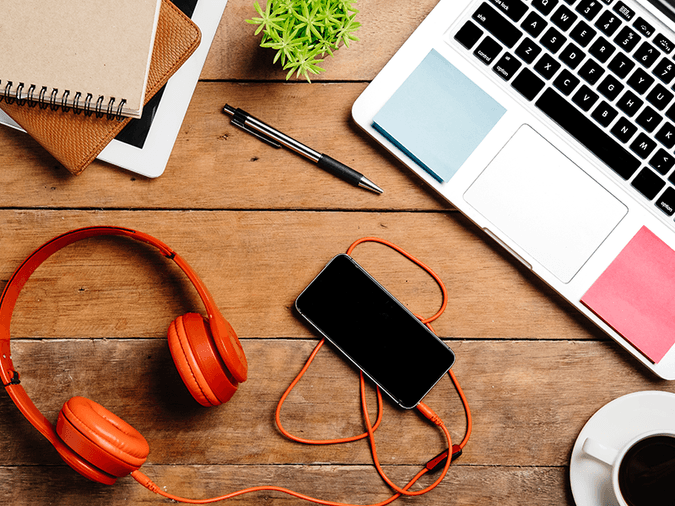 Top Cloud-Based Tech Tools for the Remote Workforce
Successful telecommuting is only made possible by cloud-based technology. For organizations who have yet to transfer their critical business software to the cloud, this will be their first step towards digital transformation.
Successful telecommuting is only made possible by cloud-based technology. For organizations who have yet to transfer their critical business software to the cloud, this will be their first step towards digital transformation. In addition to their required softwares, businesses will need to adopt telecommuting technology, which encompasses how you share your work, collaborate, and communicate with one another.
To properly prepare your team for remote working, you need to first address these technology needs:
Internet
With the tremendous progression of broadband infrastructure networks, home offices have become more sophisticated than ever before. Modern home internet connections are incredibly robust, and can typically support the average remote work setup.
Email
Email has long topped the list of critical business communication mediums. However, under remote working procedures, email is of even greater importance.
Phone
An organization's business phone system is one of the most important tools in it's arsenal. A unified communication experience is something all businesses need to consider to eliminate geographical and technological barriers and keep mobile and remote workers, road warriors, and virtual teams connected.
Companies who once invested in on-premise PBX systems are now looking for more cost-effective options. Many traditional on-premise PBX systems are nearing or past their End of Life (EOL) and are no longer being supported by their vendors. Organizations are looking for replacement solutions that will scale without having to bear the maintenance burden and restriction of 'in the box' functionality or 'on the wall' solutions. Cloud-based phone solutions, such as VoIP, adapt to changing business needs, reduce maintenance costs, and provide closer integration with organizational systems. As a result, organizations are shifting their own investments from in-house, on-premise solutions to more cost-effective cloud phone solutions.
Video Conferencing
Video conferencing is the closest replacement for in-person meetings and serves as a critical tool for remote employee collaboration and engagement. While most in-office organizations have yet to explore these technologies, it will be a critical component of their telecommuting technologies. While there are plenty of options that span from rudimentary, to very sophisticated, we recommend video conferencing technologies that allow organizations to record meetings and share presentations. If the organization is frequently video conferencing with individuals outside of the company, it is important to choose a browser-based video conferencing solution as it will require no software downloading on either end.
Instant Messaging
Instant messaging platforms help employees collaborate quickly, group chat as teams, and share their favourite memes! Instant messaging is a critical tool for organizations that require real-time communication, even when physically isolated. There are plenty of Instant messaging tools that offer similar features, including the popular ones listed below.
Slack is one of the most popular internal instant messaging apps for businesses. It allows for one-on-one messaging, group chat, individual and video conferencing calls
HipChat offers 1-on-1 messaging, group chat rooms, file sharing, screen sharing and video conferencing. It also features third-party integrations.
Microsoft Teams is part of the suite of Office 365 tools and serves as a chat-based workspace focused on real-time interactions.
Google Hangouts' chat app features integrations with the Gsuite productivity tools including Google Drive, Docs, Sheets, Slides, Calenda and Mail.
Many of these platforms offer free trials! Sign your team up for various trials to evaluate which tool will work best for your team.
Collaboration & Project Management
Team collaboration is undoubtedly harder to achieve from behind screens, but even more critical with full-time teleworking. Luckily, there are a myriad of tools that enable file sharing and project management.
Trello is a useful tool for small businesses to maintain status on projects and tasks
Asana is a product management solution engineered to help teams collaborate on projects. You can create projects, assign tasks to team members, and track the progress of employees. The app provides many different views of a project, no matter how your teams like to work.
Cospace is one of the more sophisticated team collaborations apps available. It enables users to track tasks, manage projects, share files, and video conference.
Business continuity through digital transformation is one of the hottest topics in business. Download Versature's 'New' Best Business Practices for Digital Transformation guide for expert tips from industry leaders.