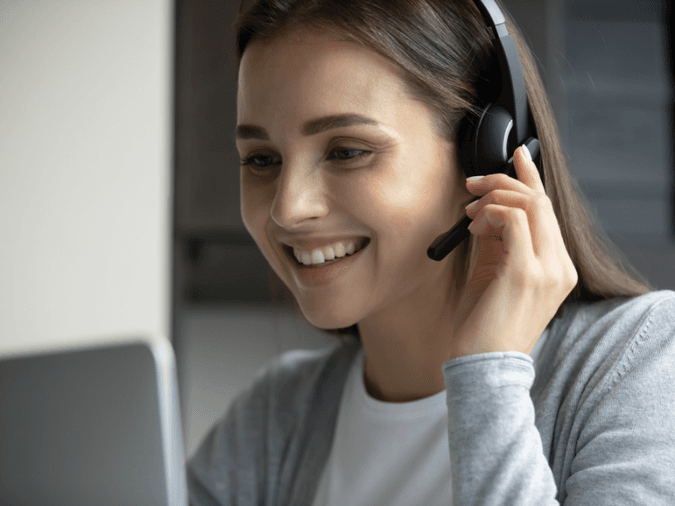 How Tech Support Managers Use net
2

phone Canada to Solve Tickets Faster
Efficiency, among other goals, can drive your organization towards success. Leveraging powerful tools, like a reliable, Canadian-based business communications solution is the answer. Overall customer success and solving company inefficiencies share equal value at net2phone Canada. We interviewed our very own Tech Support Manager to learn his tips on how to best solve support tickets using your net2phone Canada solution:
Performance Wallboards
Using Performance Wallboards are a game changer when it comes to managing a tech support team. Set up your agents with wallboards on their screens to not only view key performance indicators live, but to align themselves with tech support managers and team goals. Wallboards refresh every minute, include inbound and outbound stats, have 4 component options (gauge, value, table, chart) as well as a clock and a text box, do not require presentations software, include pre-built dashboards and use drag and drop manipulation. Tech support managers can edit these wallboards through our Insights Portal.
SONAR Call Center and SONAR Charts
SONAR Call Center Statistics and SONAR Charts have been main drivers in common business phone analytics, and it is no different when it comes to managing a tech support team. Having the ability to simultaneously deal with incoming tickets, customize and monitor multiple metrics while setting up team goals such as maximum abandonment rates and average hold time allows your agents to work together while being conscious of the larger goal at hand. Download and filter your data for quick and easy reporting and trend seeking by importing spreadsheets with your new .csv files. Queue stats, agent stats, agent availability, dialed number stats and abandoned calls are all viewed by agents and can ensure that each incoming ticket is directed to the right person. Some other notable default stats that are included in our web-based client portal are status, average handle time, talk time, calls waiting, wait time, call volume, calls handled and basic caller information.
Wrap Up Time
Wrap up time is more important than you think, especially when dealing with a large number of tickets in one sitting. Wrap up time is the amount of time (in seconds) after a call ends and the agent is prompted to take another call. Having your agents take some time in between calls is vital for the prevention of burnout, and with a feature like wrap up time, you can turn an under performer into a record setter.
Adjusted Data vs. Non-Adjusted Data
Adjusted data vs. non-adjusted data when goal setting is of utmost importance. Without adjusting your data for outliers, it starts to skew in multiple directions and all of a sudden your team is confused about the overall daily performance. Accounting for fluctuations due to one-off cases, impatient callers who may act in odd fashions, or simple hiccups shows your agents that without those outliers, your team is on-track. Understanding the data is half the battle, and adjusting your data to properly reflect what normally happens in-turn affects how and what to monitor in the future.
Integrations
Integrations with CRM platforms like Zendesk enables users to provide unparalleled customer support through quicker engagement, automatic information retrieval and capturing, and caller interaction tracking.Once the integration has been downloaded, users can automatically see an icon in the top right corner of their Zendesk page. When a known user calls, any existing tickets they currently have will appear within the Zendesk platform. If you receive a call from a number that is not currently associated with a ticket and/or user, you will be prompted to add them as a user within Zendesk. Call data is automatically captured and populated within the app and stored in the cloud to be easily retrieved by users and management for reporting. Statistics like call duration, and call type (inbound, outbound, missed) are captured for that specific call. Couple that with call recordings and you have the perfect agent training tool.
Video Conferencing and SMS
Video conferencing or SMS features expand the limits of your office space and grant access to agents dealing with tickets almost anywhere they choose. For tougher issues, video conferencing might be a viable option when trying to give the best directions to your customers, whereas SMS messaging might work in scenarios where support isn't time sensitive. Regardless of the situation, these features alone give a whole new meaning to 24/7 support and customer preference.
Needless to say, trusting your business communications is crucial for tech support teams, and what better way to efficiently solve your customers issues than by investing in a system that just works. Learn more about how net2phone Canada has the solution for your tech support team right here.