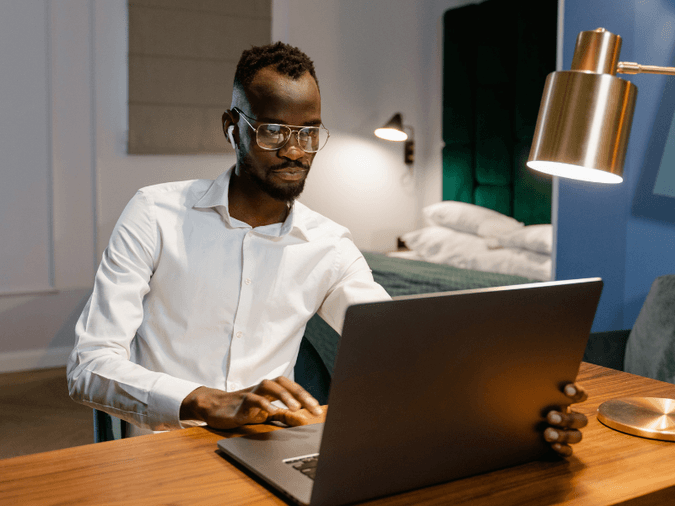 Remote Collaboration: How to Host a Productive Team-Wide Q
&

A

We've witnessed first hand how remote work can seem challenging if coordination between departments has not been executed properly. Without the implementation of a solid communications solution, properly planned meetings and committed top level management, things can seem daunting. Thankfully, it doesn't have to be that way. Navigating through the unknown of remote work is a thing of the past when your organization knows how to host a productive team-wide Q&A. Here's why, and how to do it:
Why Are Q&A's So Important?
Having the perfect opportunity to voice your comments, questions or concerns regarding anything from work policies to what to bring to the next team BBQ lightens the load of your employees and their overall daily work mindset. As the days and weeks pass, remote collaboration becomes so much more valuable and communication becomes that much more important. Sharing what you as an employee are experiencing or simply a question about your employer can be made easy through an anonymous team wide Q&A session. Letting others feel the need to speak up without showcasing who asks the questions can prove beneficial for those of us who are not the most comfortable with in-person meetings.

Preparation For Your Q&A
It's common for employees to have comments, questions, or concerns pop up during daily tasks, post-meetings, or even after a long break. Whether it's regarding compensation, benefits, future offerings, office policies, projects, team expansion, employee retention and so on, it's important to gauge their opinions on these topics as efficiently as possible by sending out surveys in advance. For example, Google Forms has been a great tool used for gathering responses, and it is no different for Q&A's. This way, topics will not be forgotten and your team will have access to voicing their opinions, even in an anonymous manner. It can seem challenging and intimidating to many employees when management puts people on the spot for a Q&A while it is in progress, so sending out surveys in advance not only takes pressure off of your colleagues, but also gives your management staff time to collect feedback, spot any trends and prepare specific talking points when addressing the virtual attendees.
Multiple Perspectives Using Multiple Features
Yes, having your CEO or President speak is one of the most common ways to run a teamwide Q&A. However, top level management can only oversee so much of the day-to-day activity within your organization. Inviting 2 or 3 managers, HR specialists or others that will participate in answering questions as they get asked will greatly increase the efficiency of your meeting. Treat this Q&A in the same way you would a town hall meeting, and make sure your thought leaders and product/service experts can offer their expertise and comments. Working towards a greater goal involves more than one person answering the questions of an entire organization. In this situation, using software features such as AirMeet and Around The World are great platforms to co-run Q&A's. Not only that, but enabling your teams to use chat features and raise hand options for requesting the microphone generates more engagement throughout and often can encourage others to ask their questions.
Conclusion
We know one thing for sure when it comes to team wide Q&A's, and that's to incorporate a cloud-based communication solution that connects you to the rest of your organization. net2phone Canada allows your team to focus on serving your customers while your internal communication needs are centralized in one hosted PBX. Explore everything we have to offer your industry by visiting our industry page and see for yourself how business VoIP is keeping organizations up-to-speed.