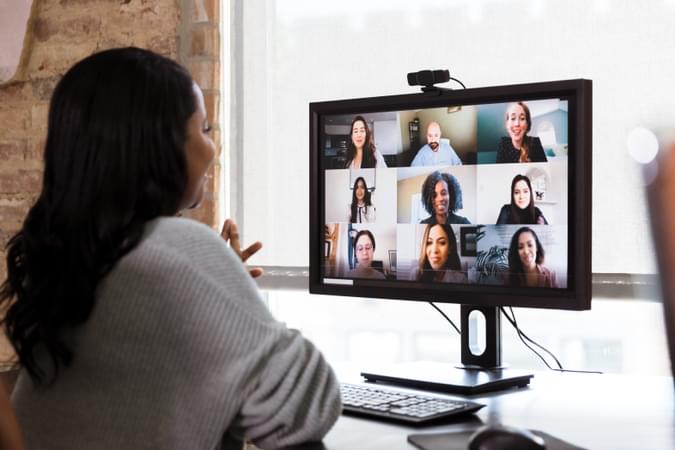 Showing The Love — How To Show Employees You Care
Employees who feel appreciated and valued by their team are infinitely more likely to go above and beyond and surpass their targets. Here's how net2phone Canada shows employees they care!
Here at net2phone Canada, we love to show our employees that we care. We took an especially giant step forward with this in 2018 when net2phone Canada's Executive team decided to hire a dedicated People Operations specialist (me!) to join the team. The goal was to help establish a recruitment process, put an Application Tracking System (ATS) in place, alleviate our Managers from a lengthy recruitment process, refocus our growth efforts, and be a point of contact for employee related concerns.
Embrace the Fun
It's not surprising for anyone to hear that we spend a good chunk of our lifetime in the workplace. The question is, WHY NOT have a bit of fun while we're at it? Things like foosball tables and beer o'clock don't make or break a company culture, but it definitely helps with refocusing your energy, giving yourself a break or just having a laugh. Countless studies and statistics show that employees who feel empowered in the workplace and are given the freedom to set their own agenda are far more likely to deliver positive results. In other words, encouraging employees to take mental breaks throughout the day and blow off some steam is a win-win situation for everyone.
Leverage Data
net2phone Canada is a data-driven company and we like to leverage our own data to improve all aspects of our organization. One way we do so is by putting it into leaderboards that display important KPI's and live metrics to highlight our employees that go above and beyond to nail their targets! Not only does this reward top performers, but displaying achievements for the office to see motivates all team members and creates a fun and competitive environment. A little bit of friendly competition can go a long way!
Reward the Go-Getters
On the topic of recognizing our team and team efforts, net2phone Canada has a monthly "Dolphin Cup" award that's given to someone who embodies the company values and contributes something really meaningful to our organization. Whether that's stepping outside their expected role and helping out a fellow colleague, or assisting a client through a tough challenge, this award is celebrated at the beginning of each month during our daily huddle. Metrics and KPI's aside, it's important to recognize the humans that are contributing to our mission here at net2phone Canada.
We have something special here at net2phone Canada which is heavily reflected in our corporate culture. We share a set of values that include giving back to our communities, creating an inclusive environment for all, challenging ourselves both in and out of the office, and bringing our authentic selves to work every day. Sure, the office dogs are a bonus, but the real value of working at net2phone Canada lies far beyond the workplace perks.
Motivate your team and reward top performers with performance wallboards from net2phone Canada Insights.