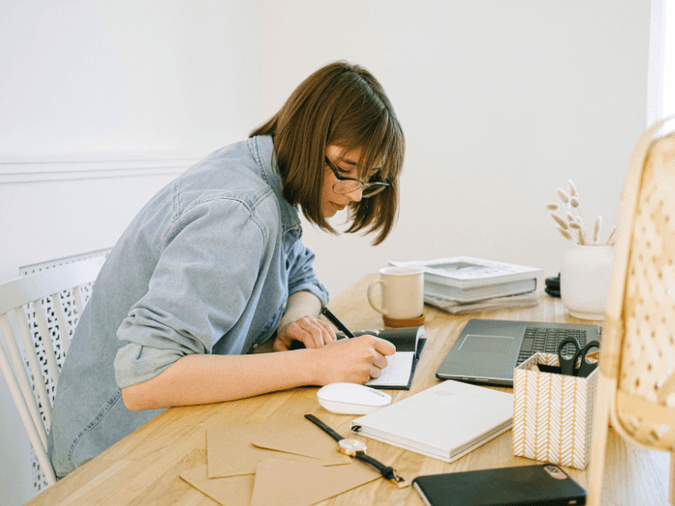 A Day in the Life of a Remote Worker
Written by: Nick Arcuri
It's probably not the commute, the lunch break, or the desk setup you had in mind, but remote work has turned into a lifestyle change. Logging these changes to your daily routine makes for a great conversation starter, and comparing the differences and similarities between you and your teammates during this time can be comforting. Today, we take a look into a day in the life of a common remote worker at net2phone Canada, and how our team is navigating a remote work-life balance.
Morning
Getting your rest is easy to overlook. We communicated with some team members, gathered a few responses and can confirm it is not as different as one might think. Attempting to get your 8 hour sleep is always top of mind, especially when working remote. Much like any other morning, we find ourselves getting up between the hours of 7-8 a.m. One of the most common advantages that remote work encompasses is an eliminated commute between your home and the office, but equally important is knowing how to disconnect from work when the day is over. Knowing this, our team likes to either prep for the day or jump right into work, regardless of the wardrobe choice. At net2phone Canada, we pride ourselves on running a dynamic office culture, so wearing casual clothing is nothing new for us. As for the author of this blog, my morning consists of

8 a.m - 9 a.m

Coffee and breakfast, making my way to my home desk and logging in to my phone and computer to check all new messages, emails and meeting requests. Once this task has been completed, I then move onto the fun stuff.

9 a.m - 10 a.m

Project/task revision and content planning. This can go a long way when team members have last minute ideas for videos, social posts, blog posts, website pages and general VoIP educational resources.
So the day has already started and we find ourselves typing, dialling, conversing and interacting with our team, valued prospects and customers. To avoid a lack of communication as our day goes on, our net2phone Canada team has incorporated a team-wide Huddle video conference meeting at 11:52 a.m Monday through Thursday that allows all team members to share recent news, wins, stories and future plans. One of the most advantageous aspects about our very own hosted PBX VoIP phones is the ability to forward calls to our cellphones in the event we leave our workspace for a casual break. This could include a walk outside, tending to our children at home, listening to music or simply getting more steps in. Additionally, we have scheduled video 1-1 meetings with team mates that allow us to coordinate responsibilities more accurately. My specific WFH afternoon consists of

10 a.m - 11:52 a.m

Blocking off my calendar and working on web, video and blog writing tasks while working on our social calendars. Knowing I have the opportunity to quickly schedule a Huddle video meeting with our marketing automation manager, graphic designer, product marketing specialist, SEO specialist or marketing director allows me to confidently progress with tasks and revisions before publishing many pieces of content.
Breaks

As for breaks, they usually consist of a good old full body stretch, getting as many steps in around the house as possible and enjoying the weather with the occasional video call on the backyard deck.
11:52 a.m - 12:30 p.m

8 minutes to noon means it's time for our company-wide Huddle, followed by a lunch break that usually consists of going to the kitchen to cook up a (sometimes) healthy meal, all while browsing social media.
Afternoon
Ah yes, the afternoon. While this can seem like the home stretch to 5 p.m, many of us can confirm that this period is very productive. As for myself, I like to use this time for

12:30 p.m - 4 p.m

Blog, web, white-paper and script writing for any piece of content we need.

Event planning and connecting with local business leaders on opportunities to position our brand.

Heading out for a quick walk to get the lungs refilled with fresh summer air.

Virtual meetings with the marketing team discussing daily/weekly/monthly goals, website updates and notifying others about any additional support on tasks.

Checking on analytics and imagery

Grabbing a quick coffee/snack to keep me energized throughout the remainder of the day

Interacting with business social media posts.

The occasional "Virtual Cocktail Hour" at 3 p.m every other Friday, featuring our team-bartender Craig!
4 p.m - 5 p.m

Editing content.

Moving around the house to get the blood pumping.

Responding to any missed calls or emails throughout the workday.
Evening
Before we know it, it is the end of the work day and it's time to disconnect from the home office space. We find this extremely important (especially with WFH) since it's easy to get carried away with working extra hours without noticing. Our team has a variety of activities and errands planned once the workday has come to an end, and the first step is usually

5 p.m - 11 p.m

Logging off Slack, logging off the phones and sending any last minute remaining emails.

Once my workday has completed, I usually find myself leaving my office space, finding the lightest snack I can consume and preparing myself for a quick workout or running errands.

Shopping for groceries, clothes, self-care or spending time attending safe social gatherings with family or friends.

Working with my freelance business clients.

Dinner and a good night's rest.
I guess that about rounds up the day in the life of my remote work space, and the preparation begins for what lies ahead tomorrow. I guess you could say that Huddle video conferencing has kept me connected to what matters, and I highly suggest your teams incorporate a software-free business communications solution as well. Book a demo with our sales team to hear about all the ways your organization can benefit from a unified communications platform.
About the Author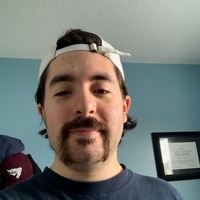 Nick Arcuri | Communications & Content Specialist
Nick is a lover of all things advertising, business, sports, social and video. He pretends to know his cocktails in public and gets lost in F1 race strategies every other weekend. For the times he is not visually storytelling, his marcom-focused mind revolves around what user-friendly communication solutions can offer our clients through the cloud, regardless of their industry.