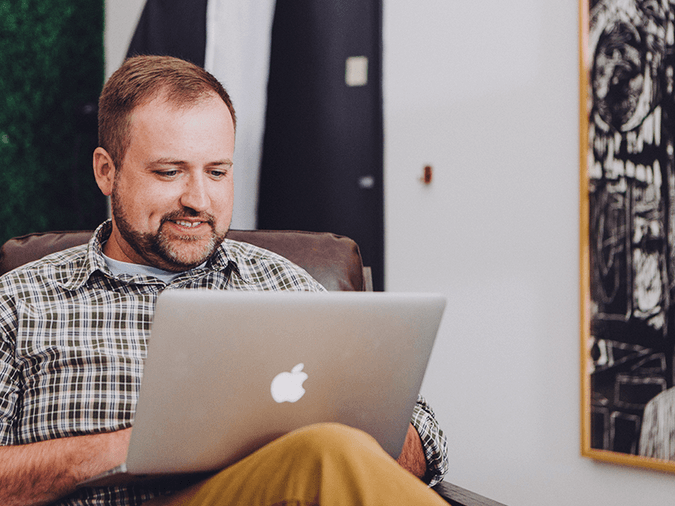 8

Tips for Productive Remote Work

As more and more organizations are acknowledging the value of remote work, we're sharing our top 8 tips on supercharging your productivity while working from home.
1. Internet Quality
A quality internet connection is critical for remote work! If you're unsure if your internet connection is robust enough to support a quality work from home setup, call your provider to explore if it is worth upgrading internet speeds. Quick tip: the closer you physically are to the router, the better service you'll receive!
2. Prepare your communications
Businesses are built off communications, and while email and instant messaging platforms serve as critical tools, they aren't always the most effective means of communicating with your team, prospects, or clients. Traditional landlines offer limited flexibility in terms of forwarding calls. If your organization is operating off an analog system, consider sharing your personal cell phone number with your teammates and clients.
VoIP is a technology that delivers voice communications through your internet connection. In bypassing traditional phone lines, your organization has a lot more agility and mobility. With a VoIP solution, you simply plug your physical device into anywhere that has a quality internet connection and you're up and running within minutes.
If you're a Versature client, there are three options available to you when you work remotely:
Desk phone: Simply unplug your Polycom phone from your desk and take it with you. When home, plug your desk phone into an ethernet outlet with the provided cable.
Mobile App: The Versature Mobile App allows you to take your business phone extension with you wherever you go, meaning you're able to provide and maintain a single point of contact for clients, colleagues, and partners while you're at the office or working from home. The App is available on iOS and Android.
SONAR Phone: For Versature users looking to make or receive calls away from their desk phones (and offices), we have released our softphone functionality, called SONAR Phone. This means that at no additional cost or software licenses you can make and receive calls from our SONAR Client Portal in your web browser.
3. Dedicate a space to be your workstation
Invest in a dedicated work space, ideally in a location where you won't get too distracted by personal chores or entertainment. As best you can, try to set up your workstation in a way that mirrors the layout of your office space, down to specific details like where you typically place your coffee mug on your office desk. A similar workspace will result in similar levels of productivity. Ensure you have a proper table and an ergonomically supportive chair!
4. Stick to a schedule
While crawling out of bed at 8:55 and working 8 hours in the comfort of your pyjamas may sound idyllic, this level of comfort can have you feeling sluggish and ultimately impact your productivity. When working from home, do all the things you normally would to prepare for your office role: set an alarm, grab a shower and eat some breakfast at least half an hour before clocking in. Once working, remember to take regular breaks from your computer by grabbing a glass of water or going for a quick walk for fresh air to avoid losing focus and burning out.
5. Update your calendar
When working from home, your colleagues don't get the physical visibility of seeing how busy you are as when you're running in and out of meeting rooms in the office. To avoid team members and clients scheduling multiple meetings within the same time frame, make sure you update your calendar frequently and sync your calendar with your team members.
6. Alleviate distracting online apps
If you're working from a personal computer, you're bound to have your go-to websites and social media platforms bookmarked for easy access. To counteract your social networks' ease of use during work hours, remove them from your browser shortcuts and log out of the accounts. If you still find yourself subconsciously clicking those application icons, consider working in 'Private' or 'Incognito' modes so the login credentials don't automatically populate. It's a guarantee that you won't be tempted into taking too many social breaks during the day!
7. Communicate goals and expectations
Without managerial direction and suddenly having autonomy over your work schedule, it can be easy to lose steam. One way to ensure you're operating at full capacity is to set SMART goals for yourself. Whether it be to make 30 phone calls in a day, finish and edit a document by Tuesday, or schedule 15 virtual meetings, if you set out a specific objective, you will be more likely to meet it within your chosen timeframe. To further hold yourself accountable, share these goals with your team members and check in daily to share your individual progress. Inputting your tasks in platforms like Asana will increase teamwide transparency and help you achieve these goals.
8. Pick a definitive time to complete your work day
You may be under the impression that working from home establishes a better work-life balance, but be careful with that assumption. It is easy to get caught up in a task and completely lose track of time. Set an alarm 5 minutes before your work day is ending as a reminder to wrap up!
Are you preparing to work remotely? Download our full Remote Work Resources Guide for expert tips on productive teleworking best practices: